These days, renting is becoming more common especially for young people and those living in urban centers. It may appear to be hard to make the place feel like home or make any home improvements without breaking any terms of your rental agreement. In this blog, we will be discussing some tips to totally transform and customize your rental apartment to make it feel homey. You can implement these in your rental space. They are reversible, removable, affordable, and really easy to do. Let's talk about them one by one.
1. Use Tension Rod Curtains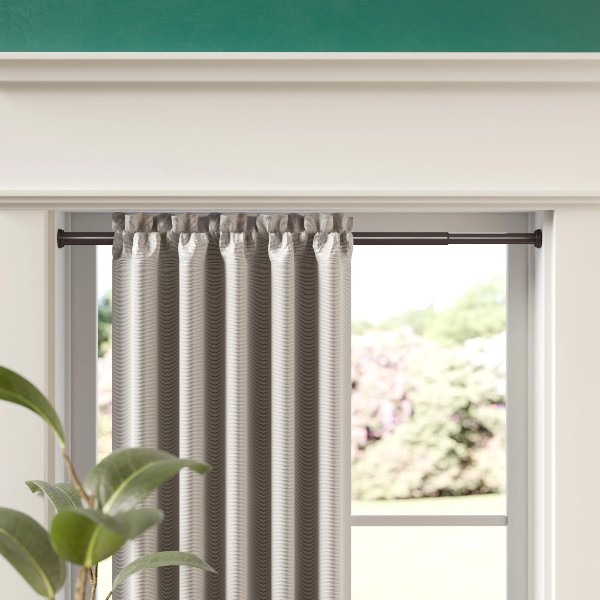 Tension rods could really make a difference and they don't leave any damage behind. You can add cafe curtains, roman shades, and even cover up ugly areas of your rental home. Using tension rods and adding a nice curtain to it may solve your problem. It doesn't require you to drill any holes in your walls to hand up the curtain. Tension rods are very versatile they come in different colors and even if you are not able to find out the color that you want, you can spray paint them very easily. They are adjustable in their size so you can go as wide or as small as you want and can fit them anywhere. They are really great for hanging up sheer curtains as well. So, if you are living in a rental space and have always wanted some curtains, definitely consider using tension rods because it will make your curtain dreams come true and make it possible in a rental space.
2. Remove Cabinet Doors | Make Rental Apartment feel Homey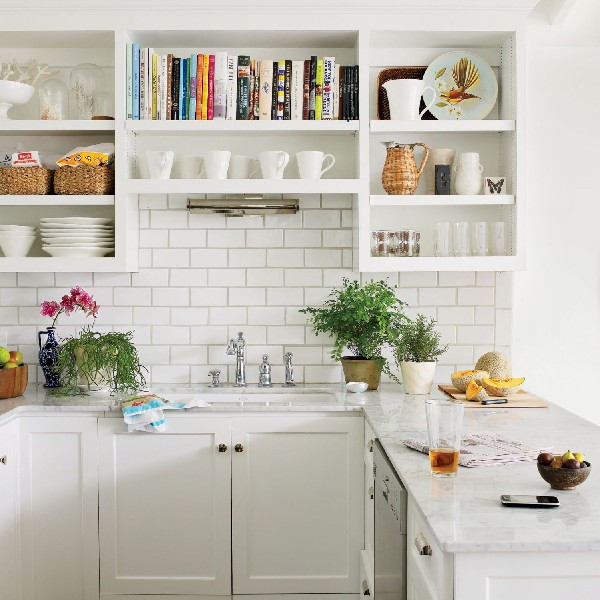 If you are somebody that loves the open concept, open shelving look of kitchen, bathrooms, or any type of cabinetry. You can get a similar look in your rental space by removing the cabinet doors from your kitche3n or your bathroom. Remember by doing this you are not damaging your space but it really creates an entirely new look. This is also a great idea for anybody that feels like their rental kitchen is really tiny. Taking off the cabinet doors really expands the space because you can see right to the wall. It brightens everything up, it opens the space up but you just have to be careful with keeping your cabinet clean. You can do this in a smaller way by just removing two cabinets doors and you can create an open concept display unit area to show dishes that are unique or decor pieces that are an easy way of doing it or you can remove all the upper cabinets and create an open shelving kitchen look. Make sure you keep all the cabinet doors and the hardware, so when you leave the rental home you can install the doors back on.
3. Use Peel and Stick Wallpapers and Decals
Something that every single renter should know about is peel and stick removable wallpapers and decals. Peels and stick wallpaper is simple removable and there are so many different styles to choose from. You can use peel and stick wallpapers as accent walls, on an entire wall, on half of your wall, on stairs, you can use peel and stick wallpaper anywhere you like. It is a perfect solution for renters. There are also tons of peel and stick decals, it requires less work because you get little individual decals that you can kind of place in different patterns. Create your own wallpaper look or create a nice little setup around something you want to highlight. So, if painting is not an option for you in your rental don't miss out on peel and stick wallpaper. You can find colors and styles that will totally match your aesthetic and it will completely customize your rental space.
4. Lighting Fixtures | Make Rental Apartment feel Homey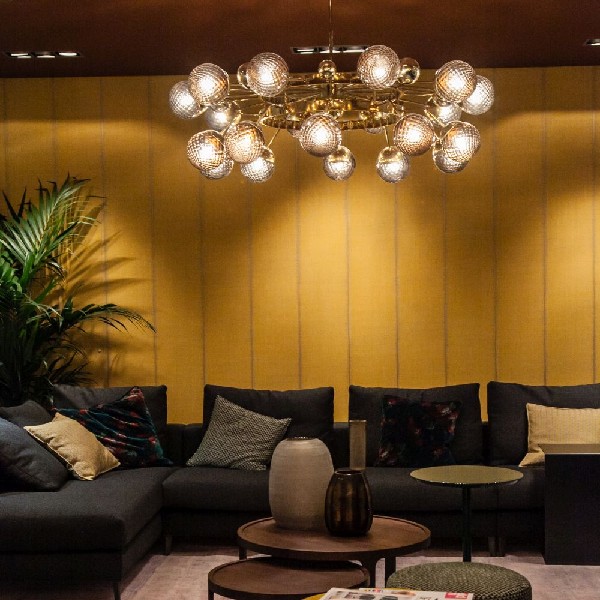 The thing about lighting fixtures is you can remove them and you can put them back on without damaging anything. So changing up the lighting in your rental space is an effective option. If you are living with an ugly chandelier or something that is ruining the style, consider changing it. Just by switching up the lighting or adding new lighting, you can transform your rental space from a dark cold space to a welcoming and warm inviting space. You can easily remove them while leaving your rental home.
5. Put Temporary Decking Tiles in Outdoor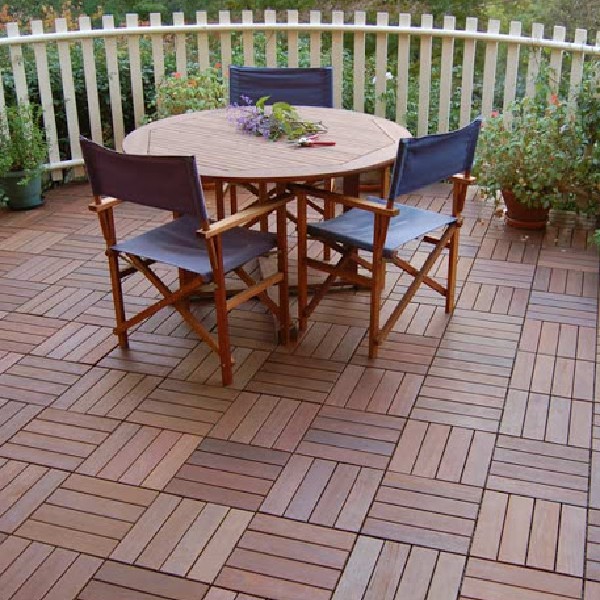 Maybe you have a balcony, a rooftop, or a backyard this is something you can do to totally transform and customize the look of the space and make it look brand new. You can consider putting in temporary decking tiles and these come in a wood finish or tile finish as well. They are easy to install, you just fit the pieces together across your balcony space and you can have a brand new flooring.
6. Add Rugs to your Space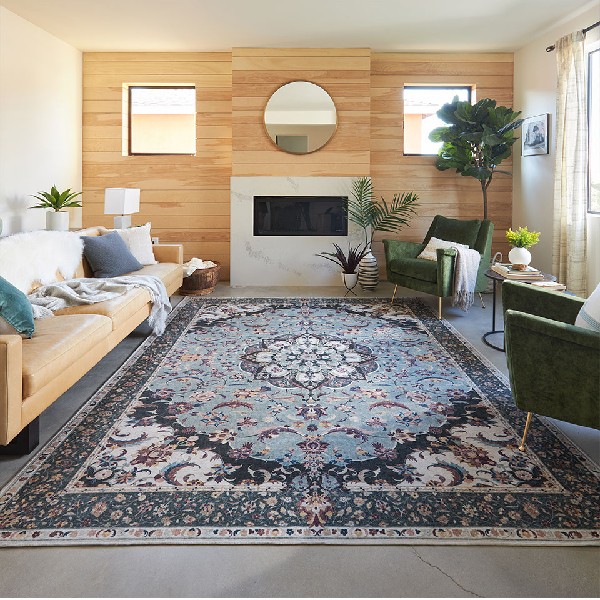 A simple yet effective thing you can do to transform your flooring indoors is simply putting down a rug. You can put down area rugs, floor mats, kitchen mats, or anything which you like. Remember hiding your floor using rugs. So, if you have some ugly, not-so-great carpet in your rental use a rug over top of it. This is the best option to cover up any cold flooring maybe concrete floors, just add a rug pad underneath so it's comfortable for you to wall around. It will also make your rental feel cozy and look super stylish.
7. Install Peel and Stick Hooks | Make Rental Apartment feel Homey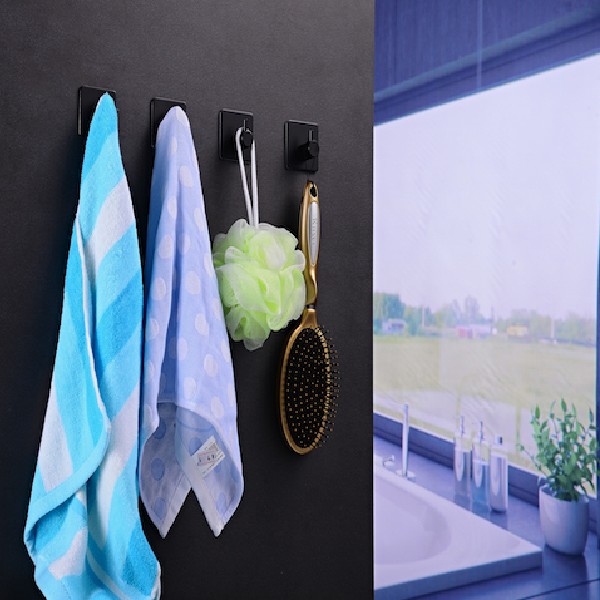 Something you can do to add some functionality but also some style to your rental space is install some peel and stick floating hooks. To get the clutter off the floor to organize a space you can install some peel and stick hooks. They are super strong and they will hold up what you need. They are available in different finishes like black, silver, gold, or wood finish but if you want to customize those you can easily spray paint on them, and as a result, you will get a look that matches your space. Suction cup hooks are really great for bathrooms or any kind of rental space that has full walls of tiles that's why it's damage-free, affordable, and something you can install on your own.
8. Paint Your walls if Required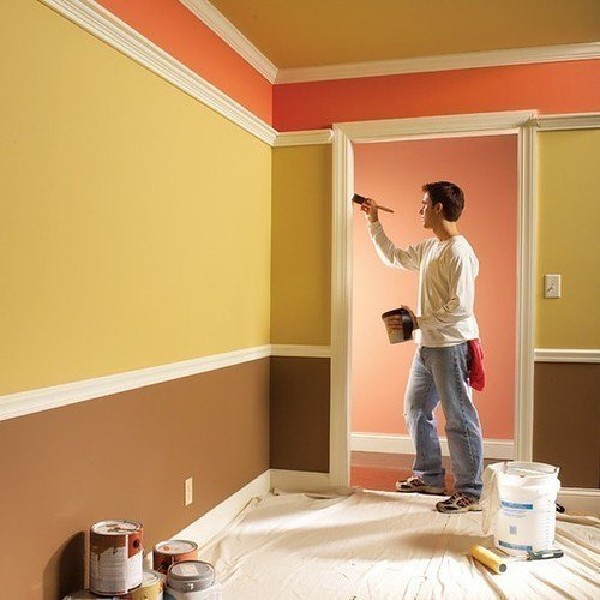 The last thing you can do to decorate and customize your rental space is paint. Remember, first take the permission of the landlord otherwise you may fall into trouble. It depends on where you live and it's worth asking the landlord. Some might appreciate it because you might be cleaning up the look of their space. If you are picking up the nice neutral colors or something that is going to be nice for a long time they might appreciate that. Just try to keep the painting to a smaller area of your rental space. So, don't consider painting every single wall.
Hope you find this blog informative and will help you and your loved ones make their rental apartment feel homey. There may be other techniques as well but we have tried to narrow it down that we think will make such a big impact on your rental space and are easy to do. You can share your thoughts with us in the comment section.
Shop among the best Interior Design and Home Furnishing products here. Follow Us on Instagram, Pinterest for more ideas.