It seems like the new normal of work from home is here to stay for longer than we thought. However, we all have made a spot in our home our natural workplace. Having said that a lot of us are still into a flexible work setup. After an in-depth search, we have come up with the latest and best work from home setup ideas for 2021 and beyond. This will surely help you focus on work and make it efficient.
We understand your frustration over increased workload, though we can't reduce your work we can definitely try and make it a healthy and fun experience. Working in a clean and attractive environment can make your work more efficient. Work fields like Software engineers, Architects, and Writers need more focus and concentration. However, be it any field focus is the key. Hence it is very important to sit and work in an environment that comforts you. It should be encouraging and pleasing to the presence of mind.
There are two ways by which we generally work in the home. Either it is a flexible work setup or a fixed work setup. Which one do you belong to? We have come up with the best ideas for both types. Everything you need to know has been tried to put into words with the best of our capabilities.
Here are some curated tips and information that will help you refresh your operating hours:
Flexible Work setup | Best Work from Home Setup ideas
Are you someone who is always moving around with your setup according to your mood? Well, then these tips and ideas are for you. The best pieces of equipment to invest in are Laptop stands, small tables, comfortable mattresses, or rugs, cushions, and lap desks. These pieces of equipment help you with the flexible movement of your setup. Be it around your favorite place in the home or near a window. You can easily shift your space and setup.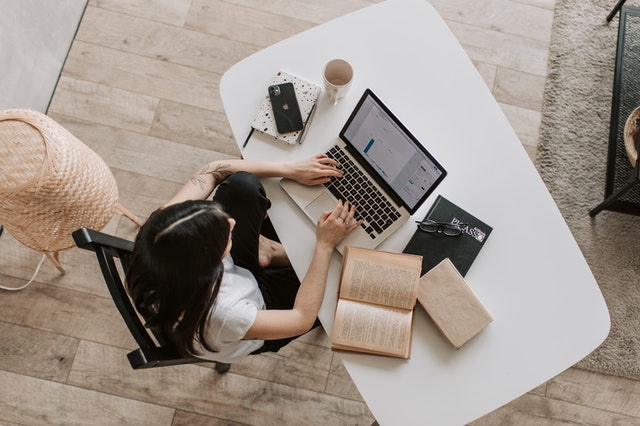 FEW IMPORTANT MUST HAVES FOR FLEXIBLE WORK ENVIRONMENT:
Extension boards to help you connect with pluck points, as you might not have pluck points everywhere you go.
Maintain a water bottle for yourself.
Flexible WiFi routers
How about being in bed all day? Well, you must think who will work on my behalf then? maybe the one advising. No, Just kidding. The bed has become the most favorite space for anyone working from home. With the help of these pieces of equipment, you can easily set up your work environment anywhere you like.
Quick DIYs to help you have the best flexible setups in your home:
Firstly you can simply go to your favorite corner of your home. Secondly, lay your mattress or rug and then arrange few cushions behind your back for comfort. And lastly, bring your laptop stand or the small study table that you have been using for studies. Both work great. Few very basic but important things to remember, do not clutter your mini work setup. Use small trays or baskets to keep the necessary things like chargers, power banks, pens, and notebooks. Sit with a water bottle near you, it helps you stay hydrated and saves you from unnecessary disturbance.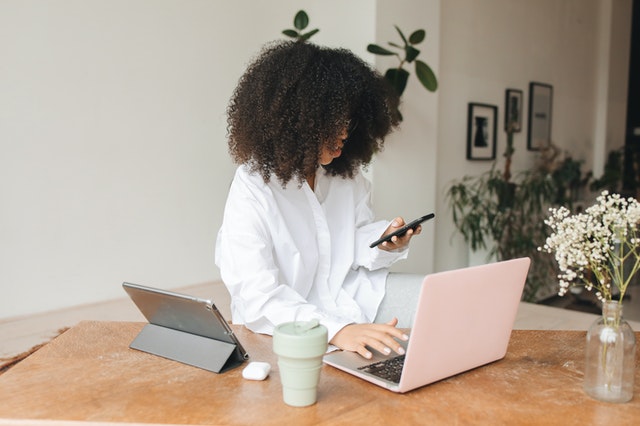 Have a window space in your home? great. Undoubtedly, that will help you have a great setup on days when you wish to work in nature. Get your foldable table and chair or maybe the same study table and arrange your quick setup. You may add a few indoor plants or flower plants around your setup. Plants help you keep refreshed all the time, and help you cope with a stressed workload.
Who wouldn't love to have a workplace in a lounge and cozy environment? Especially when it's raining. Right?. It's very simple, get your lap desk and sit on your lounge. A cup of coffee and your favorite warm quilt. And your setup is good to go. You may also get your leg resting table, it serves great in giving you a relaxed position.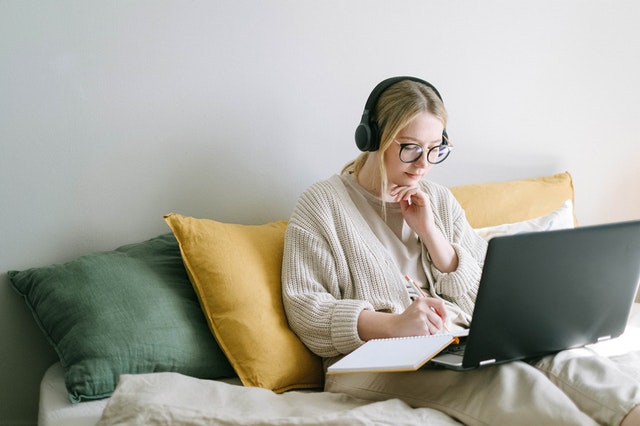 Frequently Asked Questions:
How can i improve my work from home setup?
You can certainly improve your work-from-home setup by understanding the types of setup. If you are someone who is having a flexible work setup, it's time you think about having a fixed setup. Or if you are already into a fixed work setup you may try the flexible work setup. Understanding the types and then implement certain tips. Considering your comfort would be the greatest choice. Continue reading to know the best setup ideas.
What do you need for work from home setup?
Considering the type of setup you have arranged, your need varies. You might need extension boards, rugs, cushions, laptop desk, lap desk depending on where you are working. You might also need a table and chair if you want a fixed work setup.
How do i setup a cool home office?
You can certainly have a cool setup office near your window or balcony using a simple table and chair or rugs with some cushions. Add string lights and you have a quick cool home office. Or you can go for cabinet tables they are really cool and gives you the office vibe. Another cool setup you can arrange is on the rooftop garden.
Fixed Setup | Best work from home setup ideas
People who love to have a fixed space for working generally can't concentrate well anywhere else. Hence to be in the right frame of mind it becomes important for them to make a fixed work from home setup. However, setting up a fixed space for work is something that requires a few fixed types of equipment too. A fixed arrangement of a sturdy table, an ergonomic chair, a Desk Lamp, and a fixed space free of distractions. This type of setup can be both expensive and budget-friendly, depending on what you want from your setup.
Quick ideas to have the best-fixed setups in your home
Go for spaces in your bedroom or living room: If you love to be in and around your bedroom or living room then try and find a perfect spot in those spaces. Go for corner spots or window spots. Having an arrangement of natural light in the workspace helps you a lot. They naturally help you with light that makes video calls and conferences a better experience. Once the spot is decided you can go for setting up the equipment. You can go for a simple table and chair set up or go for luxurious looks. Get yourself a desk with a hidden laptop table. This way you can keep your things organized. Desk lamps can serve greatly on days when you have to work at night.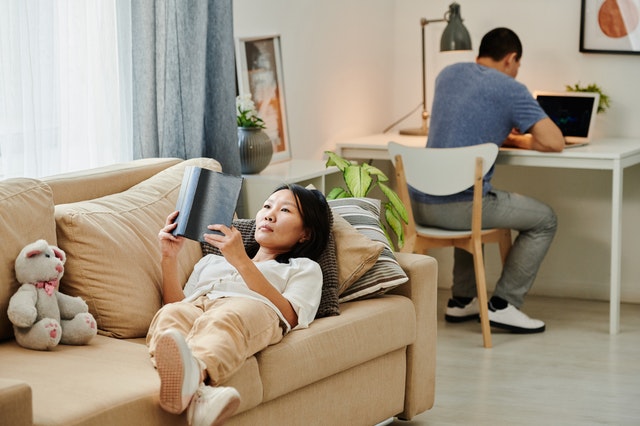 Invest in cabinet tables: Cabinet tables give you a proper office look. The storage capacity is great hence you will never get your table cluttered. You can opt for vertical or horizontal shaped tables. You can keep all your necessary files, and papers around you in the given cabinets. Attach a bulletin board so that you can Stick your mini notes and daily targets to be achieved. You can add few indoor plants on any one side of the table. Also read: Best Indoor Plants that clean and Purify Air | Improve Air Quality. Don't forget to keep a mini trash box under your table. And you will have a small corner dedicated to working.
Assign a special room: If you have small storerooms or spare rooms you can definitely make them your small office. Or if you desperately want an office in your home you can even make your bedroom your office. Likewise, transfer your bedroom into your living room. Undoubtedly, this can work great in long run. You can go for similar tables and cabinet tables. If you have other family members working too, you both can make collaborative tables. And you will be amazed to see the final results.
Rooftop work setup: The most luxurious setup you can opt for is the rooftop. Working around a rooftop garden will be really peaceful and soothing. However, you will have to go for stronger protection against weather conditions. Arrange for shades and light conditions, and you are good to go.
These were the few best work from home setup ideas by which you can experiment with your work from home setups. We hope that you like our ideas and that it helps you and your loved ones in keeping up with the spirit in these tough times. Feel free to suggest your views and ideas in the comment section below.
Shop among the best Interior Design and Home Furnishing products here. Follow Us on Instagram, Pinterest for more ideas.