We are a modern generation who are still connected to our spiritual and religious roots. Vastu has a very positive and spiritual impact on the house. Home wall decor can easily be done in a way that it complements the Vaastu of the home space. Following are some Vastu Home Decor Ideas to make decor Vastu friendly.
1. Feng Shui Tortoise decor –
Tortoise decor can be seen in both glass and metal. They bring a sense of well-being into the home. They are a symbol of wealth and prosperity. To receive the best results, they are usually placed in the north direction of the house. The tortoise is referred to as the Feng Shui tortoise. It is thought to be a sign of Lord Vishnu in Hindu mythology. As a result, the Feng Shui turtle is thought to attract Lord Vishnu's presence. To receive the best results, it is usually placed in the north direction of the house or office. Always remember to keep it pointed in the right direction to receive the desired results. Hence including tortoises in home decor is a good way of enhancing the Vastu.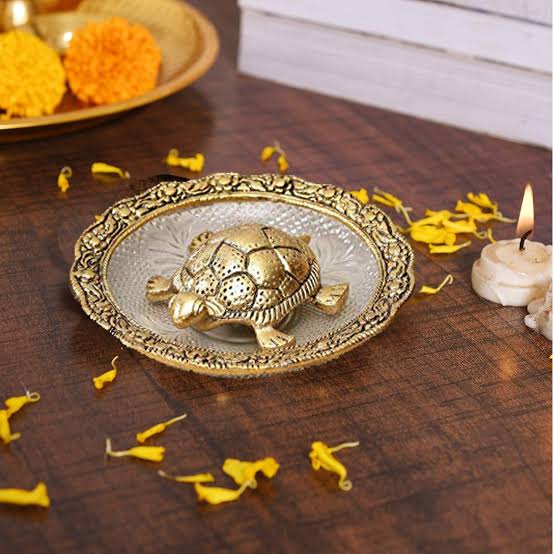 2. Fish Aquarium | Vastu Home Decor Ideas-
A fish aquarium is a sign of prosperity and wealth. When kept in the right direction and in the right numbers, they can be very beneficial to the Vastu. They are known to remove the evil eyes and remove negativity from the house. They are also known to bring prosperity as flowing water is a sign of well-being. when included in home decor, they bring in a lot of positive energy and wealth. The proper direction to place the fish aquarium is either the North or North-east direction.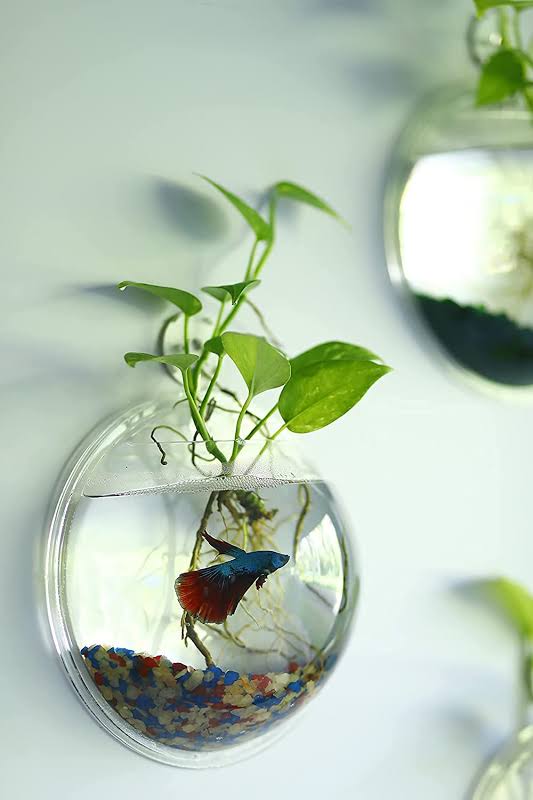 3. Dream Catchers –
Dream catchers, when incorporated as home decor are a great positive influence on the Vastu shastra. They bring in a lot of positivity and peaceful influence on the surroundings. One advantage of dream catchers is they can be made DIY and handmade. They are also sold by a lot of small businesses, supporting them. It absorbs nightmares and negativity and makes good home decor.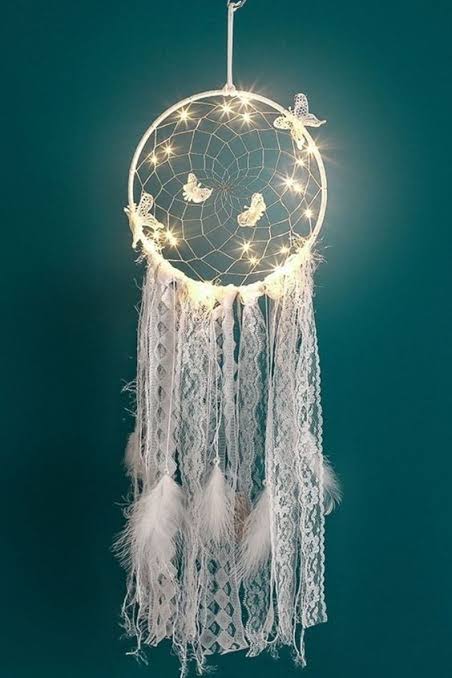 4. Wind Chimes | Vastu Home Decor Ideas –
Wind chimes are known to be a good influence of positivity and evil eyes. They are made of various metals or glass. Brass wind chimes are usually considered a good metal for Vastu. Wind chimes should never be hung near doors. They should be hung in places where it free to move with air. Wind chimes can also be made by DIY.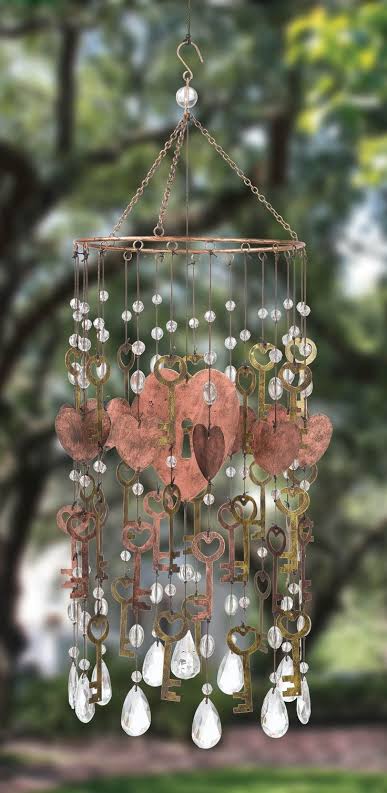 5. Dispensers and Candles –
Scented candles and scented dispensers are a great way of bringing positivity and good mood to a house. Even water show pieces are a great way of home decor with good vastu. any kinds of scents can be used in dispensers. They are highly mood lifting and mind relaxing.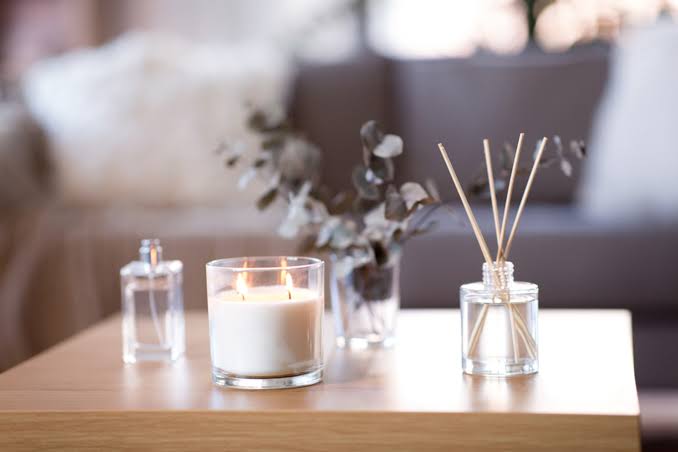 6. Wall Colours and Decor colours –
Wall colours should always be subtle. They can be vibrant but should never be bold. Bold colours are known to have a negative effect on the house. Subtle colours like white, pink, blue, pastel purple, yellow, light green will go well with the Vastu of the house. These kind of colour combinations should be chosen for decor as well. Decor can be of bright colours, but it should also compliment the theme of furnitures and paint of the room.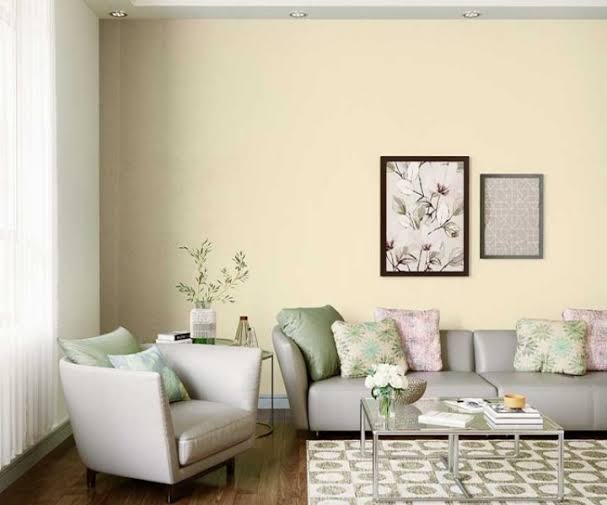 7. Curtains and Sheets | Vastu Home Decor Ideas-
Curtains have a great influence on mood and negativity. When light shades of colours are used, it implies positivity and good mentally relaxing environment for the atmosphere. hence, going for light coloured curtains and bed sheets is a good option.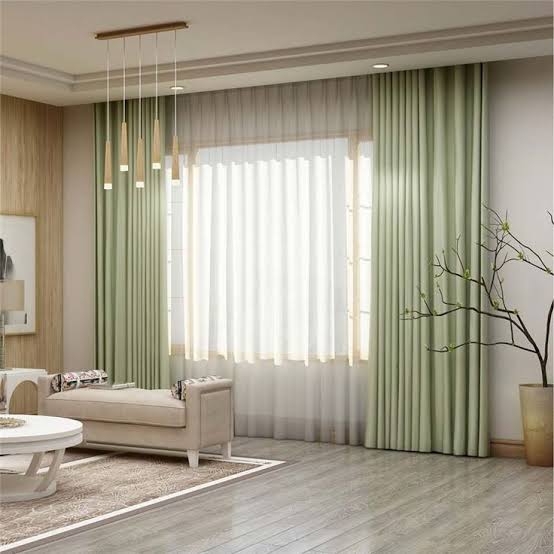 8. Lighting –
For a positive influence on Vastu, lighting is very necessary. lighting should be subtle and enough bright for the place. Lighting should be warm and should make the place cosy. It is good to always have a light on, near the main gate and entrance to let in the positive energy.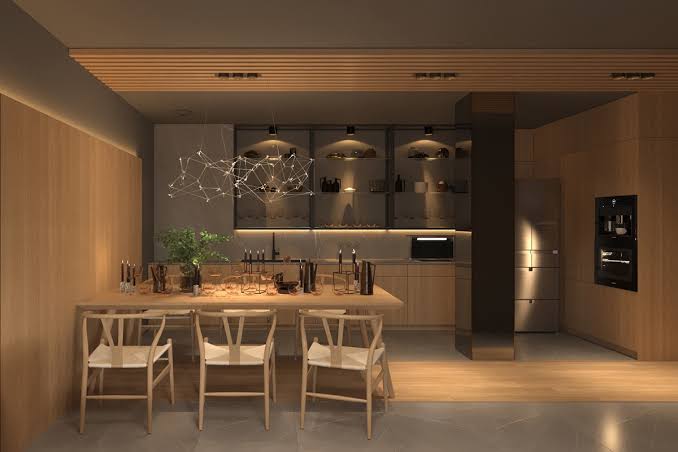 9. Peacock Home Decor –
Peacock is a symbol of re-growth, honor and integrity. Including Peacock as a decor in your house is sure to bring in integrity, growth and prosperity in the home. Not only does it have a positive influnece, but it is also known that the Peacock feathers remove evil eye. Look through our metal wall Peacock art to bring prosperity to your home.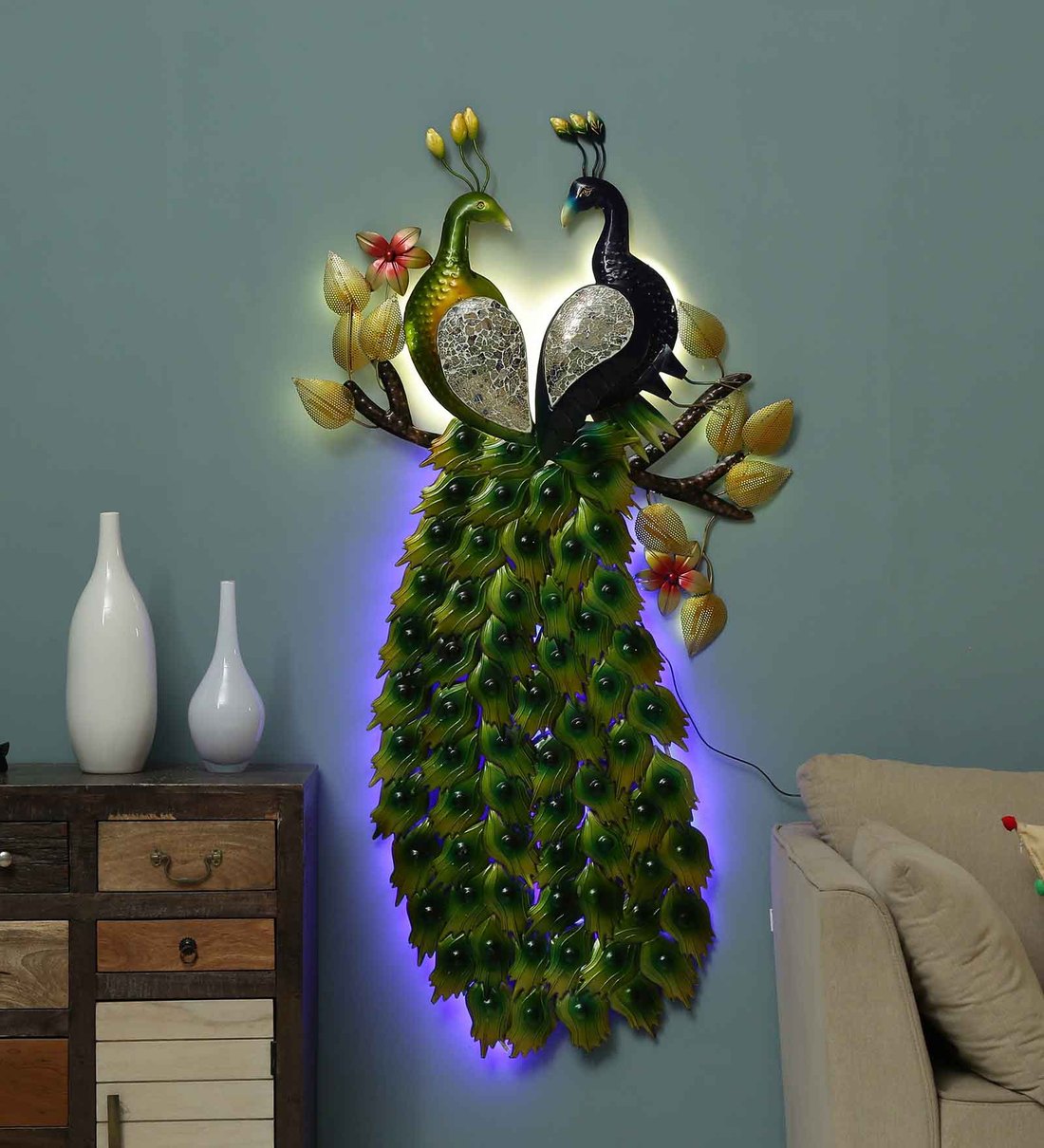 10. Laughing Buddha –
Laughing Buddha like all other Vaastu friendly home decor is a sign of prosperity. It is also a sign of happiness. it is known to bring in happiness inside the house when used a home decor. It is good for Vaastu and brings in a lot of positivity into the house.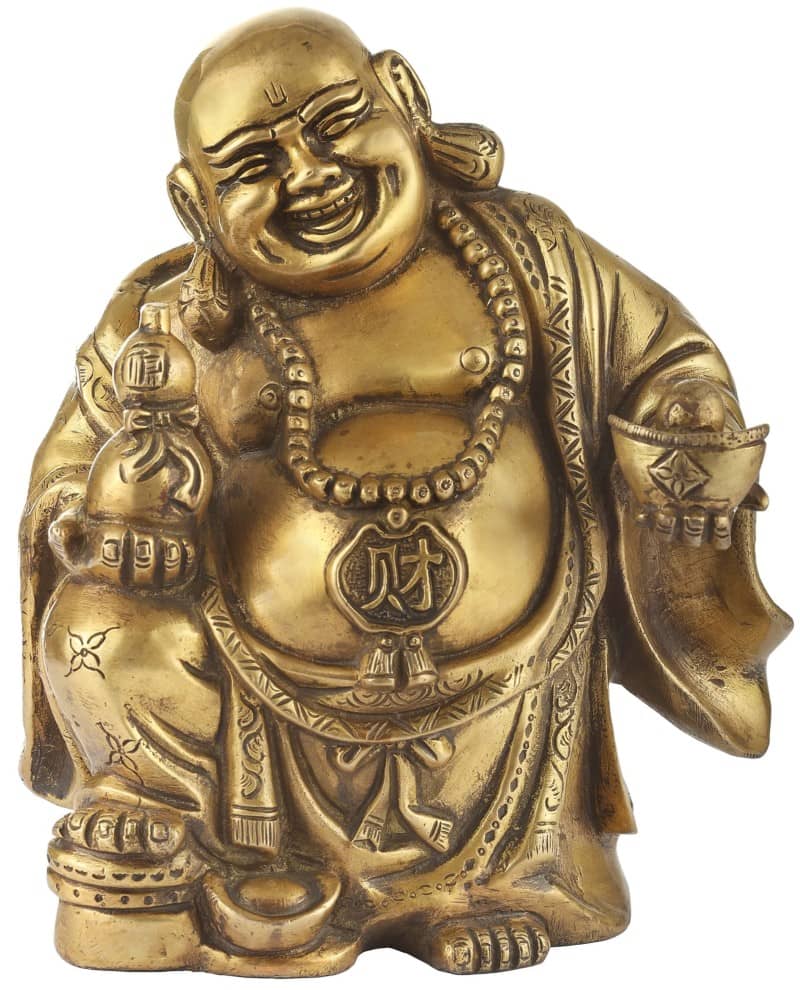 11. Other Wall Art Home Decor For Good Vastu-
Other metal wall art that bring in good Vastu are Floral metal wall art, the wing of heaven metal wall art, Onyx stone wall art, 7 sun horses metal wall art, and metal wall mirrors. Wall mirrors are a sign of reflection. They bring in warmth and reflection of life to a person. Flowers in water and trees related designs in home decor are also a good option.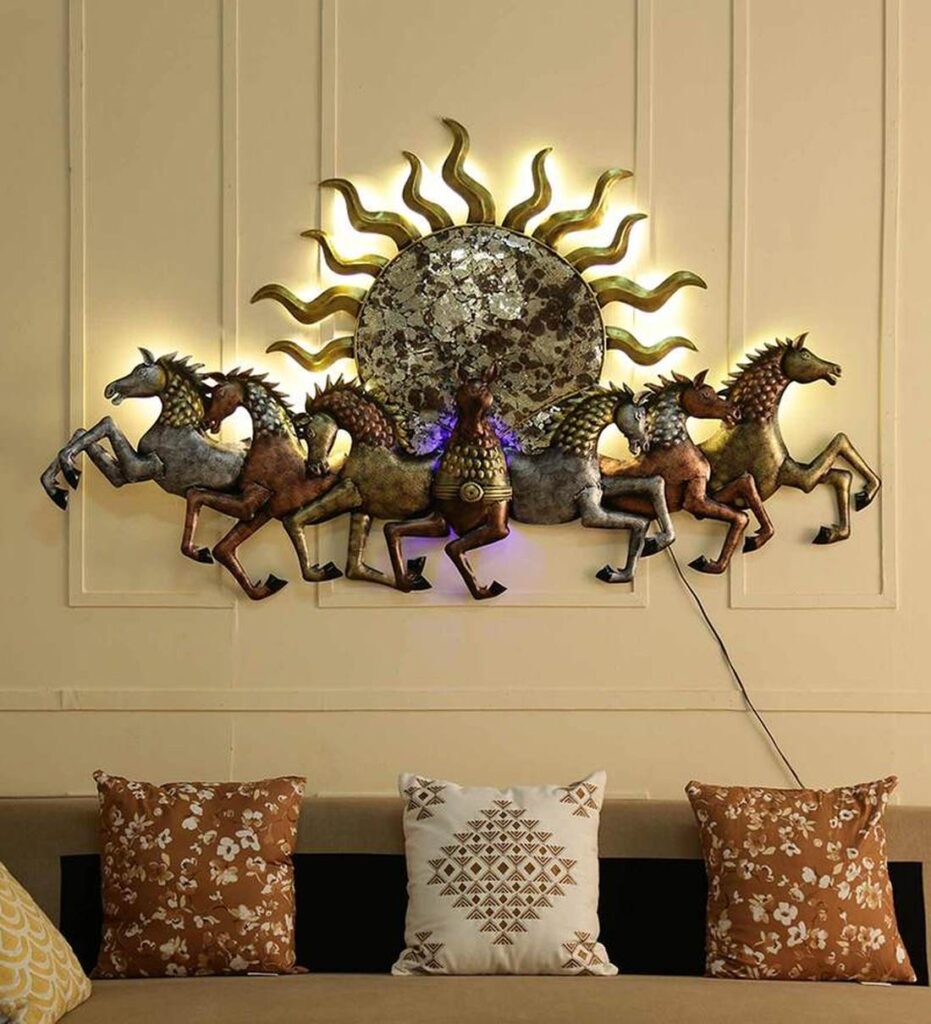 Shop among the best Interior Design and Home Furnishing products here. Follow Us on Instagram, and Pinterest for more ideas.