An organized and clean home gives an ambiance of calmness, thus giving you a relaxed and stress-free mind. This helps in maximizing productivity. However, it is quite frustrating to manage both cleanliness and work simultaneously amidst this pandemic. Our homes have become our little world in the most practical way. Considering the stress and anxiety we have come up with the easiest tips for a clean home.
From binge-watching at home to work from home, everything is happening within the four walls of your home. Certainly, taking your home as your workplace is something challenging. And the bigger challenge is to maintain a clean home. Undoubtedly the most important thing that takes a toll on your work and health is the untidy environment you work in.
Did you know that untidiness and cluttering at home can damage your efficiency at work? A Princeton University Neuroscience institute in its research reported, that an environment that is unorganized and mismanaged is considered to be inefficient and distracted.
Follow our top tips to get a clean and tidy home 24/7 in no time:
1. Assign separate shelves for necessary items
Cluttering and un-organization start from not having a proper designated place for necessary items. For this reason, it is quite an important and first necessary tip for a clean home. Haven't we all struggled with not able to find what we want at the right time? This chaos of not able to find things results in an unnecessary mess. The prime reason for that is not having a proper place for those little yet significant items. Take these efficient and inexpensive ideas for proper allotment of things:
Maintain a separate shelf or drawer for small items like nail cutters, ear swabs, trimming scissors, comb, etc. You can always go creative and use beautiful boxes and containers. This helps in organizing small items that are often misplaced, resulting in an unnecessary mess in the house.
Always organize your grocery items like soaps, pulses, shampoos, etc. In case you don't find a suitable place you can always use basket trays. Firstly, they have a rich look. Secondly, they are budget-friendly and lastly they work excellently in giving you a clutter-free look.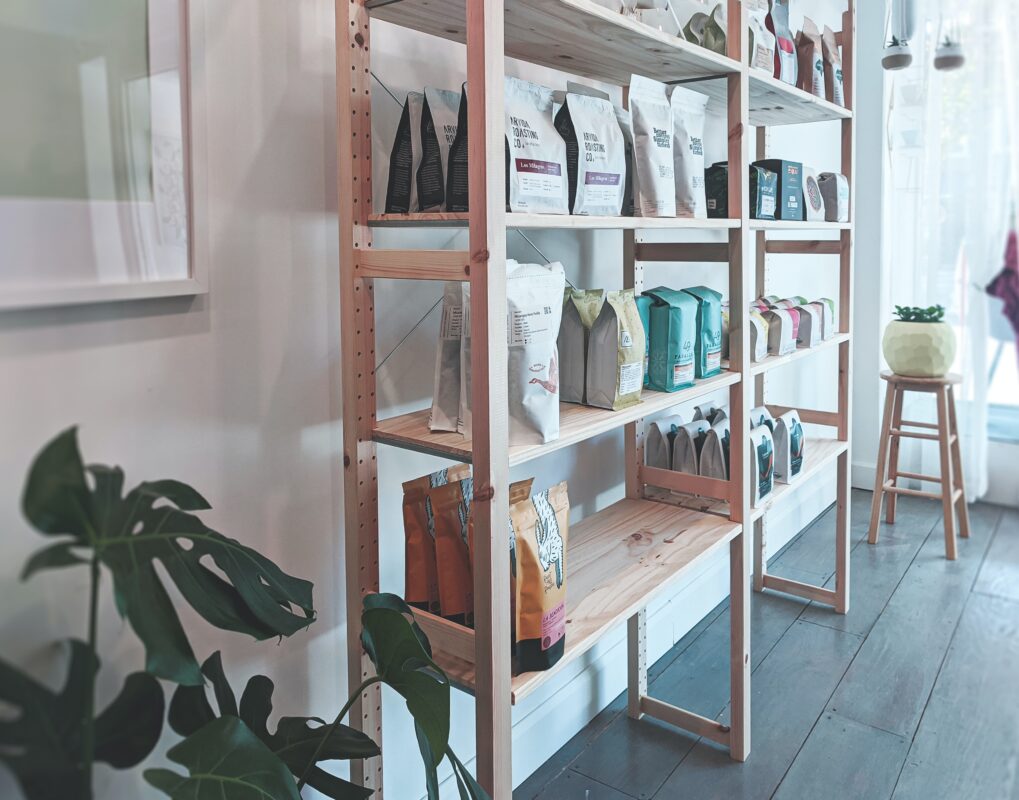 Always use laundry bags, for they serve great in keeping your home clean. And at the same time, you get a separate place for keeping your laundry clothes instead of piling them in your bathrooms.
Give your living rooms, dining rooms a waste container. They help in reducing unnecessary trashes. This indeed is the best thing to do if you have kids at home. They learn to inculcate the habit of using dustbins.
At least once in our lifetime we all have misplaced keys, right? using Key Holders can really get boring at times, but it serves great when it comes to maintaining a tidy home. Want a key holder that can enhance your interiors by acting as a piece of ornament? Go to yfdecor.com
2. Fold Blankets and Make Bed
Always try to fold your blankets and make your bed as soon as you wake up. Make this habit your first task of the day. It has a great impact on your day and mental health. This brings positivity and confidence in you, though it is a small task it is completed. Other than these psychological benefits they play a very vital role in maintaining a clean home. I know it is a very basic and common tip but genuinely the very important one.
Beds occupy the largest visible part of your room. So if you make your bed early morning your home will already start to look clean. This is the smartest tip you can follow on a daily basis. Once this becomes your habit, this is the most effortless and least time-consuming work you will have to do for maintaining a clean home. You won't even think about it as your daily chore.
3. Clean As You cook | Tips for a clean home
The kitchen is the only area that creates the biggest messes which end up taking most of the time. So the best way to avoid them is to clean as you cook. Though this can get tough and time-consuming for some people, it is the easiest way out. Take these ideas to help yourself in the kitchen to clean as you cook:
Always do the chopping in the beginning and throw the peels then and there. This is the first way you can help yourself to keep your kitchen and home clean.
Make sure you do the dishes when your food is preparing, this is the best way you can save your time and at the same time have a clean kitchen to work in.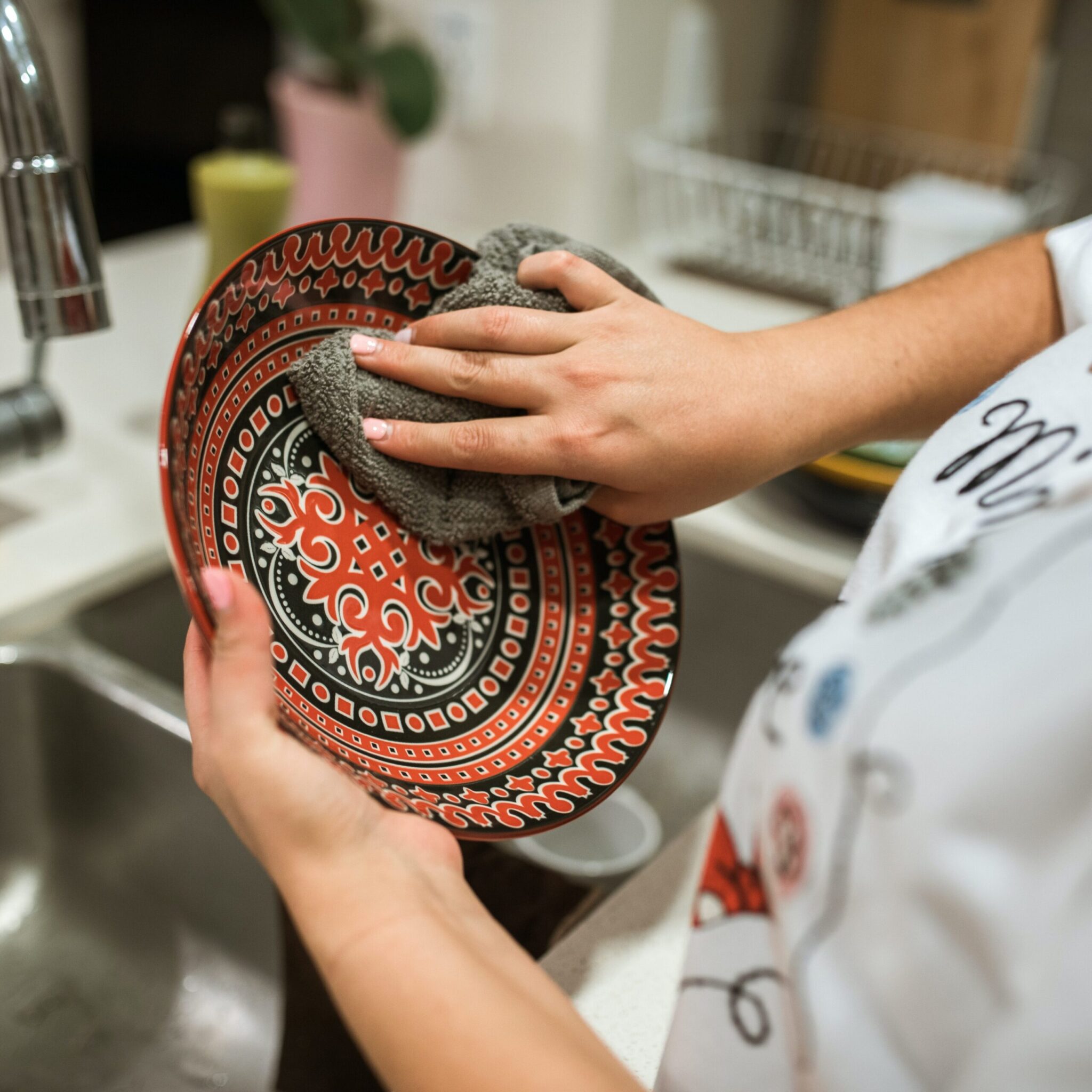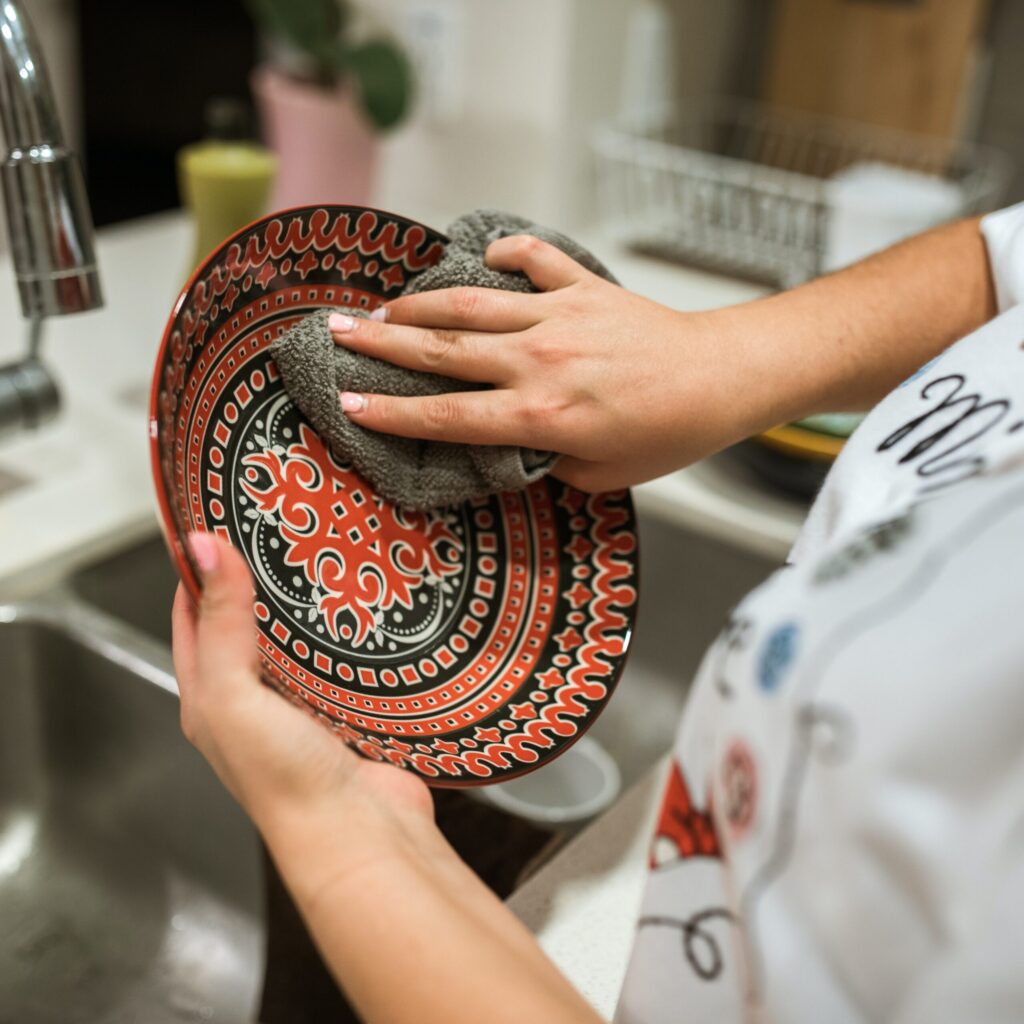 Always keep a mopping cloth around you and clean as soon as any liquor spills.
Wash the cooking pots once the food is cooked and transfer the food into small bowls or hot pots. Cooking pots occupy larger space than any other utensils. This gives your kitchen a tidy and spacious look, and you will never find your kitchen piled up with dirty dishes.
4. Making a timetable
Indeed the best of the tips for a clean home is to make and follow a timetable. Since everyone has different working schedules, it is always advisable to make one at your convenience. Read your house properly and understand which parts would require how much of your time and then allow them that time. The satisfaction your mind will receive after following up with the timetable is worth your try. Once you are done with following up with the timetable you will realize how much spare time you will have in your hand.
Its all about the management because it is the key. An illustration of the tips to maintain a clean home through the time table is given below:
Make your bed and fold your blankets and throws. Go for sweeping next, set a time limit for yourself according to the area you need to cover. Setting a timer helps you saving time. You can always set days for mopping if you don't wish to mop your floors every day.
If you are someone who can multi-task you can naturally handle some kitchen work while doing sweeping and mopping. Small works like making tea, boiling milk, etc can be easy to handle. Also, don't forget to decide your laundry schedule.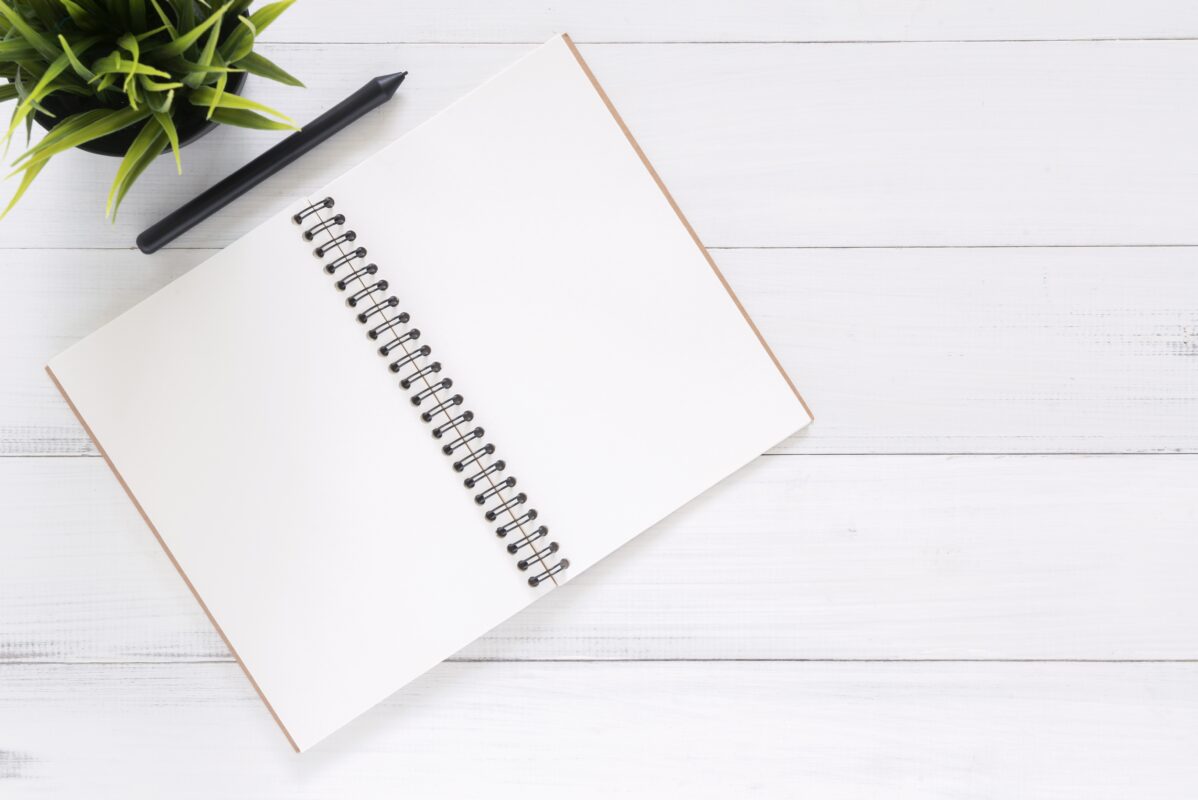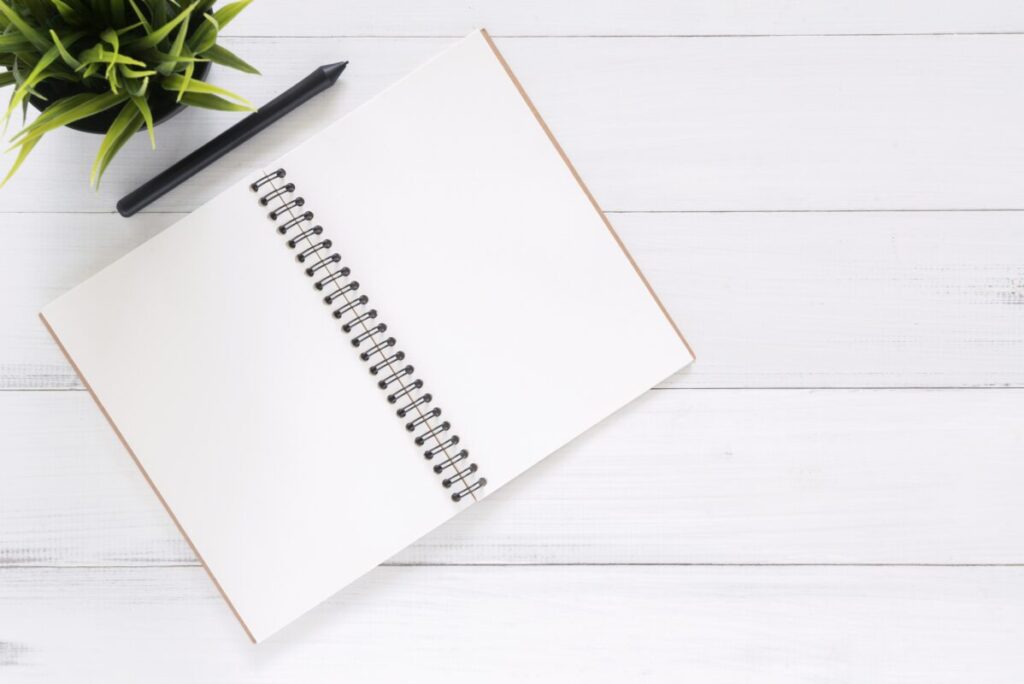 Always decide your menu a night before or you can always decide the menu for a week and follow that. This helps in saving time.
Set a time for one work at a time, and allot it accordingly. for example, 30 minutes for sweeping and mopping and then followed by the next. Time here is directly proportional to the size of your home and your speed. Always allow 5 to 10 minutes to your bathrooms daily, this helps you maintain hygiene.
5. Clean the bathroom sink and counter | Tips for a clean home
Now, you will say we all do this. Yes, you are right we all do this. But we have got you the smartest of the tips for a clean home. Clean the sink and counter of your bathroom every morning after brushing. Isn't it as easy as it is sounds? yes, it is. Just like making a bed can become your effortless habit this too can take that place.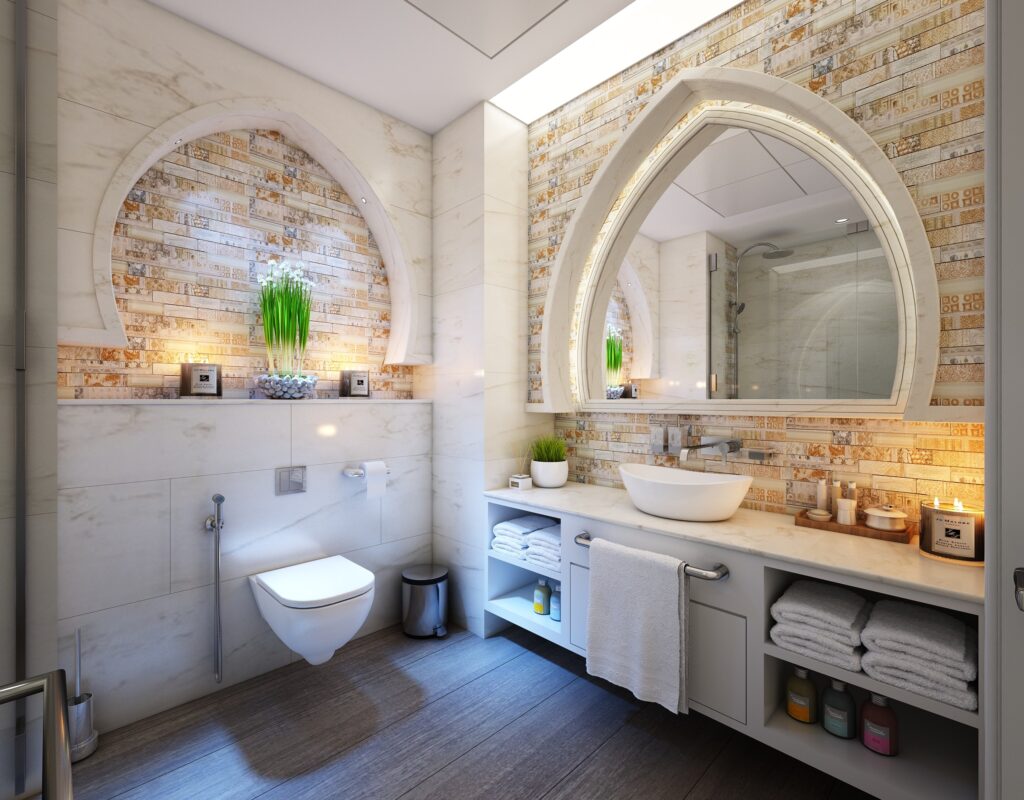 You will never have to spend extra time cleaning those sinks, it will be clean every day and all the time. In case you can't manage this in the morning you can always do this at night after brushing, both ways you get a clean and hygienic bathroom all day and night.
For convenience, you can keep the bathroom cleaner nearby, this way you won't miss on cleaning ever. Your cleaner will act as a quick reminder. Use toilet blocks to avoid the tedious process of cleaning your toilet on a daily basis.
6.Invest in good cleaning gadgets
Haven't we all thought about it once in our lifetimes? It's time you invest in them. This indeed is one of the most helpful tips for a clean home. They make your life way easier and save time like anything. Gadgets like a stick vacuum cleaner, Robot vacuum, and spinner mob help you clean spaces that can be very time-consuming and you might have to allot separate days to clean them.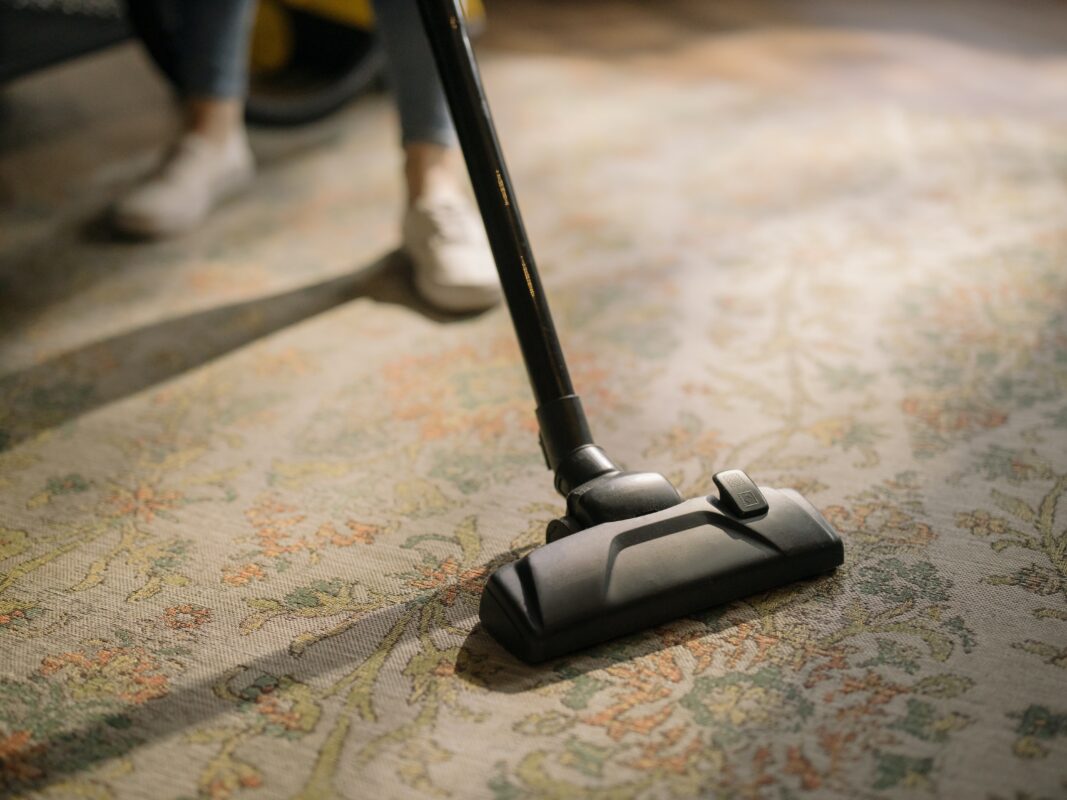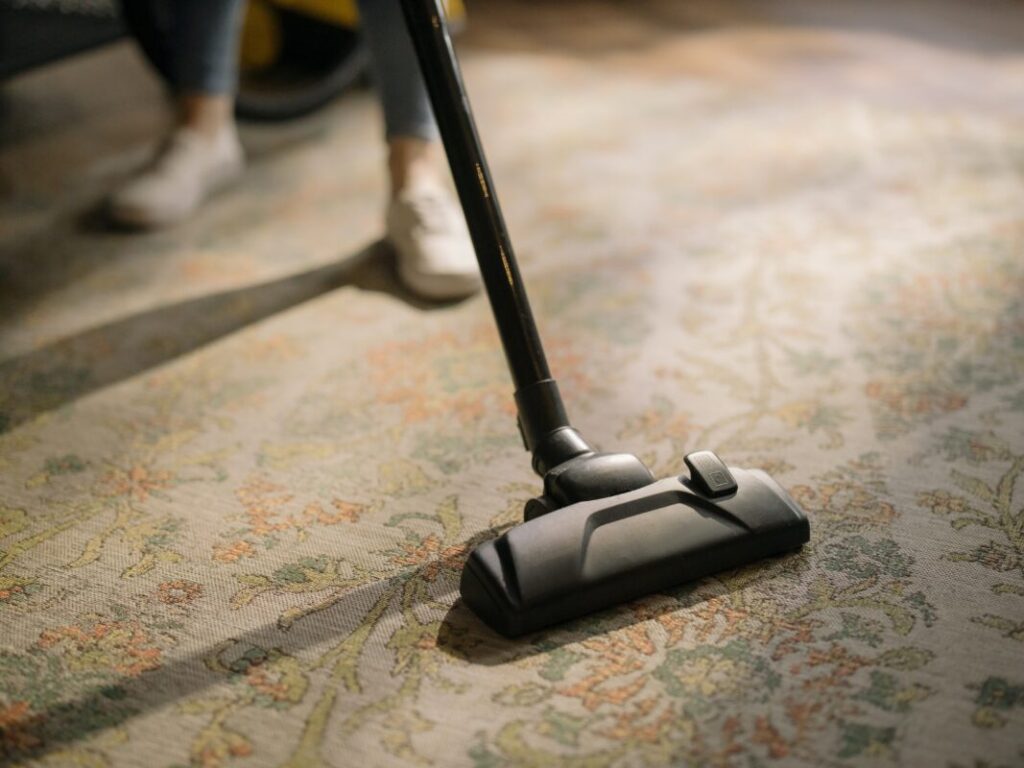 Boring areas like window sliders, sofas, and fly screen can be easily cleaned with these gadgets.
7. Introduce the habit of donating | Tips for a clean home
It is always better to donate extra items than to accumulate them in the home. They occupy unnecessary spaces and make our homes untidy. Other than its practical advantages, donating can be very spiritual and make you feel better about yourself. You can make a separate shelf for such items so that it becomes comfortable at the time of donating.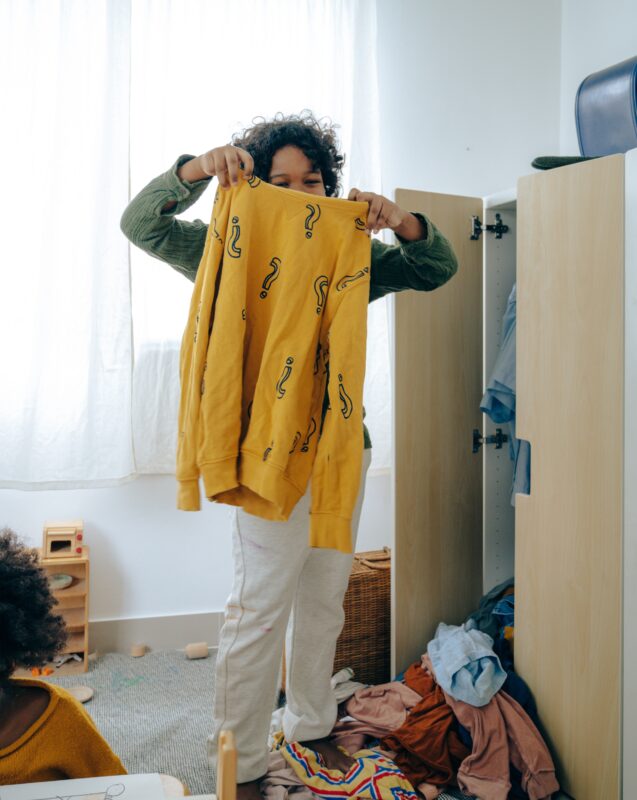 It is always better to donate extra items than to accumulate them in the home. They occupy unnecessary spaces and make our homes untidy. Other than its practical advantages, donating can be very spiritual and make you feel better about yourself. You can make a separate shelf for such items so that it becomes comfortable at the time of donating.
Deciding and separating items at the last moment can be exhausting and tiring. You can go hand in hand as soon as you get an item that is no more useful for you, you can quickly keep it there safely.
8. Use door maps | tips for a clean home
Yes, a very basic but very helpful tip to a clean home. They help you reduce the dust and dirt entering your homes. You can always clean your toes before entering your living rooms or bedrooms. Keeping them outside your bathrooms can be best as they help to absorb the moisture and wetness which will help you from unfortunate slipping hazards.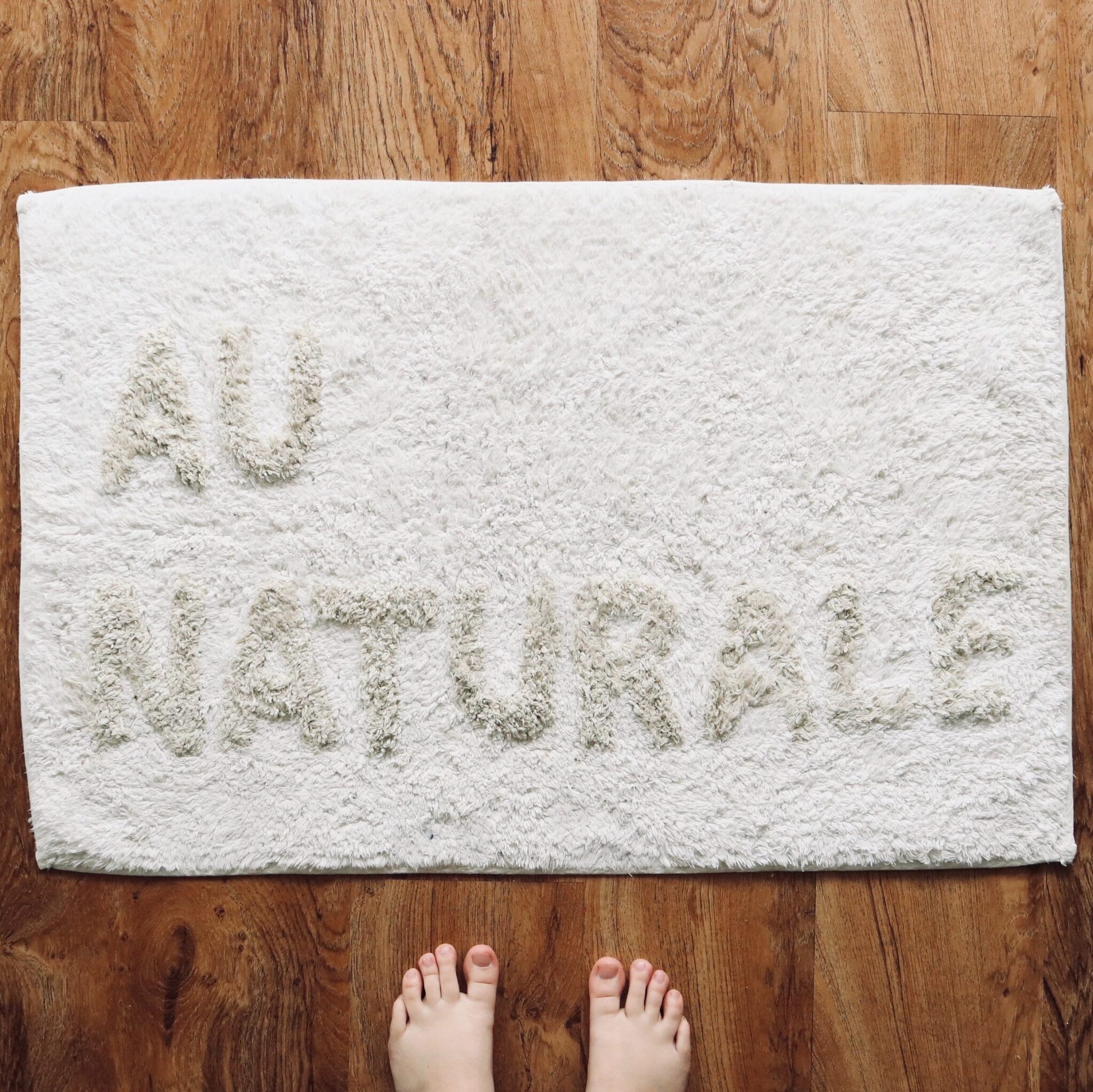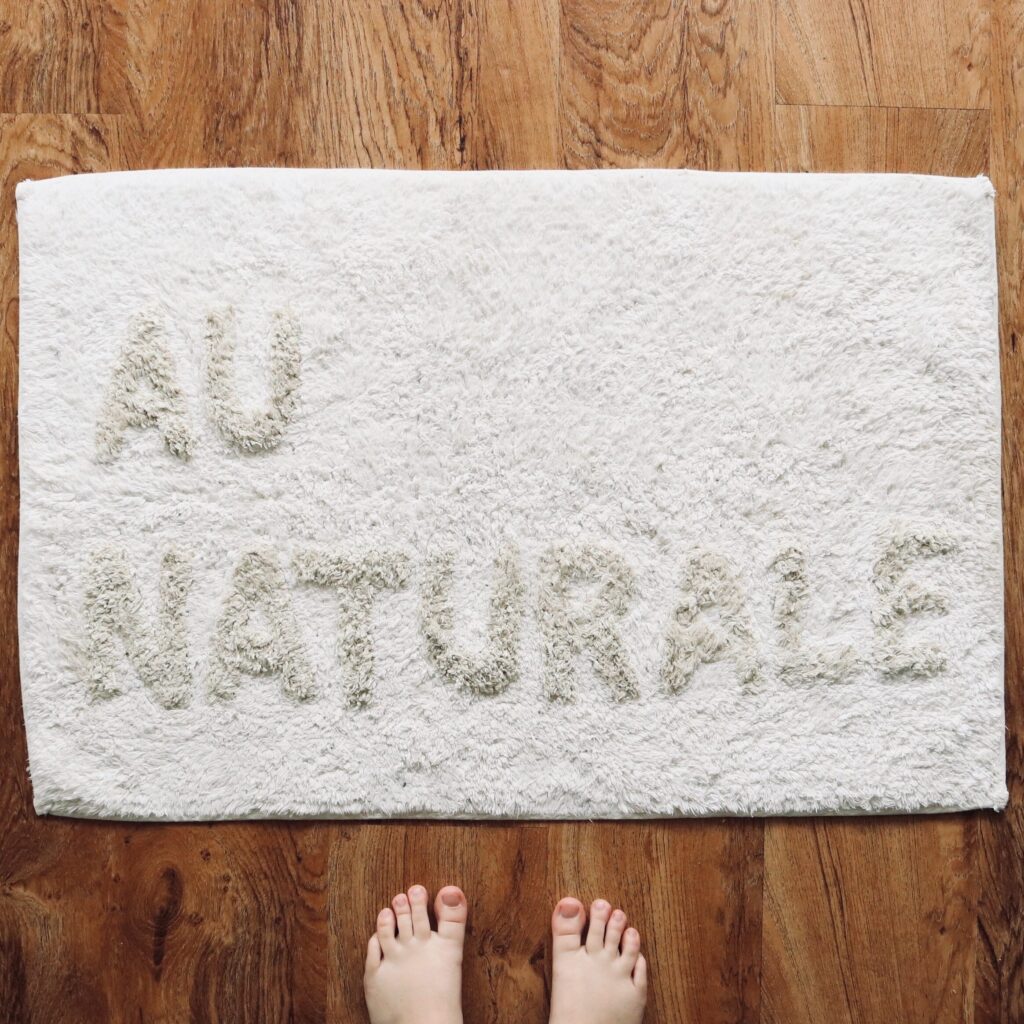 Attractive door mats can be very positive and welcoming and at the time defend against germs and contaminants. They also help your guest in wiping shoes before entering. Did you know that about 80% of contaminants come from shoes?
Other than these very beneficial facilities door mats can also act as a piece of decor.
9. Safeguard your home from molds
Molds are a type of fungus that generally appear in places in high humidity and moisture. Bathrooms are the first places that need to be taken care of from molds as they have a high humidity atmosphere. A quick DIY that you can follow for preventing them is water and vinegar spray. Then simply use a squeegee to help yourself further. This helps in preventing the spread of Molds any further.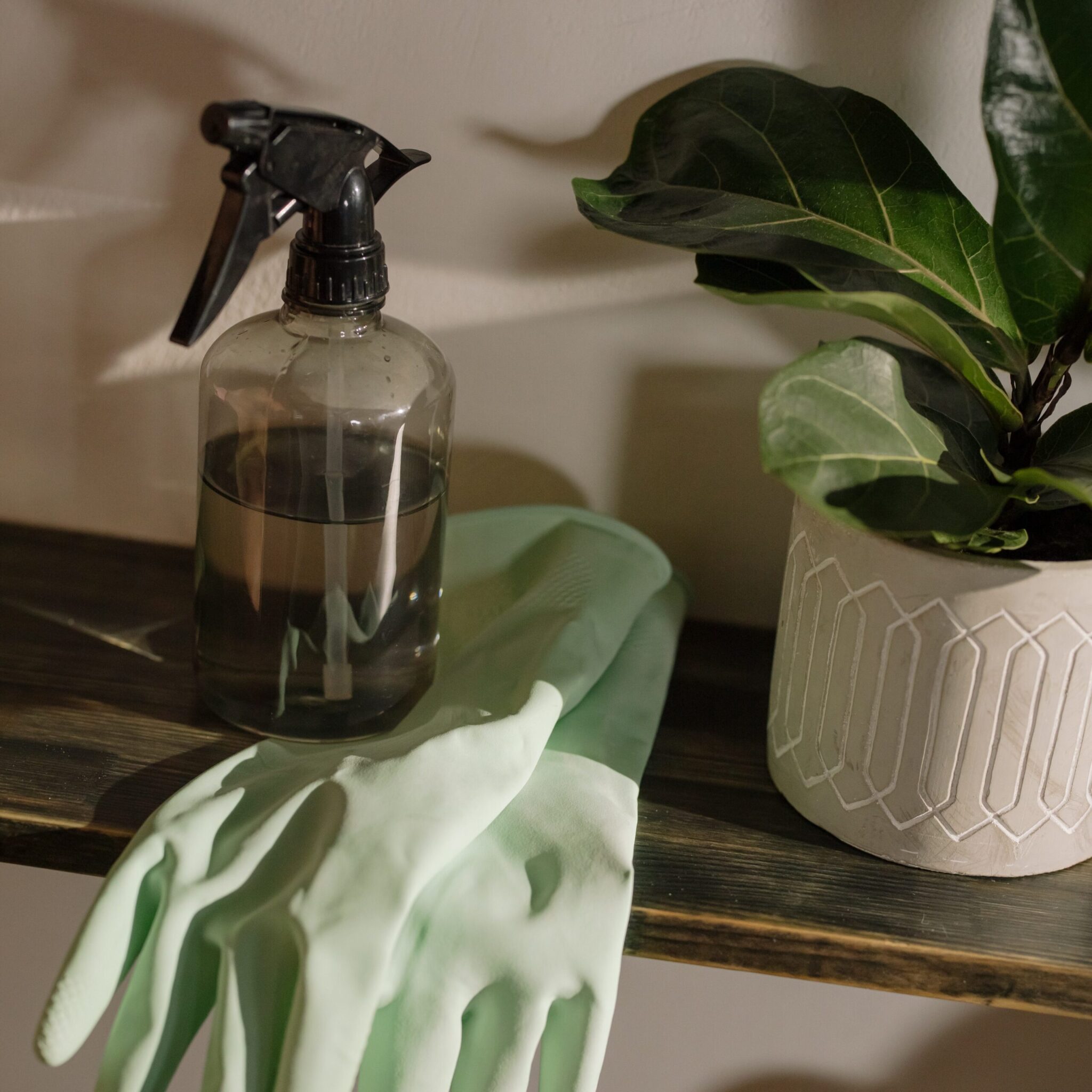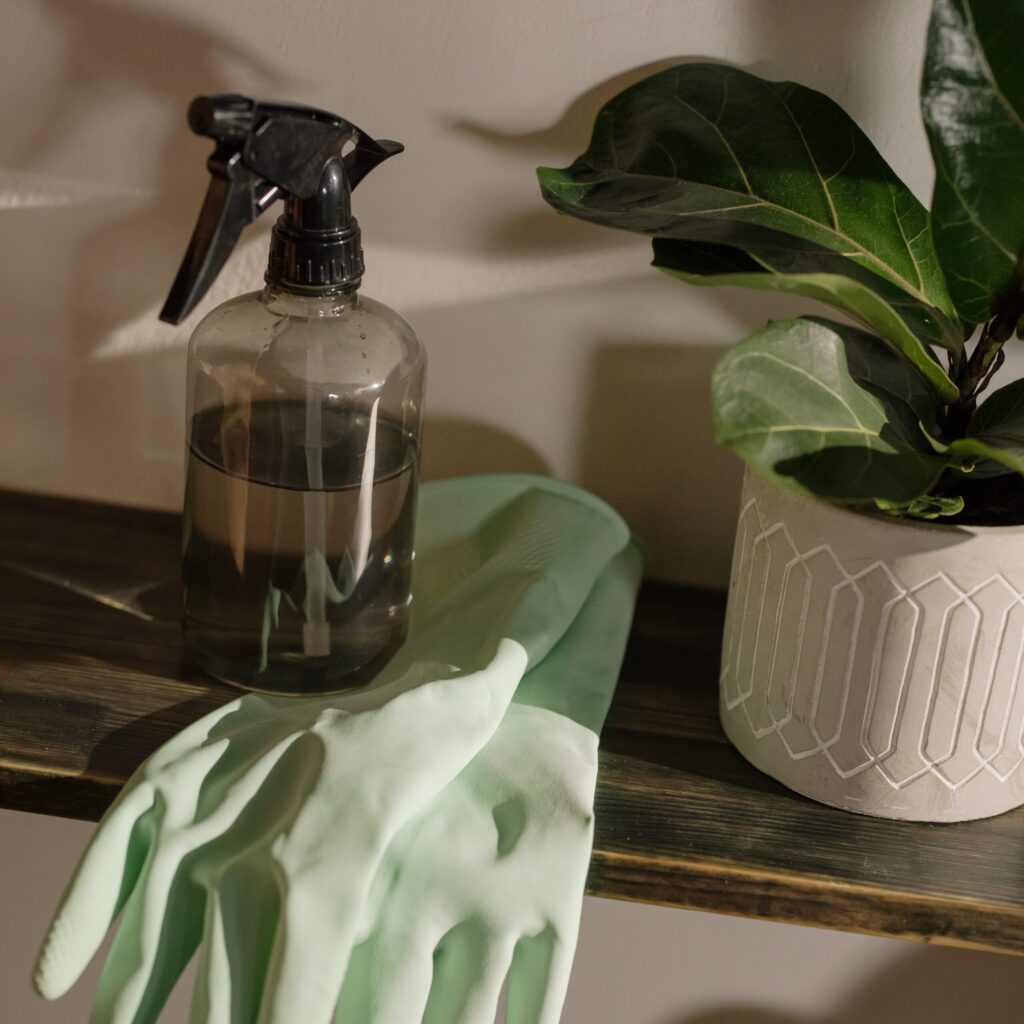 Note that this DIY will not really help in getting rid of the molds that is already present.
Always do this type of cleaning before showering otherwise you might spoil your clothes. Always keep your bathrooms dry after use, using a wiper or dry cloth. Make sure you provide your bathroom with proper ventilation. If you keep these things in mind you will never have to struggle with ugly molds.
10. Involve kids and family members
It will be amazing to see how much of your load reduces if everyone in the family helps by doing their bit to maintain a clean home. Teach your kids to keep the things back to their original place after use, well why only kids everyone in the family should follow this tip. This helps greatly in long run. Failing to keep things back into their original place is the very first reason for untidiness and cluttered houses.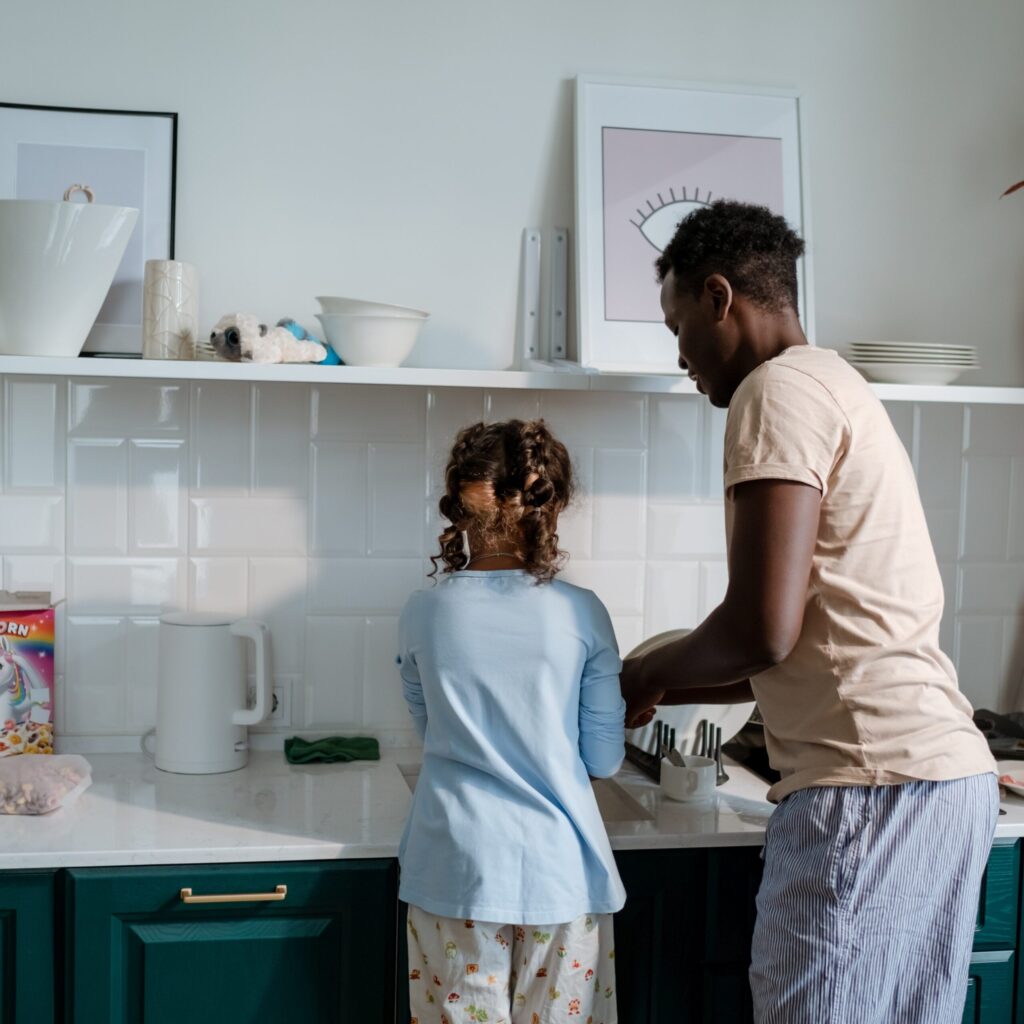 Maintain the dining room restricted to foods. Do not allow kids and family members to eat where ever they feel like. This inculcates discipline and reduces food spillage around the house.
So these were our top 10 tips that you can follow easily and effortlessly to maintain a healthy and tidy home. The tips above if made into habits you will never have to search for any other tips for a clean home. Your home will always be organized and clutter-free.
Shop among the best Interior Design and Home Furnishing products here. Follow Us on Instagram, Pinterest for more ideas.