2021 was typically a very hard period for all of us. People's attitudes towards their homes have changed during this pandemic. So, some of the Top Interior Design Trends that we are going to see emerging in 2022. Let us talk about these upcoming trends and try to understand them.
#1 Organic and Undulating Shapes
Gone are the days of straight rigid lines. We are welcoming soft undulating squiggles and organic shapes into our homes through furniture through artwork through ceramics. We are going to be seeing this trend everywhere. It's not new it's been happening for a while and it's definitely not gonna slow down.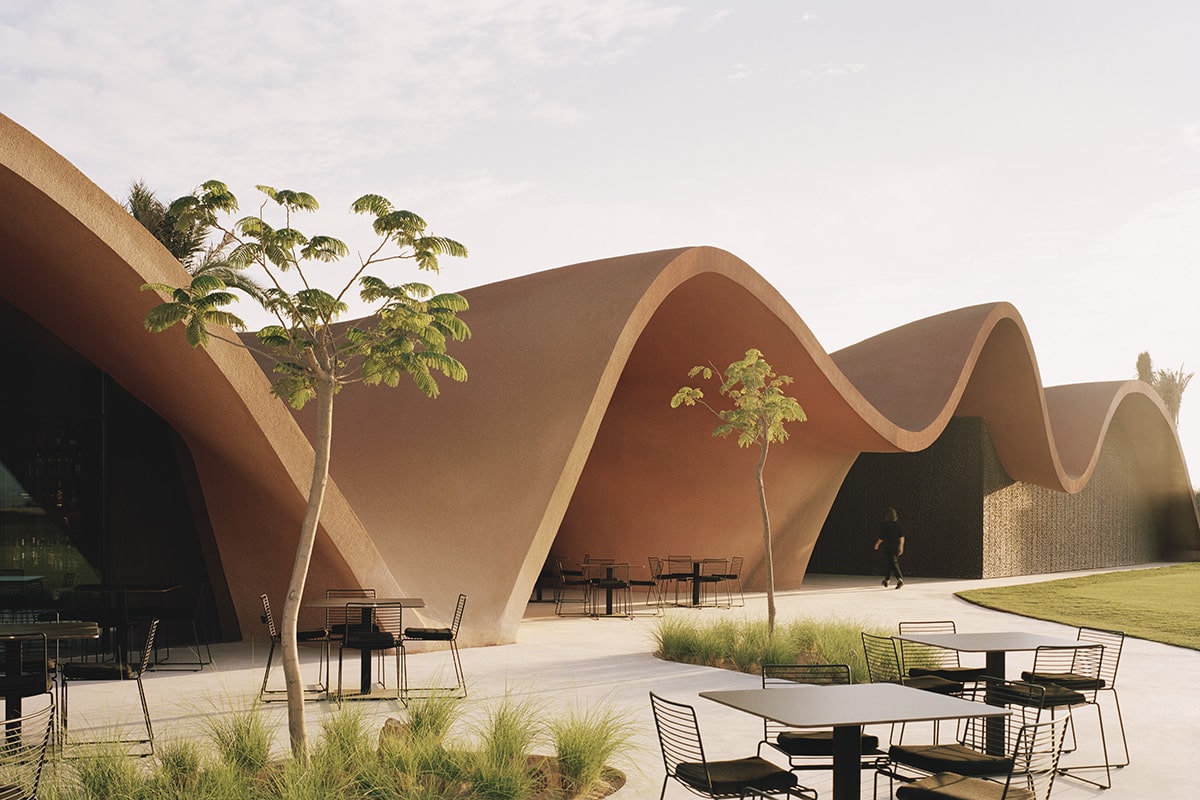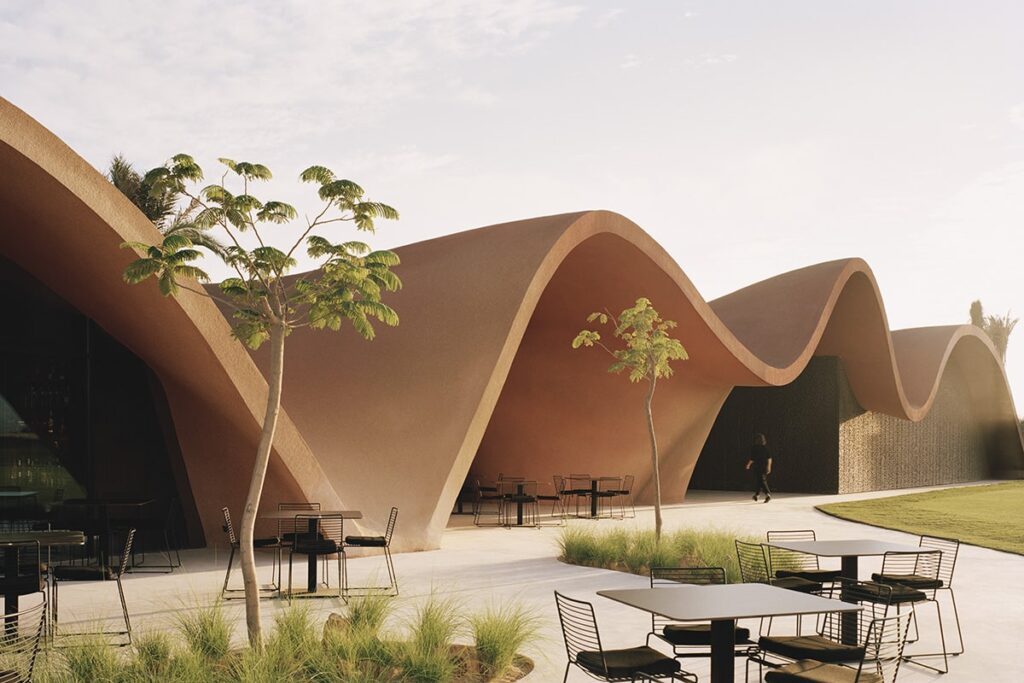 A lot of these designs are actually evolved from the art deco movement. But they're being reimagined and reinvented with the modern twist. If you are in a place where you can't introduce any new furniture to kind of bring these curbs into your home then you can definitely still introduce this trend by hanging an artwork that may be for example has very soft shapes or pieces of sculptural artwork that is kind of soft and abstract.
#2 Arches | Top Interior Design Trends in 2022
Continuing the trend of organic shapes, arches are also a shape that we're seeing a lot. They are not only in our everyday items like kitchenware and ceramics but also in our actual architecture in homes. It is really great that this trend takes a traditional element like arch and transforms it in a modern way. Obviously changing the structure of your home is not an easy task to undertake. But you can still absolutely incorporate this trend by introducing art-shaped items. You can also paint arch murals behind certain elements in your home that you might want to highlight.
#3 Fabrics that feel good
More and more we are gravitating towards like we said before soft and rounded shapes but furniture that is very kind comforting and soft to the touch. So, fabrics like velvet, mohair, boucle, and faux fur are all materials. We are going to continue to see a lot of in 2022. This is a very easy trend to incorporate into your home. Of course, you don't need to go out and buy new furniture. You can just put soft throws onto your existing furniture and throw pillows and that will instantly give that kind of soft texture to whatever space you are adding these elements to.
#4 Earthy Tones
The dominating colors of 2022 will be warm earthy tones that come from nature hues. These imitate the sensation of being immersed in nature promote internal peace. This is so important for us right now for our mental and physical well-being. 2022 will focus on bringing the tranquility of nature indoors. We will see beiges, gracias, brown, burnt umber, terra cotta, warm taupe, sands, and buffs. If you are a color lover then you just can't get on the board with the whole neutral earth color thing. We're gonna look at what the world's leading color experts are predicting 2022's colors to be.
Pantone 2022 colors of the year are ultimate gray and illuminating. Shapes are chosen for their warmth and dependability. Benjamin's more color of the year 2022 is agent teal. It's claimed to be a color that creates a natural harmony. Sherwin William's color of the year is urban bronze. They say urban bronze is a hue whose warmth and comfort breathe down-to-earth tranquility. Bear on the other hand presents not just one or two colors but an entire palette containing 21 different colors according to the architectural digest the palette is an ode to elevated comfort and the transformative and healing power of a home that has managed to wear many hats during the pandemic.
Paint is generally a great way to quickly transform a space and try out new things. But, it can become a pretty big job if you are doing it in a large space especially if you are doing it yourself. So a great way to test out any one of these colors is by trying it in a small powder room or laundry room. It's really fun to try bold new things in small spaces that aren't too big of a commitment.
#5 Zen Vibes | Top Interior Design Trends in 2022
Zen refers to meditation, so Zen interiors focus on creating balance, harmony, and feelings of relaxation through a minimalist approach. The way 2022 will incorporate Zen into the interior will be via the japandi trend. If you have never heard of japandi, it's a hybrid style that combines traditional Japanese interior design elements with Scandinavian design elements. Talking about japandi is just to briefly touch on the topic of wabi-sabi, do not confuse it with wasabi (one of the ingredients used in sushi). Wabi-sabhi is a Japanese aesthetic and the core concept centers around the acceptance of imperfection.
This concept resonates more than ever with us right now. Now a lot of us last year had to face sacrifices and we were forced to look beyond our former more superficial values. This is kind of a global mood right now and this is actually often where trends and design ideas steam from.
#6 Natural Materials
Humans possess an innate tendency to seek connection with nature. Last year we were really deprived of that in a lot of ways. More than ever now we are trying to bring nature to our homes. This has been happening for a while now with a huge obsession with plants and greenery. This is just gonna continue as a trend. Rattan and cane furniture have been skyrocketing in popularity over the past few years and the trend is still going strong.
This trend has expanded to include other natural materials such as cork bamboo, raw woods, glass, stone, clay, seagrass, jute, and sea salt. You can incorporate natural materials into your homes by bringing in items like baskets, woven pendants incorporating wood and by using textiles made out of fabrics like linen, organic or recycled cotton, and of course by bringing in plants.
#7 Sustainable & handmade items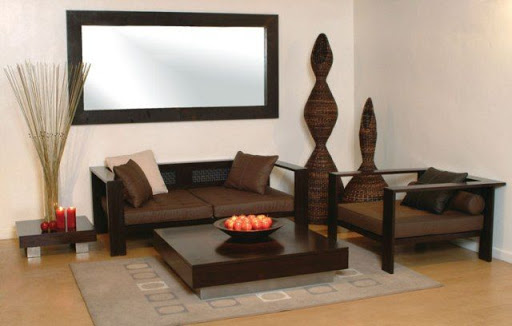 Sustainability shouldn't be a trend but now more than ever we are seeing a tendency to seek out items made out of eco-friendly materials and biodegradable plastics and renewable materials. Probably the most eco-friendly way to buy handmade is to buy locally not only does this reduce carbon emissions from shipping from abroad or from across the country but it also helps support your local economy. Which is really important right now. If shopping locally maybe isn't available to you then another excellent way to support buying handmade is on the platforms like Instagram, etc. There are literally thousands of artists and artisans on these platforms waiting to be discovered. The best way is to recycle, reuse what you have, shop second hand, or shop vintage. Try to do these things before shopping new and see if you can breathe new life into old things.
#8 Dried Foliage | Top Interior Design Trends in 2022
Another nature-inspired trend that has been on the rise for a little while now is the use of pampas grass. This trend is not stopping at just pampas grass it's evolving into something more. We are going to be seeing the use of all sort of dry foliage inside. The soft neutral hues of dried foliage pair super well with the earthy color palettes that we talked about earlier in the blog. The delicate organic shapes fit in perfectly in warm minimalist interiors. Which are very on-trend right now in essence dried foliage is the perfect accent for the 2022 interior.
Honorable mentions: Some honorable mentions for 2022 interior design trends are diamond-patterned flooring, herringbone flooring, bold wallpapers, deep green walls, boucle furniture, fluted and textured surfaces, and taupe cabinetry and trim.
Shop among the best Interior Design and Home Furnishing products here. Follow Us on Instagram, Pinterest for more ideas.