Not all homeowners are blessed with spacious rooms, where they can invest in any furniture without worrying about making their space more cramped. Some homeowners have to get by with limited space and budget. For this reason, they have to downsize all the furniture that is prone to make their bedroom smaller. In this blog, we are going to discuss some clever storage ideas for a small bedroom on a budget that you can use to help maximize your bedroom space and use it to the best of its potential.
1. Add Drawers under the bed | storage ideas for a small bedroom
Some people think staying as close to the floor as possible is the best way to survive in a small room, well nothing could be further from the truth. You can expand the opportunity of organizing your bedroom better by raising your bed a few inches off the ground. By doing it you will be able to add a few drawers under your bed.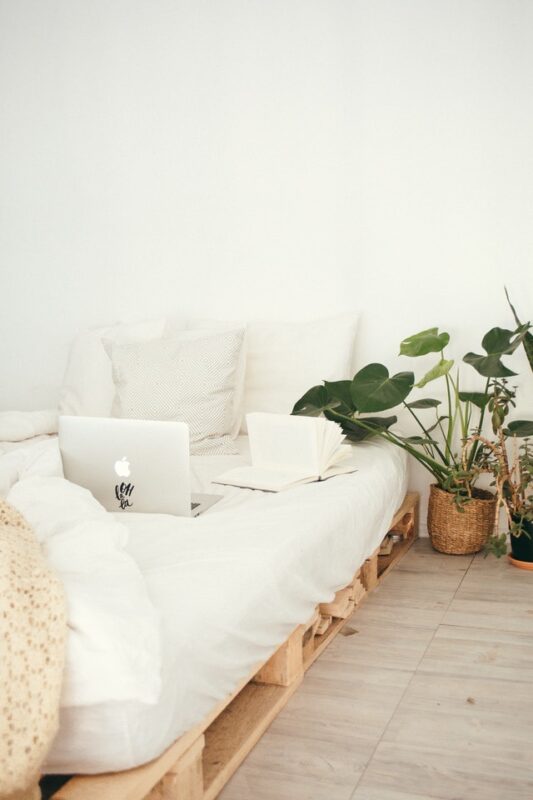 You can make a few drawers with sliders. You can also opt for a few boxes with casters for less arduous under-bed storage.
2. A bed with Adjustable Height
Merging a bedroom and living room is a common way to maximize the space of an undersized home. You can separate them using curtains or any other room divider. Or you can go with a smart idea, If you have limited floor space, try going vertical. You can easily go for foldable beds, hang the bed as close to the ceiling as possible during the day, so you can have a conversation with your guest on a sectional sofa beneath. When it's time for you to hit the sack, you can pull the bed to move away from the ceiling and sleep. Even better, if your friend wants to stay for a night, you can lift the bed a little bit, and transform the sofa into a comfortable bed.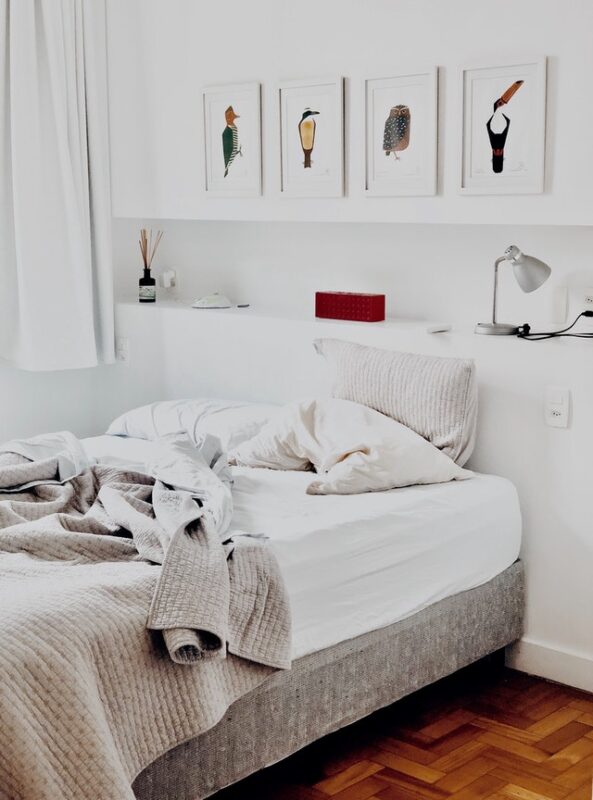 You have plenty of other options from convertible beds that have multiple uses, like the hidden sofa cum bed. Or the simplest option is to invest in beds that provide a lot of space for storage purposes and see your problems vanishing within seconds. Beds are the most important part of your home, and certainly, they occupy large areas. Hence it is a clever choice to make use of your bed in storage and organizing.
3. Corner Closet Without Doors | storage ideas for a small bedroom
The closet is one of your must-have items as it can keep your bedroom organized. However, some closets tend to be bulky and take up a lot of space. Therefore you need to ditch your closet. However, you can make some layers of shelves in the corner of your bedroom and add some rods to them for hanging purposes. So, you can hang your T-shirts and trousers without compromising your available space. S-Hooks are best for hanging.
You can utilize most of your space by packing the off-season clothes or new clothes in vacuum packs, they are very helpful and handy. You can also simply buy a wardrobe considering the available area in your room. Though they will take up space but can store a lot of things. Always fold your clothes in a vertical pattern, this way you tend to save a lot of space.
If you are an artist who wants to have your own personal mini-gallery right in your bedroom and storage problem troubles you then try a picture frame that does double duty as a jewelry box. You just need to frame the corkboard with plywood, install hinges at the bottom and a cabinet door latch at the top to hold your new jewelry door. You may also need to attach some small hooks to the corkboard that help you hold your necklaces and bracelets in place. Finally, you can attach your masterpiece to the door of the jewelry box.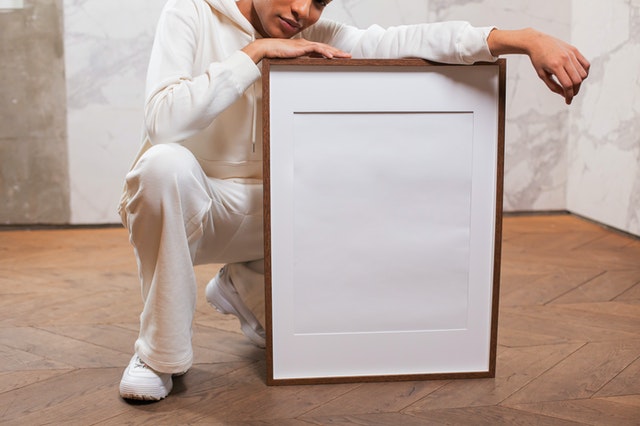 Shelves with drawers attached to them are a very convenient option. You can design your own storage space behind your foldable headboard. You can also go for tea and coffee table that have pre-storage spaces in them, you can keep your old magazines and newspapers. You can make shelves behind your mirror and wall frames, they are perfect for hiding your personal stuff and gives you a lot of space for storage. Indeed a very clever idea for storage.
5. Hang Your Clothes Behind Your Bed | storage ideas for a small bedroom
If you don't want to have a wardrobe at any cost then redesigning your bed can also be a good way to get some more space in the bedroom. By removing the headboard or choosing a headboard less one instead, you'll have some additional space behind the bed. You can build some improvised storage such as shelves or racks.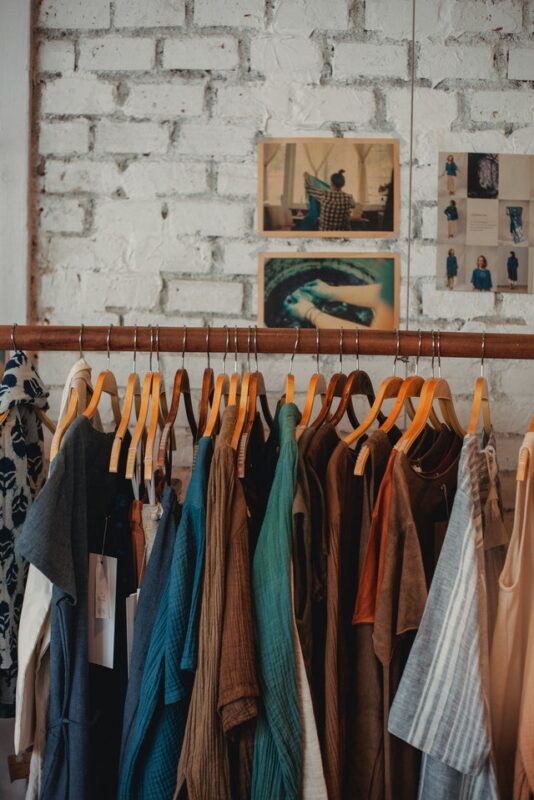 It would be better if you could spare some room to reach the storage behind the bed. By doing so, you don't have to climb up on the bed when you are about to take stuff from there. If properly designed they can be very useful and attractive. If you are avoiding doors there, then don't fail to place small pieces of decor.
6. Optimize the Use of Corner
Corners are another potential space in your bedroom. Don't waste any corner you have because they can incorporate additional storage solutions. You can add wooden shelves that can host your favorite plants and decorative items as well. And the most important thing is that they are available at very affordable prices. If you want one such for yourself check out yfdecor.com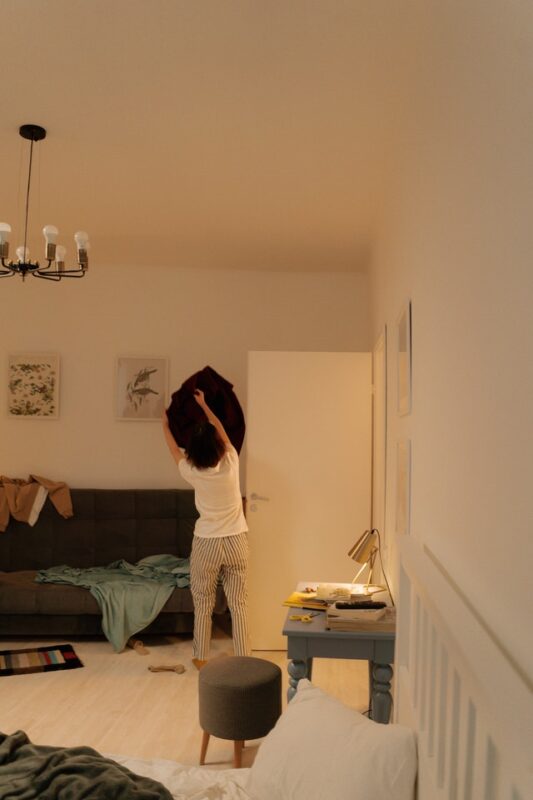 You can hang a wall corner rack to hang clothes. They look very classy and beautiful. Bring vertical shoe racks and place them in the corner, or you can also go for a vertical box with doors or a sitting bench with space beneath it. In this way, your shoes will be protected from dust. You can also keep a laundry bag or laundry hamper in the corners.
7. Use the Space Between mattress and Bed | storage ideas for a small bedroom
A bed won't be complete without a bedsheet. If you have extra bedsheets and are looking away to hide them, the space between the box spring and mattress is the solution for that. To avoid the bed sheets getting wrinkled, you should give your best when folding them. Pile them along with pillowcases together. Then put them in another pillowcase.
Likewise you can also place other things like your table cloth, extra shopping bags, keys and paper files. Nobody would realize that there is a hidden treasure under the mattress.
8. Tap the back of the Door
The bedroom, like any other room in the house, needs to be clean and tidy. That will be an easy task to do if you have plenty of space to organize things in it, But in case of cramped space, you should be able to manage and maximize the space that is left vacant.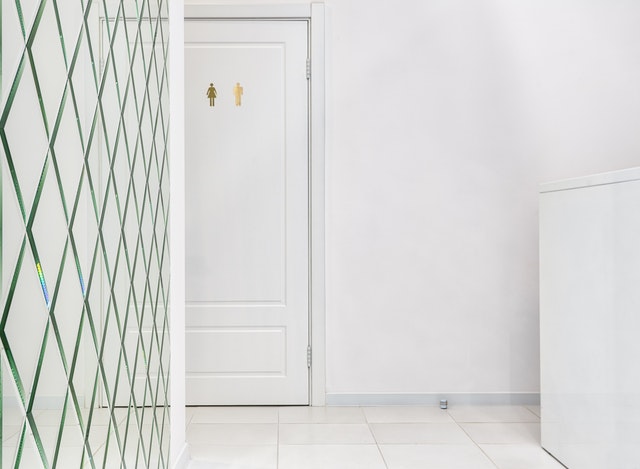 The space behind the door lies dormant, and thus you can make good use of it. Just install a hanger and put some clothes there.
9. Bed and Closet Combo | storage ideas for a small bedroom
If you don't have a closet in your small space, don't worry. You can still organize your clothes and shoes well despite the limited space. Try investing in this bed and closet combo. This bed is raised about 4 feet, so it has sufficient space for a closet underneath. It features a small door that allows you to have easy access to the closet.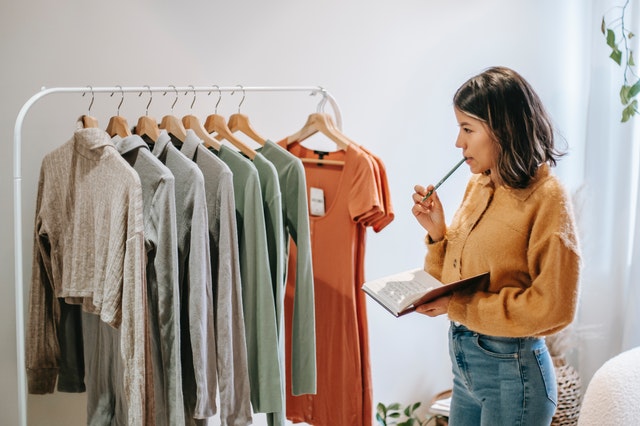 The hydraulic supports bar helps you make sure that the bed is at the desired angle while you are tidying up the closet or taking your outfit. Next to the bed are steps that provide an access to the bed.
10. Add Shelves Above the Door
Every space in a bedroom is important, including some spots that you think are awkward, like the space above the door. The space between the door and ceiling offers you potential storage space.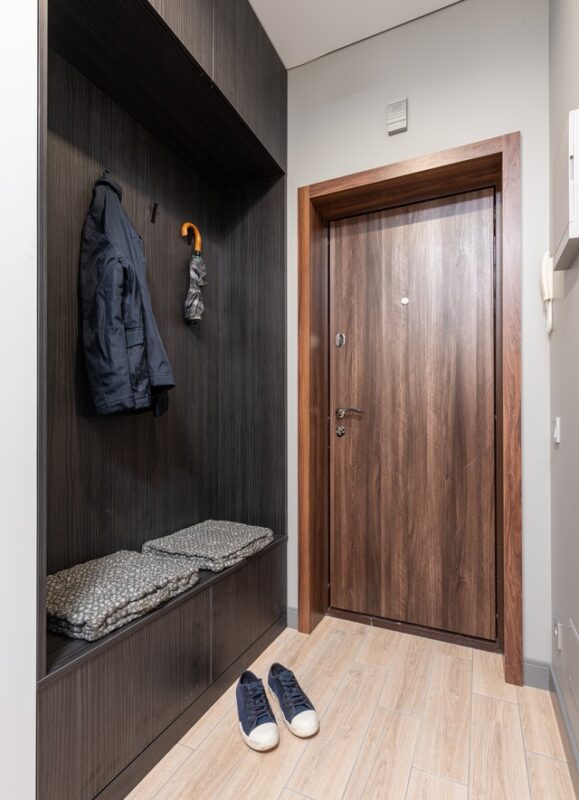 You only need to make a wall-mounted shelf above the door to host some less-used items that you might need someday. They are best for storing a lot of items. Items like blankets, extra shoes, clothes, Pillows, Mattress and many such items.
Hope you may find this blog informative. Try applying one of these ideas and add a twist as you need, don't be afraid to experiment. Share your thoughts with us in the comment section. We would love to know your point of view as well. Your support encourages us to write more informative blogs for our lovely audience.
Shop among the best Interior Design and Home Furnishing products here. Follow Us on Instagram, Pinterest for more ideas.