Painting is something that can instantly design your home. Yes, it is possible with today's choice of colors. You can have a luxurious look just with the help of paint colors. Well painted walls pave way for Wall Decor items. With the right selection of colors, you can have a home that can be in trend for a longer span. So how can you be in trends? Well, simply when you go for colors that are in trend. After an in-depth net surfing and multiple comparisons of top articles, we have written this blog where we will tell you about the interior paint color that is in trends in 2021.
Well-painted homes can be a hub for calmness. We bet if you give proper attention to your colors at home, you will always look forward to returning home. Other than decor the right colors help you maintain the right temperatures as well. Right colors give you a friendly and appealing vibe where you can chill and relax with your friends and family. Make your home your instant mood changer with our choice of colors.
We have tried to make an easy-to-understand blog that will help you escape fancy color names and have a significant idea of colors that are in trend.
# Natural and Earthy Tones are here Like Never Before!
Any color that has some amount of brown can be referred to as earthy colors. It can also be called natural color. This pandemic has made everyone a lover of nature and earth. No wonder earthy and nature-inspired colors are in trend. Since we all are stuck in our homes so it is a smart idea to invest in colors that will compensate for the gap of worldly looks.
Colors like brown soil, green leaf, and the cloudy sky are all earthy colors. You will get a lot of such colors with different names. However, the internet is filled with creative color names. So don't get confused. All such colors are nothing but lighter and darker shades of green, blue, and brown. Red, orange and yellow is bright colors. Hence they can be put in the bracket of natural colors. This goes by the garden flowers and the brightness it has. These shades will give you warmth. And as the name suggests it is nature-friendly.
TIP: If you are planning to go for such shades. And you don't understand the fancy color names? you can simply ask for lighter and darker shades of the colors mentioned above. And you have tons of colors to chose from.
# Tinted Colors | Interior Paint Color Trends
Heard this? and wondered what is this all about?. Don't worry we are here to solve all your queries. Any pure color when mixed with white to make it paler and dull is called tinted color. Simple right? You see here the color you chose remains the same. However, the shade gets lighter. You can go as light as you want, till the desired color is achieved. You can create your own shades of color. Isn't it cool?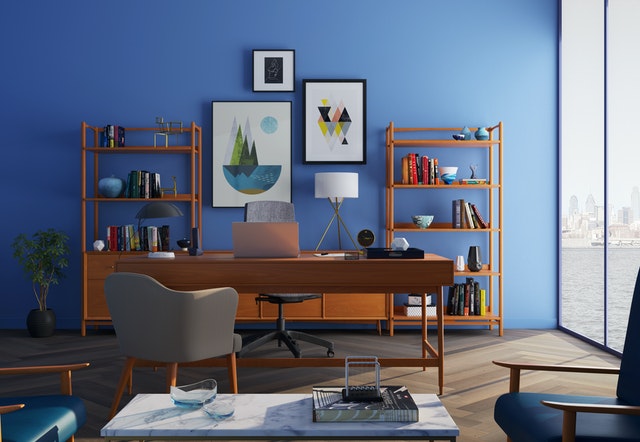 These colors help you get a natural backdrop at home. Creating a backdrop these days is really fancy and luxurious. This backdrop helps you with your wall decor items. Shop wall decor items from yfdecor.com
If you are someone who doesn't like deep dark colors. Then you can certainly ask for tinted colors. Colors like beige, blush, and pink can be your choice. They are all set to have space in 2021.
# Say Hello! to Neutral Colors | Interior Paint Color Trends
The neutral colors and toned colors are nearly the same. Any color when mixed with grey, the intention here is to have a duller color. They turn out to be neutral or toned colors. Neutral colors like white, black, and grey which is nothing but an equal amount of black and grey seem to have no color because of their dull properties. However, sometimes they can be made out of bright colors too. These colors make a good background or backdrops for any sort of creativity and colorful art. With this type of color, you can go all neutral and still be trendy and classy.
They are very restful and grounded colors and can also be called accent walls. Colors like chalky white and olive green will be in the trend considering their neutral features. Instead of overtone colors, everyone is going after undertone colors. So what better way than to go for neutral.
# Shaded Colors are here to Stay!
The year is assumed to have darker and shaded colors. Don't they always make it to trends? No wonder it is loved so much. And somehow always makes it to the favorites of interior designers and color experts. However, the myth is still prevailing that darker shades make rooms darker but it's the exact opposite. They can be easily paired with neutral colors so you can plan accordingly. You can go with deep neutral colors as well. These colors have the great advantage of quickly blending with your furniture.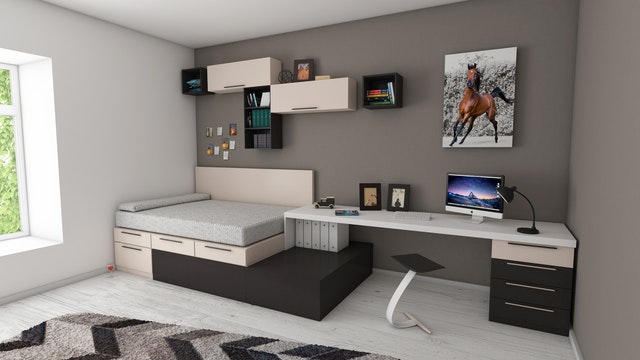 The style dark colors can give to your room no other color has such high potentials. Deep red or if I may call burgundy is the new poppy color that is supposed to be seen in 2021. Other deep colors that you can go for is dark blue, navy, dark green, dark brown, and charcoal. You can surely experiment with them by mixing them with white and can define your own personal dark shades. With dark colors, you don't have to go so much with Decor items. However, a simple plain unframed piece of art can work greatly. You can even go for floral Metal Wall Art.
# Stick to Hue Shades
The true sense of interior paint color trends is to stick to hue shades. Now, what are the hue shades?. Simply go back to the basic concept of color that is yellow, orange, red, violet, blue, and green. In case you have read our entire blog you must at least have a basic idea of the experiments on colors. So choose any shade of hue and experiment with it.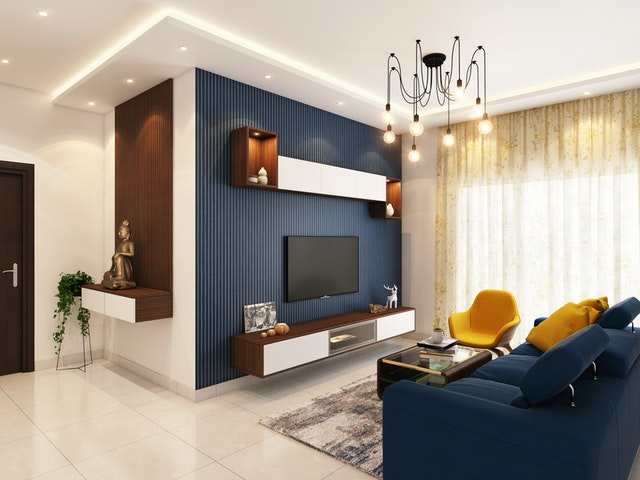 Go for a darker shade, or neutralize it and have a color of your preference. You can even create your own tints as well. These colors can be moody, and nature-inspired. They help you add vibrance and color to your room. They are refreshing and reinvigorating colors. And gives give out good and happy vibes. Undoubtedly, they always make it to trends because of their positive and colorful spirit. They are in the names of " jewel Tones" on the internet.
Hope this blog helps you and your loved ones in furnishing their homes. Also do try and experiment with the colors. Feel free to drop in your suggestion and views in the comment section below.
Shop among the best Interior Design and Home Furnishing products here. Follow Us on Instagram, Pinterest for more ideas.