Bohemian décor is the trending way of modern home décor. Not only does it enhance the interior of the home but also gives it an aesthetic and modern look. If you are into aesthetic and cozy interior décor, then Boho décor is perfect for you!
Following are some ideas to transform your home space with a boho element.
1. Macrame Wall Art And Decor | Boho Home Decor –
Macrame wall art has various designs. To start with a basic macrame wall hanging, it's better to go for minimal macrame home décor. Macrame décor with wooden logs is also a good preference when it comes to boho décor. Macrame can also be used for other décor like macrame flower pots, macrame can be covered over the thick paper to make macrame lanterns. They can also be used for pen stands and for macrame bottle art to display near window panes or showcases. The best thing about this kind of décor is that it can be made DIY.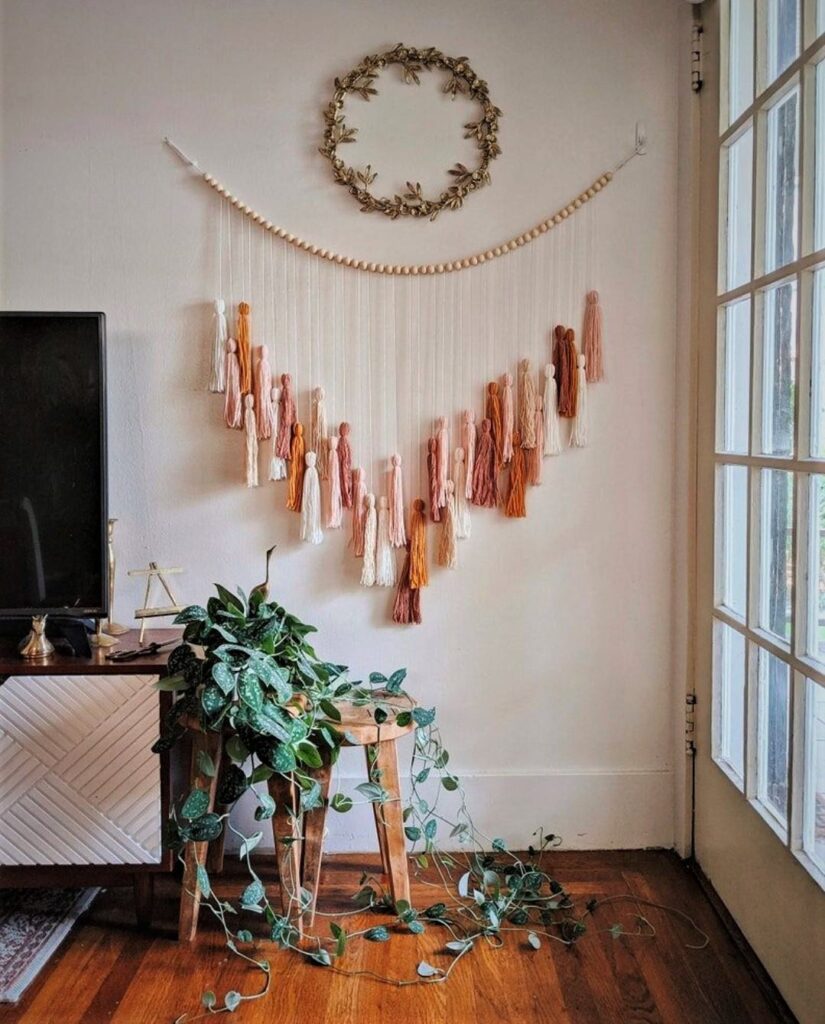 2. Boho Cushions, Sheets, Mats & Carpets –
 The one thing to remember when going for the bohemian interior is to keep things tropical. Tropical printed cushions and cushions with leafy and floral designs are the signature look for Boho designs. They add greenery to the space and also enhance the décor. With Boho décor, it is better to keep the space decorated with one colour or similar colour instead of mixing a lot of colours. Macrame cushion covers, woolen cushion covers and crochet covers are the signature element for this kind of décor. Woolen, macrame or faux furr based mats and carpets will look chic in a Boho set up.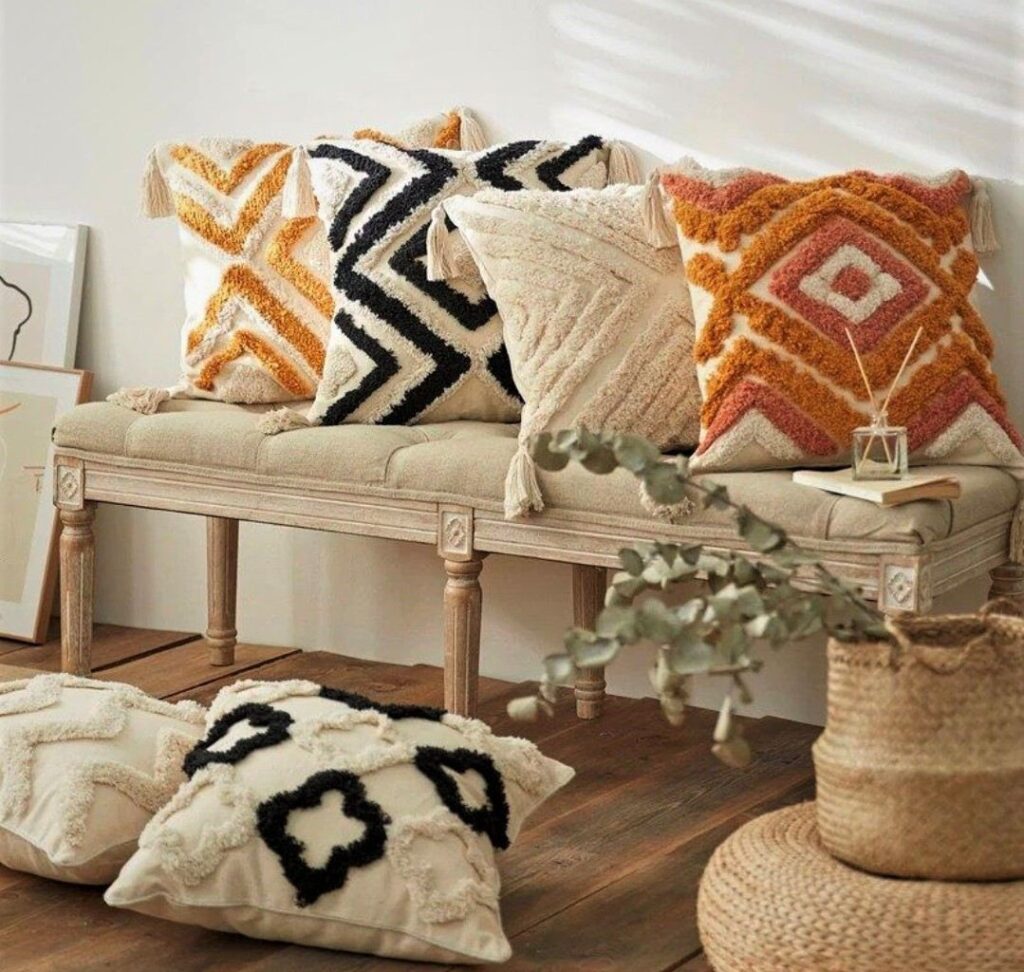 3. Plants | Boho Home Decor –
As we know tropical things are best for Boho décor. Plants are a must when going for this kind of home décor. Artificial plants and succulents are the best choices in today's busy world. Indoor plants and cacti are also a good choice for enhancing interior design.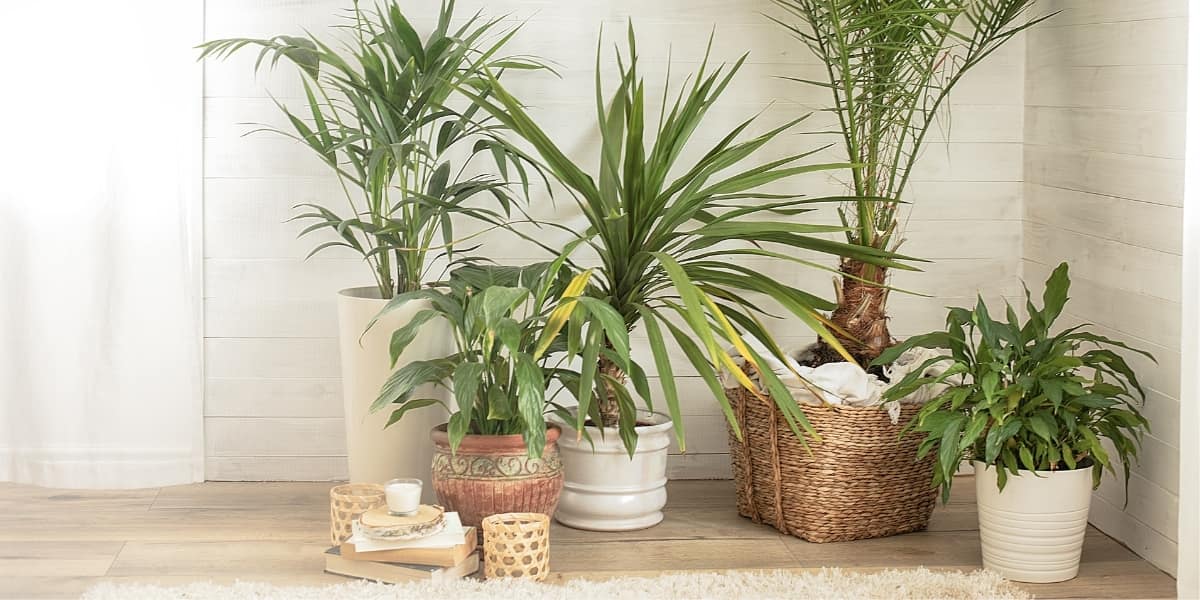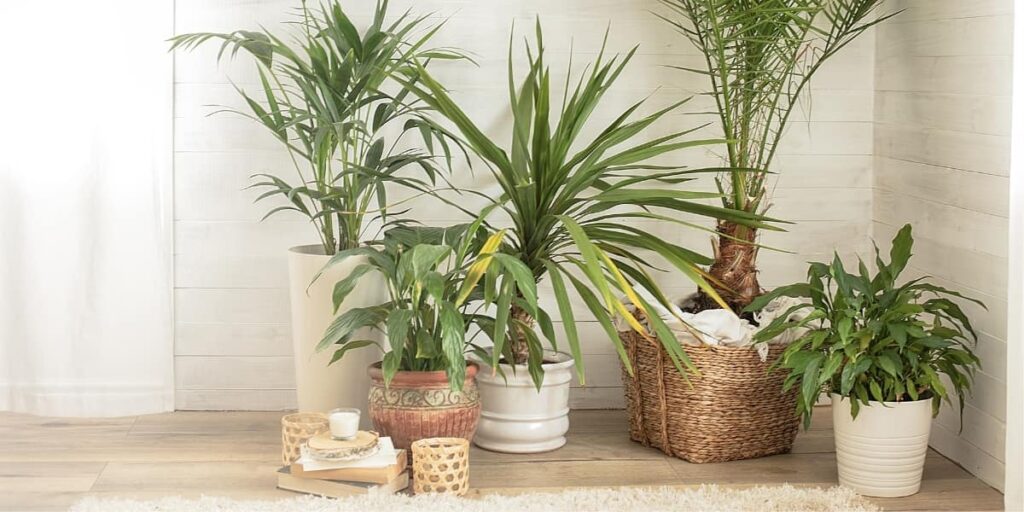 4. Use subtle colors –
  Bright colors are a good way of catching attention, but it makes the other wall décor and home décor items invisible. It pops out neglecting the weightage of other items. Hence it's always better to go for subtle colors and use such wall colors, bed sheets, sofa covers, couch covers, cushions, and curtains. These will make the space look alluring and keep the element of other décor items stand out as well.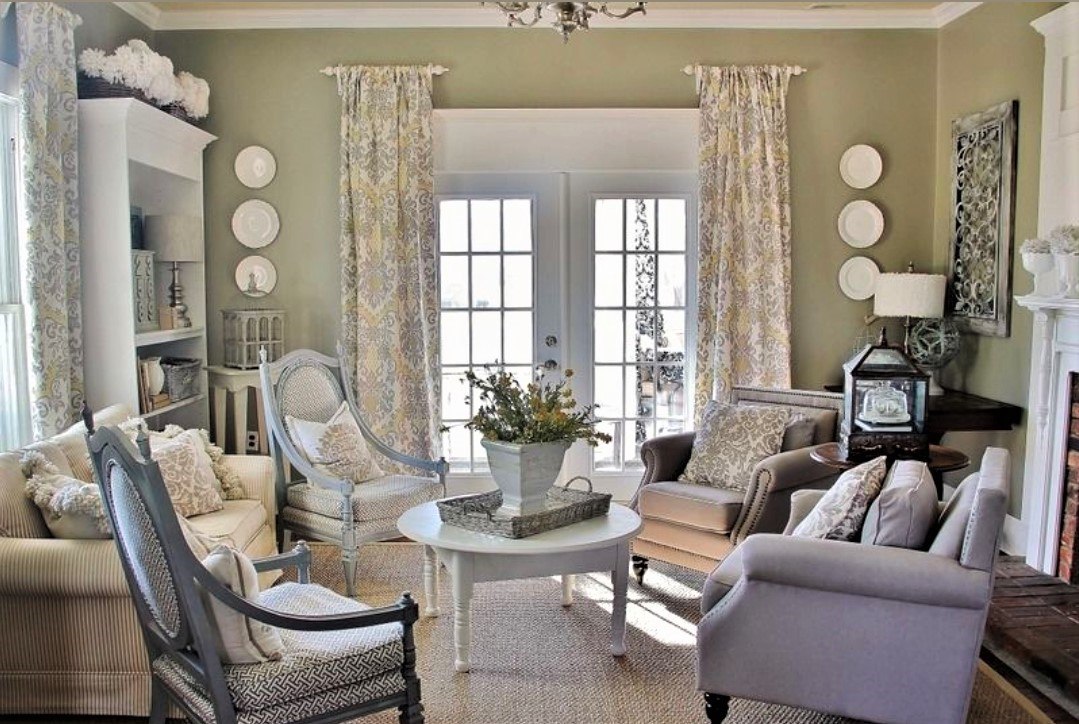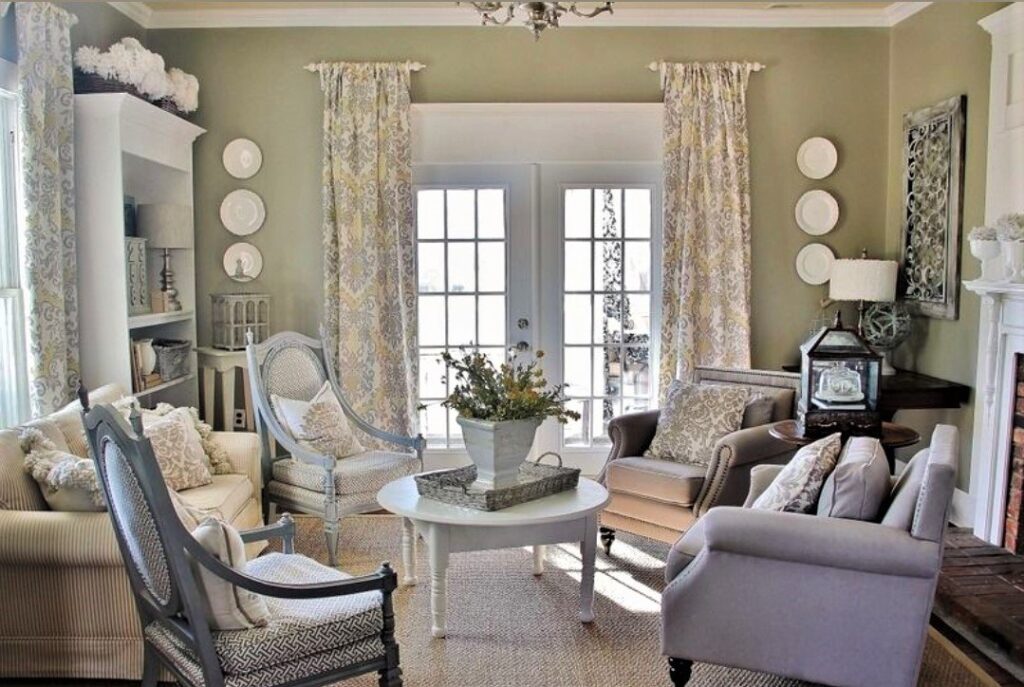 5. Tropical Wall Print and Home Decor –
 As Boho is all about tropical prints, the walls can be painted with tropical prints. Leaf patterns and green-colored walls will do matching work for this. In bedrooms, Bohemian patterned décor cloth can be used on the wall just behind the bed. This will upgrade the whole décor of the bedroom. Pictures with tropical designs and floral designs can also be hung in the hallways and in the living room to enhance the décor. Tropical printed tiles can be used on the walls of the bathroom.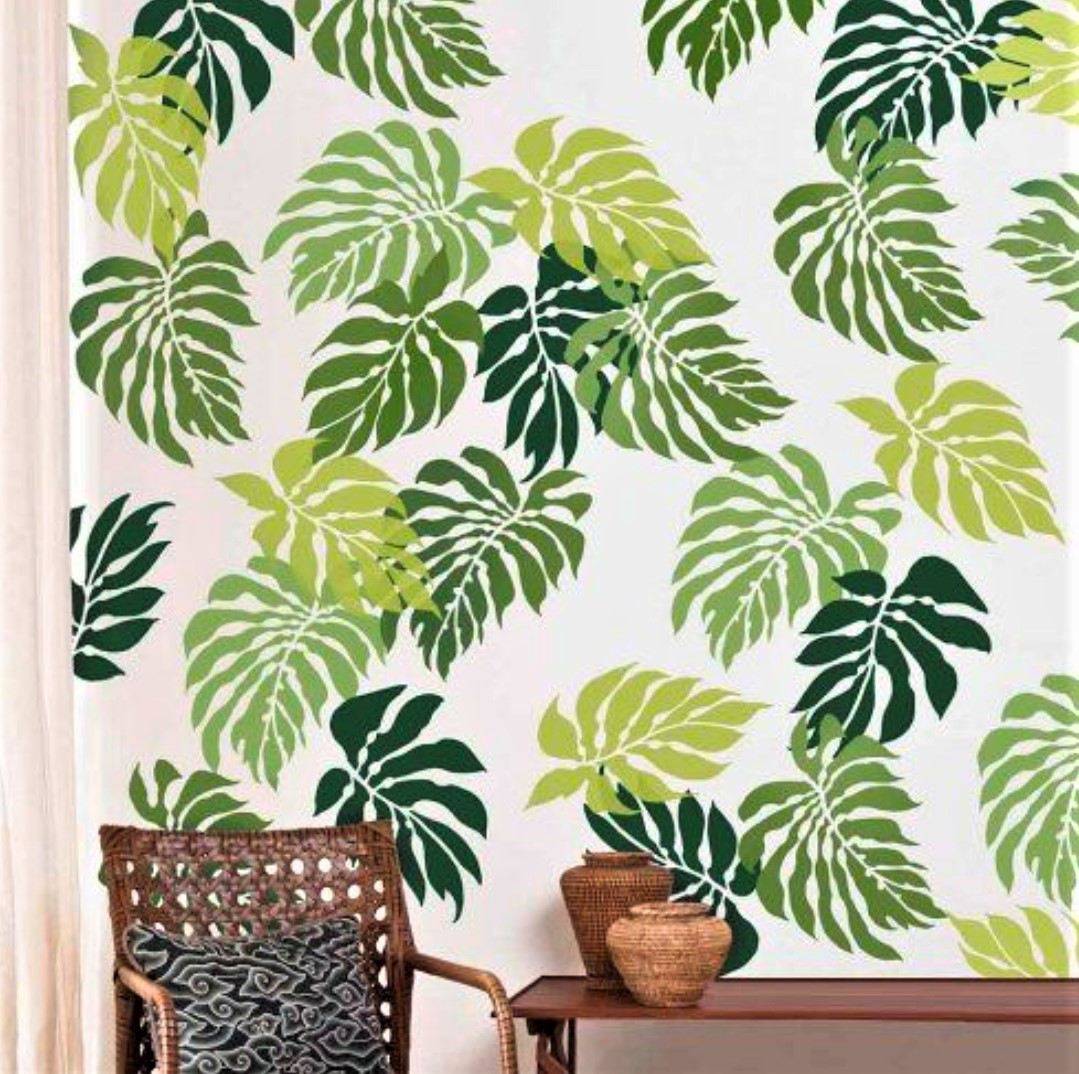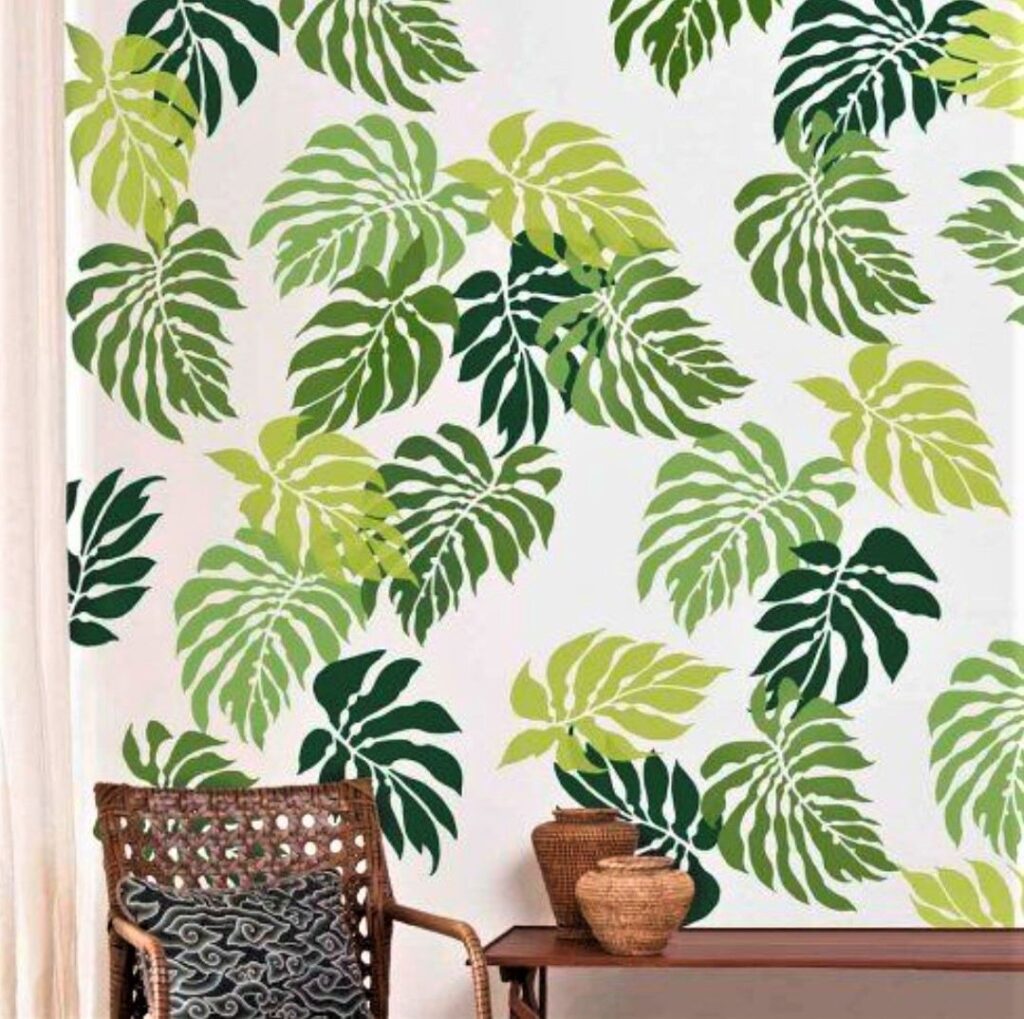 6. Tent –
A small tent in the corner of living room or a balcony is all we need to get the cosy vibe! Small tents with subtle or mostly white coloured cloth with loads of cushions and a blanket make a perfect boho inspired décor. A macrame cloth covered stool with some scented candles and some plants will just enhance the Boho décor game to next level.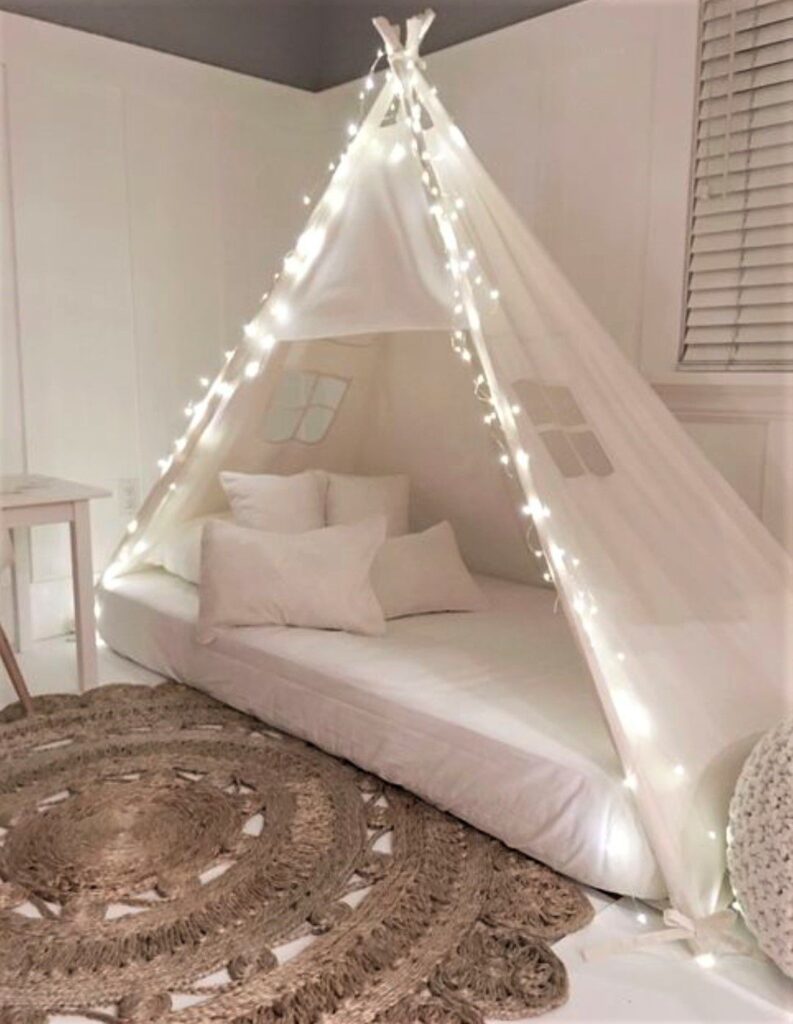 7. Metal Wall Mirrors –
Metal wall mirrors are another thing that will add up to the interior. They are a good way of enhancing décor as well as adding a basic use object to the decor items. Hanging them in bedrooms, above the dressing table, or even on a bare wall will make the whole look of the room alluring.
8. Metal Wall Art –
Metal wall art is another way of adding Bohemian element to the home space. Metal wall art like, floral metal wall art, metal tree wall art, abstract wall art and unique wall art will make a great wall art décor for the same. Metal wall art always gives a rich and posh look as well as turns a place into Bohemian inspired space.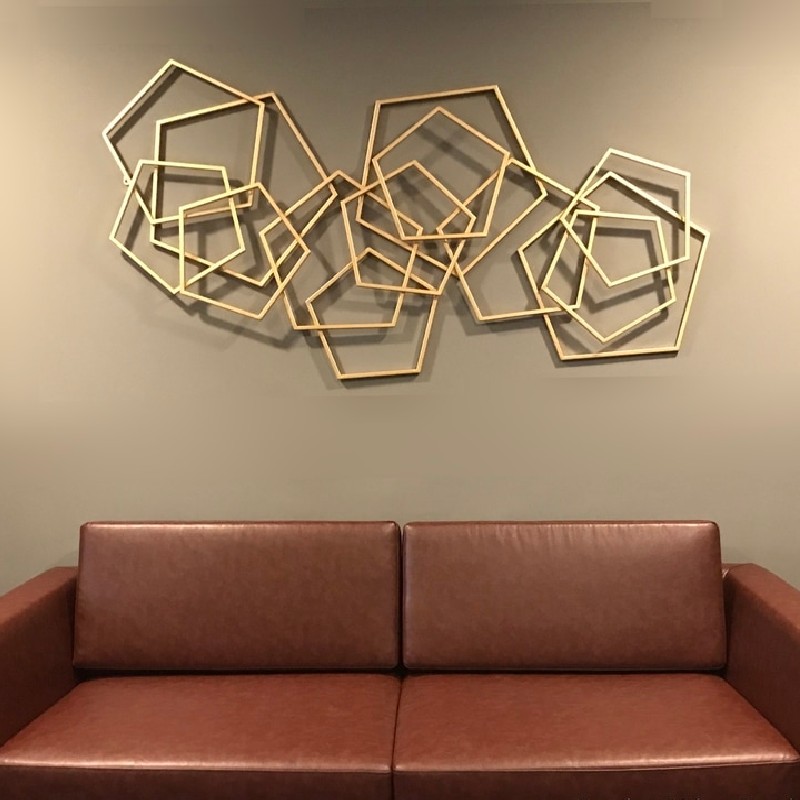 9. Fun Lighting –
Fun lighting always adds a cozy touch to the home space. LED lights put on the ceiling and also near the window can add a bling to the whole space. Metal wall art with LED lighting is also a fun way of adding lighting to the home space. Chandeliers are also a good way of adding a fun light to the ceiling. DIY lanterns and LED bottle lights will also make the space bright and cute!
Shop among the best Interior Design and Home Furnishing products here. Follow Us on Instagram, and Pinterest for more ideas.