In this blog, we are going to talk about, how to decorate a small bedroom on a low budget. A decorative bedroom can be very relaxing. And for those of you who are living in a small bedroom and desire an attractive room on a low budget. We have come up with ideas using simple things that will amaze you.
While there is nothing wrong with putting as much stuff as you can in your bedroom. However, it is important to know that a fully packed bedroom can highly impact its decor. You want it to be comfortable and inviting right? and so if you want your bedroom to be more appealing, there are few things that you need to consider. A change here and there can make a great difference in the overall look.
Here are 10 small bedroom ideas to make your room more attractive without compromising on space and budget:
1. Prefer using White color | Decorate Small Bedroom on a low budget
The wider your bedroom looks the lighter and airier it appears. This color is not only expansive but also a practical choice preferred for a small bedroom. Using white or lighter colors you can counter the absence of large wall space or windows both of which are something you need to brighten up space. They always look clean and bright. You can decorate by adding dimension with a subtle pattern. You can also do away with neutral accents such as a tan bar stool.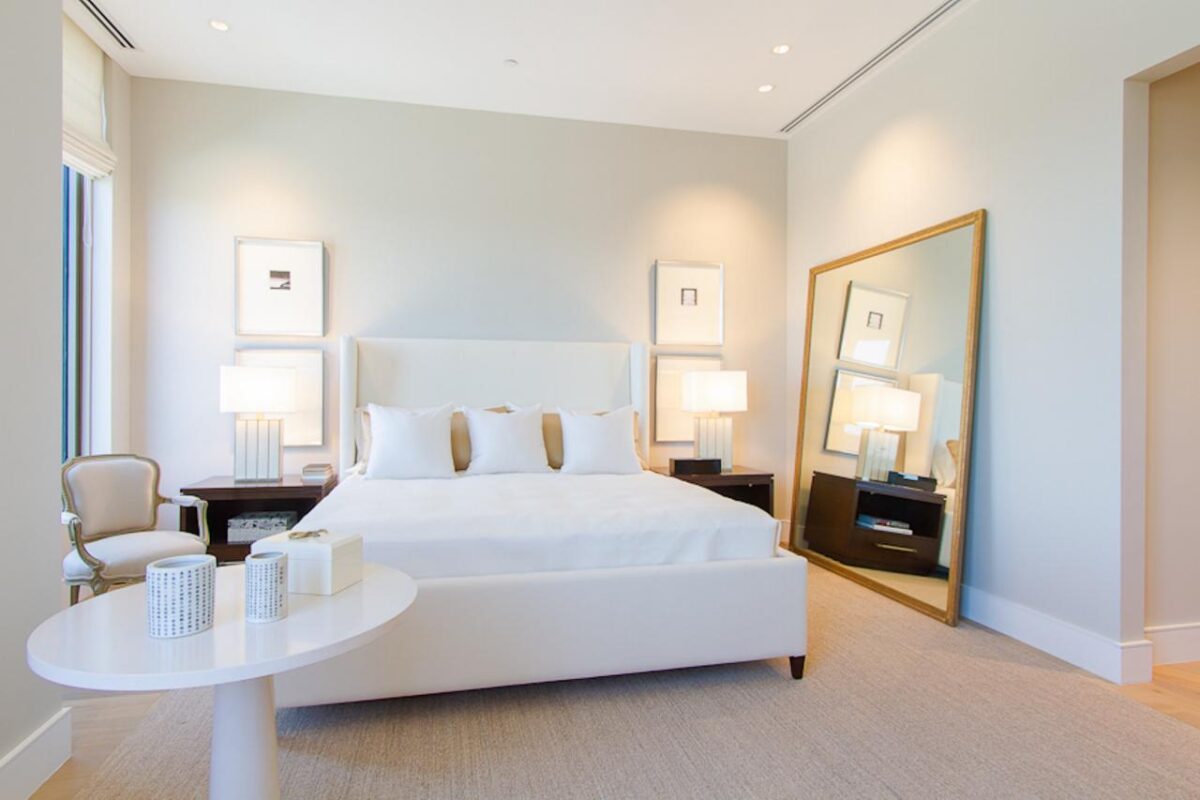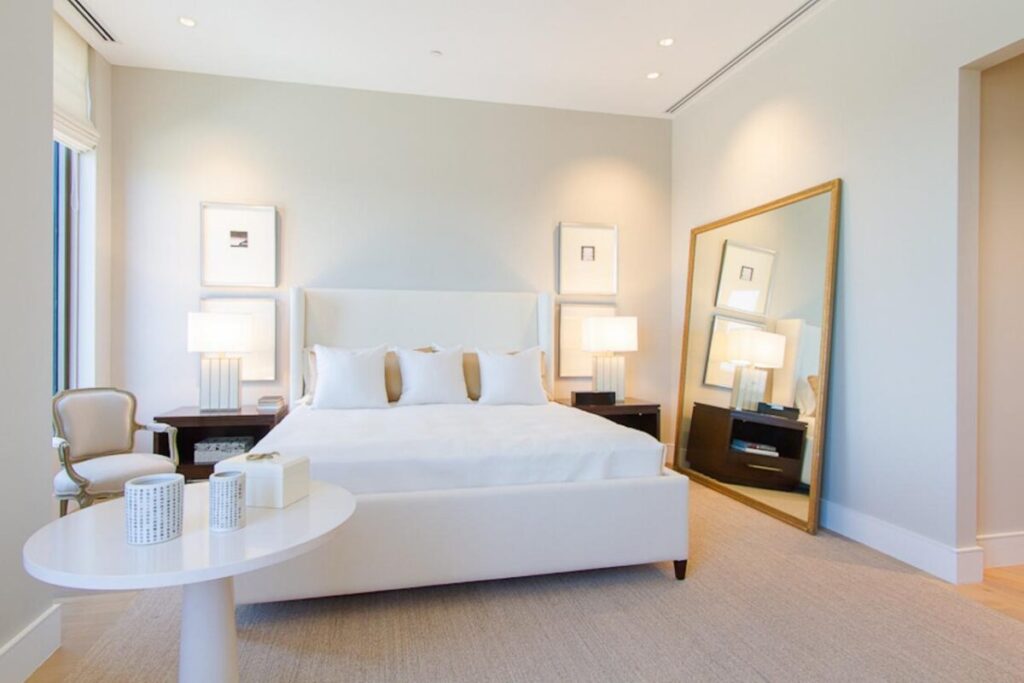 White-colored walls allow a lot of space for any time of decor. White is never out of fashion, the most elegant and sophisticated color you can choose for your walls.
2. Avoid Massive Headboard
There is no need for you to have a massive headboard. In fact, you can simply avoid using them. As it will take up a huge part of the wall which can be utilized in placing Metal wall Decor items. Metal Decor Items have a great potential to enhance your decoration and creativity. Check out yfdecor.com for such creative and unique decor pieces on the most friendly budget.
You can also try to push your bed against a corner which will allow you to save extra wall space which again can be used in displaying decor or wall art. This should also allow you to maximize your bedroom floor space and will give you a cozier effect for better sleep.
3. Dark theme could also be an Option | Decorate Small Bedroom on a low budget
If you don't want the white theme then perhaps going dark is your best bet. Just because someone told you that painting a small room with a dark color is bad, doesn't mean you can not do it. Let's break this myth and decorate a small bedroom with a dark-colored theme. In fact, it will serve best for you if you embrace the size and the moodiness of a small room.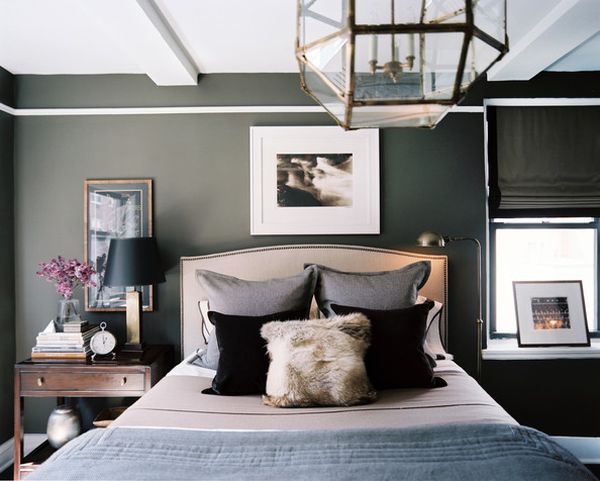 You can also play into it depending on what suits you. You can start with a charcoal gray or go with a navy blue or olive green. Either of these colors can make the bedroom look attractive.
4. Use the storage space under the bed
Organizing and proper storage in a small bedroom play the most important role in having an attractive look. The storage space to your advantage is the space under your bed. It is an awesome place for storing stuff like shoes or off-season clothes, and empty suitcases. Just make sure you keep things as neat as possible. You can maintain the neatness by keeping your things in kraft paper boxes, this way you can keep these spaces free of dust, crinkled-up pieces of paper, and other trash. Make use of this very helpful storage in the best possible way.
You can even store your containers under the bed. Heavy electronic gadgets that are no more in use, can also be kept under the bed. Space in there is huge and can be easily used to organize your room.
5. Wallpapers can play a better role | Decorate Small Bedroom on a low budget
Wallpapers are genuinely the best of decor items if you have a small space. Pick a design that you think best describes your personality and see your bedroom reaching another height of beauty. A general rule of thumb is to use wallpaper that creates a soothing atmosphere. Which are best with lighter colors and minimalistic designs. Wallpapers instantly add texture and is a cheap source of decor items.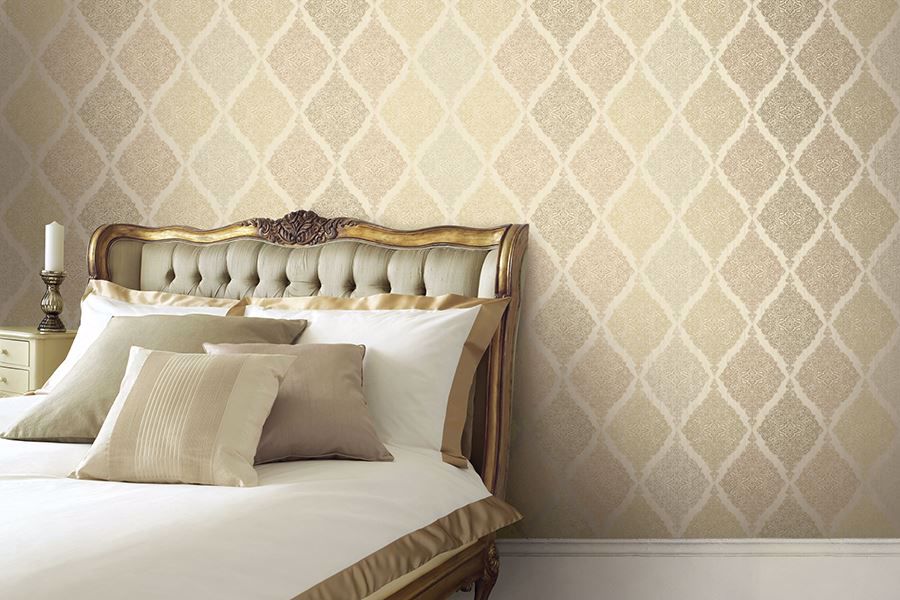 They are really durable and can last for a long time. It is the most clever option to hide imperfections and make walls very attractive. They can be very easily pasted on any kind of walls and do not need any special skill for pasting. They are a very cheap option. Easy to clean and maintain. The best part is they can be removed easily whenever you want.
6. Store your footwear properly
Most people love their shoes, but people often neglect them after wearing them. Scattering them around your bedroom is the worst you can do to spoil your bedroom look. They give a cluttered and unorganized look at the same time can be a great source of contaminants entering your home. You don't want that right?
Store your shoes properly by concealing them underneath your bed or buy a shoe rack and tuck it in the corner, or you can simply place them neatly beside your doormat. A combination of shoe rack and bench can be a great option. A spinning shoe rack can be a really creative option. In no time you will have a decent room.
7. Place decor items near the bed | decorate small bedroom on a low budget
Just because you have a smaller space doesn't mean you need small furniture. For instance, you can have a miniature figurine as your bedside table. It should look really great, especially when it's next to a larger bed frame. You can also go with stuff that can do double duty like a nightstand with a drawer or a lamp with an alarm clock. You can always keep small decorative artificial plants on your side tables. They are really cheap and beautiful.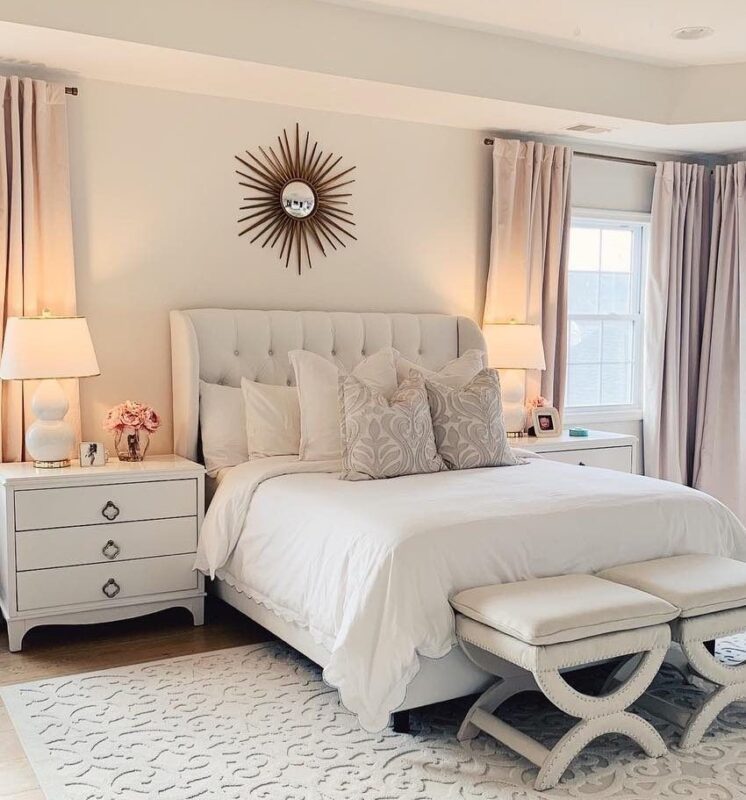 Any decor that serves multiple uses will be great near the bed. The easiest way to make your bed and nearby area attractive is to use beautiful bed sheets and cushions. They have the power to make your entire room beautiful in no time.
8. Declutter your Bedroom
Do you often find yourself having a hard time finding things? cluttering is something that instantly kills your attractive look within seconds. Your bedroom is not a process that will require you hours so it is a smart choice, to begin with. Decluttering can be really fun if you take before and after pictures. To be easy on yourself you can always create a checklist of the things you need to do.
Start by removing stuff you no longer use from pieces of paper to unused face cloths or outdated magazines, arrange books, put all your shoes in one place. Tuck some stuff underneath your bed to save storage space and of course empty the trash bin.
9. Try Mirrored Wall | Decorate Small Bedroom on a low budget
If you want to give your bedroom a striking impression try installing a mirrored wall. It actually creates the illusion of space and thus makes the bedroom looks bigger than it is supposed to be, making them perfect for small bedrooms. If you think the mirror is too heavy make sure to use a reliable anchor. A recommender one is a winged anchor, it's screws can easily be withdrawn and reinstalled at any time you want.
Mirrors have a statement of their own, they make the room more appealing. They are great at hiding imperfections as they take a lot of attention. Mirrors fill your room with light and good energy.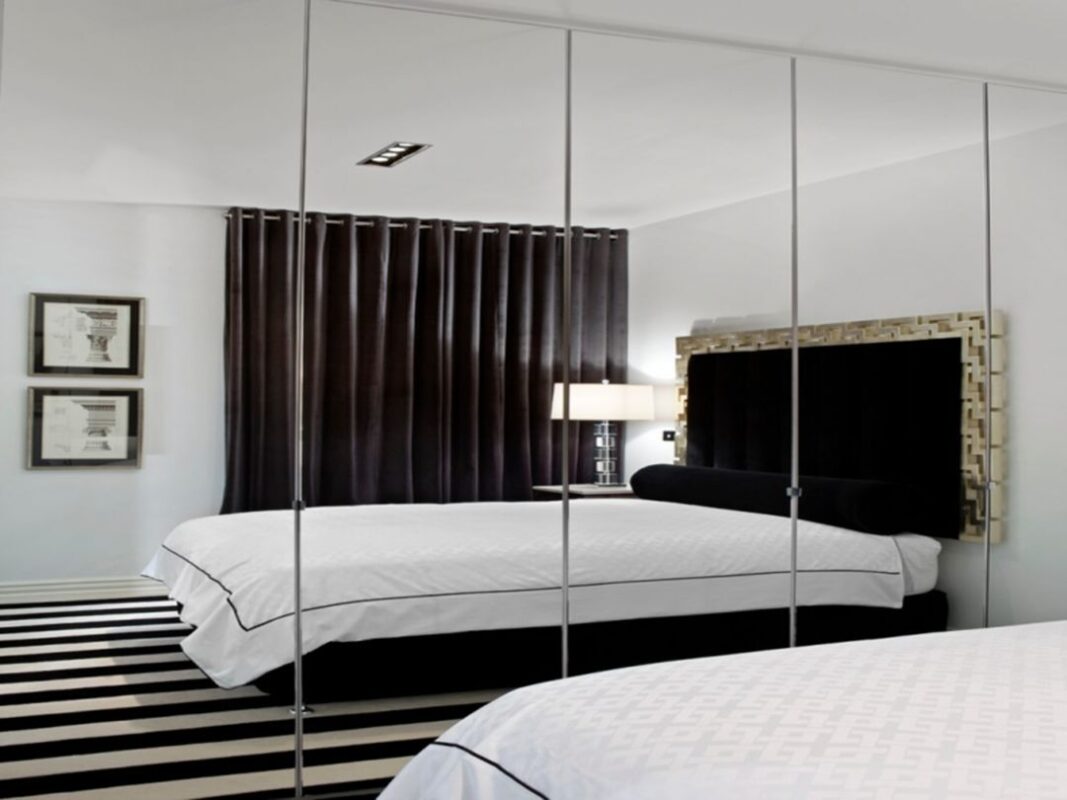 10. Add strips to your Wall
Strips can introduce a fun playful and cheerful atmosphere to your bedroom. Pick a width and color you like for the stripes. Though you can go in any combination that suits you from there apply painter's tapes to all trim around your windows or doors. Start painting, keep it savvy and intact, paint slowly and lightly. Once you are done let the paint sit for about an hour to dry. Apply the second coat which should be really easy. Keep in mind that when you remove the tape do it carefully. The cheapest and the most efficient way to decorate a small bedroom on a low budget.
Hope you find this blog informative, and help you to make your small bedroom more spacious and attractive at the same time. Do try out some of your favorite tips and please feel free to share your thoughts in the comment section. We would love to know your opinions. This encourages us to write such blogs for our amazing audience.
Shop among the best Interior Design and Home Furnishing products here. Follow Us on Instagram, Pinterest for more ideas.