Most homeowners start the interior journey with the set idea, if they really like something it must be expensive. But when it comes to interior good design is about being genius, and a qualified interior designer will know how to reduce interior design cost without compromising the quality of their work. In this blog, we will cover the Top 8 Smart Hacks to Reduce the Cost of your Interiors.
But how do you start? Most homeowners puzzle on certain things when setting up their home. While they tend to be more budget-conscious in other areas. But how do you know where to be careful? Take to a qualified designer, tell them our budget, style must-have in a home and they will set up the perfect plan for you. They know best when it comes to design costs. We also have two words for you "custom designs" this way you can have anything from the floor to the ceiling and everything in between to get completely to your expectations.
Remember there is always a way to get your dream interior even on a budget. Now let's see how to reduce interior design costs that homeowners and interior designers usually follow.
#1: Pick Wallpapers instead of Paint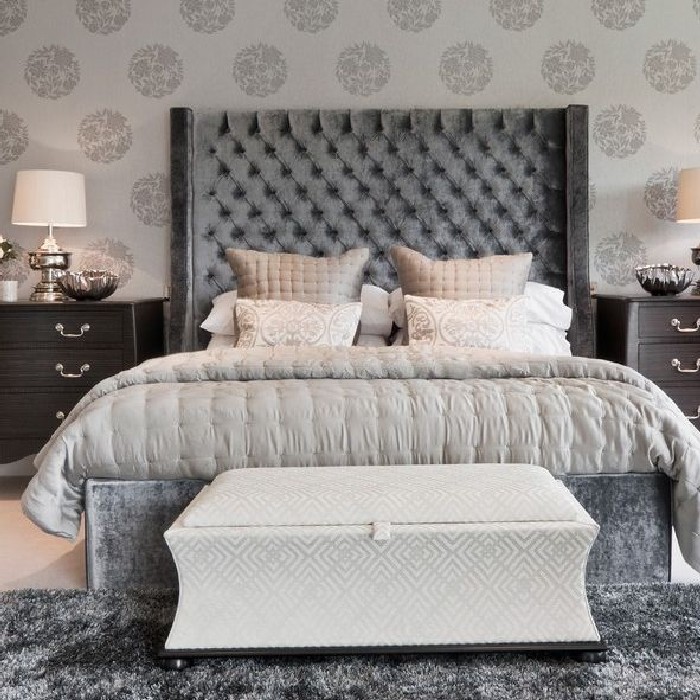 So, are you looking to color your walls without burning cash in your pocket? While the paint is a famous go-to option. Designers usually recommend homeowners choose a wallpaper to give out the same visual treat at a much affordable rate. designers also suggest adding wallpaper to a compact room to give it a gorgeous look. Normal paint is cheaper than wallpaper however texture paint which is typically used for accent walls is much more expensive than wallpaper. Thus this hack only works if you are looking for an accent wall.
#2: Use Jaali as a Divider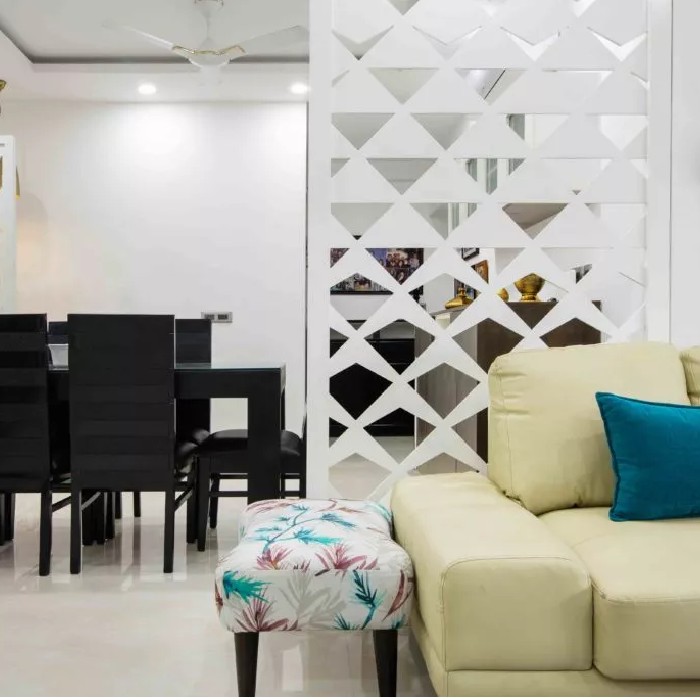 Open layouts need jaali. Since open layouts are extremely popular these days people are stretching out for innovative ways to separate spaces without stretching their budget. Designers suggest that jaalis are a great way to bring function and aesthetics together. While these can be used anywhere at home you can use them as a divider between the living and dining room.
#3: Use Metal Wall Decors | Hacks to Reduce Cost of Interiors
When it comes to decorating your home, walls are probably the best thing to work upon. In recent times Metal Wall Art or Wall Decors have becomes so popular among interior designers that even common households are buying them. They are a piece of art that is crafted with materials like Wrought Iron, Simple Iron, Copper, or Even Bronze Plates. Some of them are just for decoration and some are functional with features like Glowing LEDs.
#4: POP False Ceiling for Borders Instead of a full-fledged one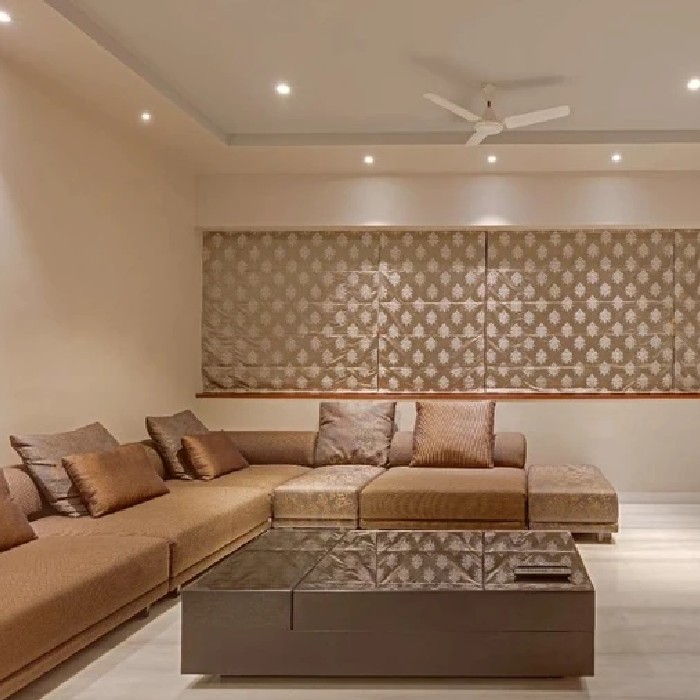 When in doubt always turn to your ceiling for a bit of drama. Homeowners are opting to have a false ceiling with fitted LED lights to brighten their space and create an ambiance, especially for the living and dining areas. But instead of covering with a complete false ceiling consider providing it only on the corners with cove light running along. This will not only cut the cost but is physically very appealing.
#5: Buy Wicker Baskets for Storage | Hacks to Reduce Cost of Interiors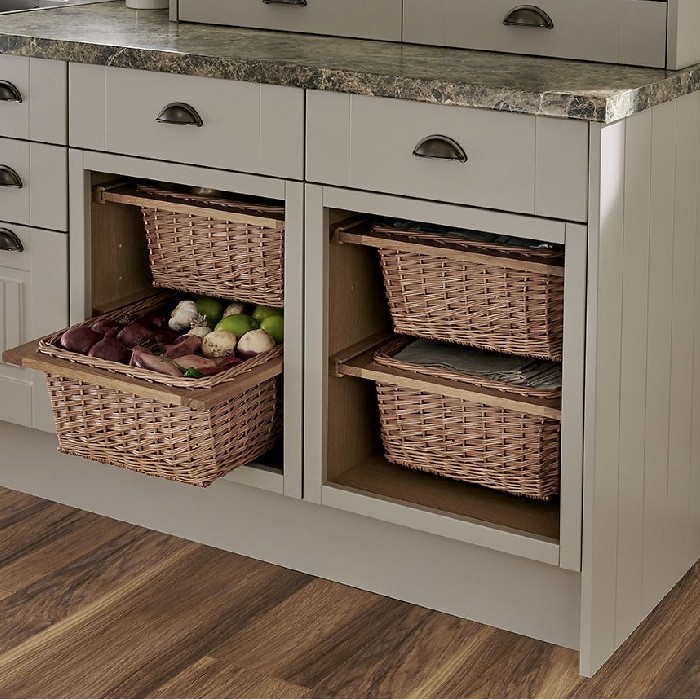 Looking for budget-friendly storage options in the kitchen? Especially something that will break the monotony of drawers and cabinets. These wicker baskets work perfectly well to store your dry and daily essentials and will not affect your pocket also.
#6: Paint MDF walls to look like exposed brick walls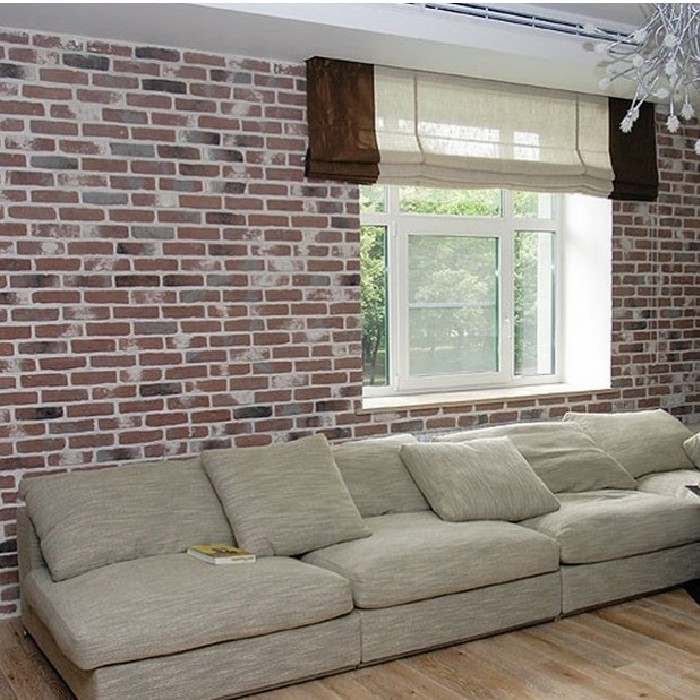 Exposed brick walls are an ever-popular choice among homeowners these days and why not, it looks very eye appearing and modern. So, interior designers suggest their clients, who want a full home design with a plush interior to save on wall treatments by having interior falls painted to look like an expensive exposed brick wall, If you want a more affordable option you can also go for wallpapers.
#7: Opt for Laminating Wooden flooring instead of the Real thing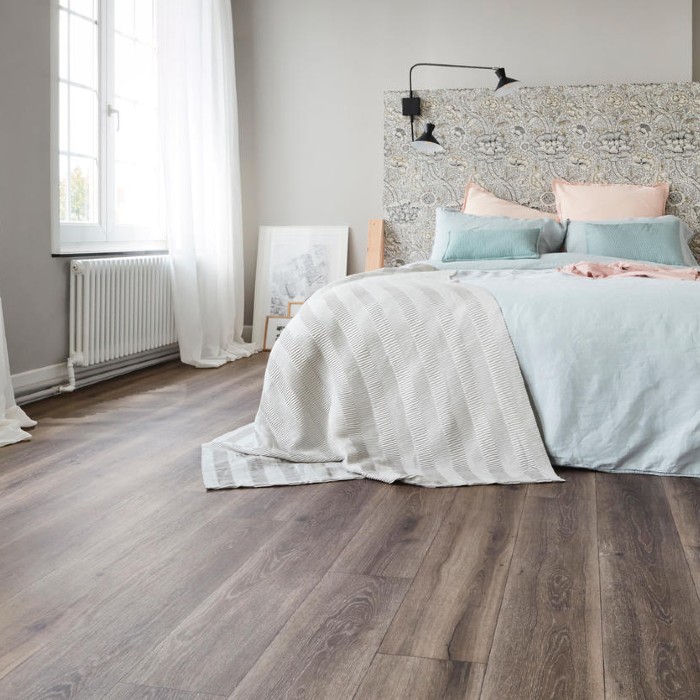 Real wooden flooring can seriously pinch on your pocket. Moreover, it is not a recommended choice for flooring in Indian weather. Enter into laminates, while laminate wooden flooring does look like the real one. It is perfect for the Indian season and is friendly on the budget also.
#8: Go for Multifunctional furniture | Hacks to Reduce Cost of Interiors
What's a greater design had than multifunctional. Homeowners love furniture that functions in more ways than one, especially if you are looking to cut your cost. You can also think about having stool being used for a side table and for sitting or a coffee table or a center table that can also be used by raising it to a work table.
So, these were some of the hacks from qualified designers, and also if you have more interesting ideas like these you can share with us by commenting in the comment section. We would love to learn them and try to spread them among our visitors. Shop among the best Interior Design and Home Furnishing products here. Follow Us on Instagram, Pinterest for more ideas.