DIY is the new sensation in the world of home decor.
Decor doesn't have to be huge and extra always. Even a minimal décor when positioned in the right spot can turn out to give a rich and posh look to the house.
From the living room to the garden area, the interior design could be turned into an eye-catchy view with the following home decor ideas.
1. Wooden Showpiece Holders
Any plain wall can be turned into an attractive view by using wooden showpiece holders. The basic idea is to use any wooden box, making sure that the boxes are of similar sizes and shapes. These can be painted and hung on the wall in a straight or slanting symmetry. After setting up the position of the boxes, the decor pieces can be placed in these boxes making sure they don't congest the space.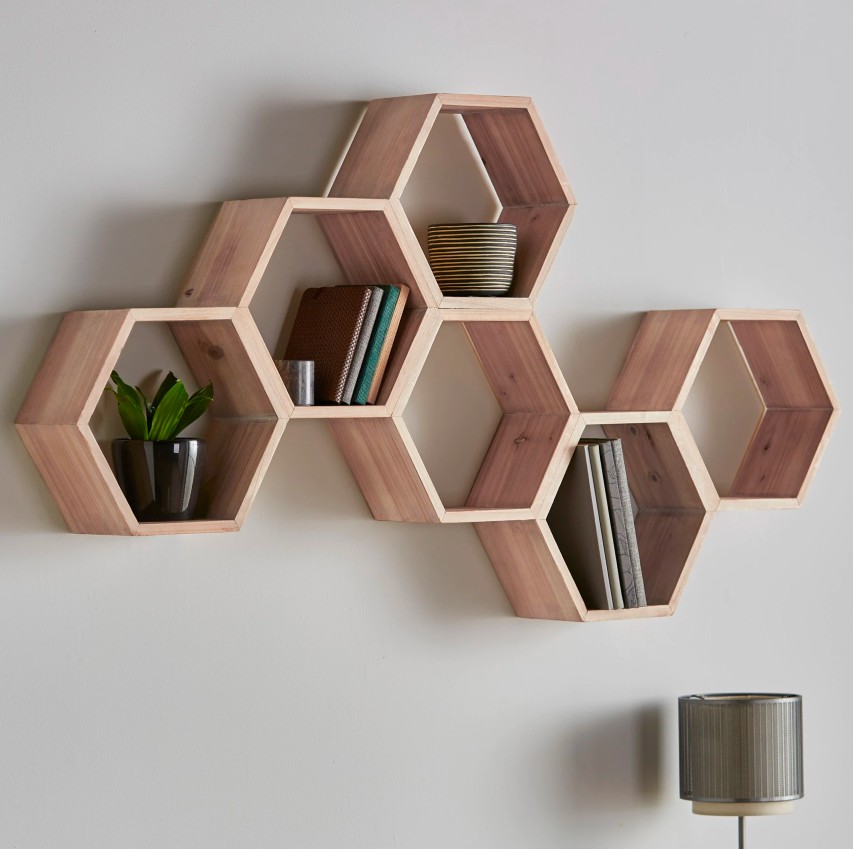 Usually, it is better to use 2-3 boxes. Furthermore, it also depends on the size of the wall. For a wall with small width, space two to three boxes in a vertical manner. If the dimension of the wall is broader, then they can be placed in a horizontal or slanting symmetry.
The best things to occupy these boxes would be DIY flower pots, showpieces, statues, trophies, or scented candles. These are best suited as a living room wall decor.
2. DIY Flower Pots | Enhance Home Decor
Old plastic bottles, glass jars, and even tin jars can be transformed into alluring flower pots. These can be used as a living room décor, garden area décor, balcony décor, and even for the window panes in any room for that matter.
These jars or bottles can be simply covered by thick woolen threads, macrame, or fancy ribbon. The idea is to basically apply these with glue in a circular pattern and then add any charms or stickers to the body. The next step is to add the plant to the decorated pots.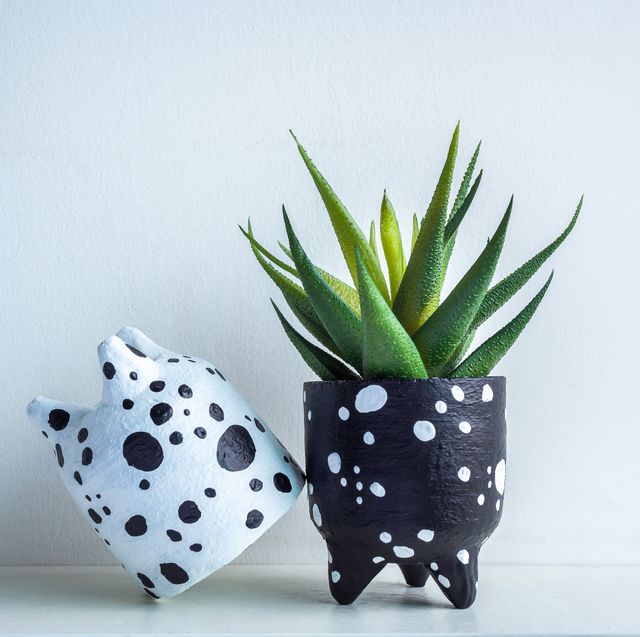 Smaller jars can be used for small succulents and cactus plants and can be arranged parallel to the windowpane if containing enough space. These can also be arranged in a straight line with the help of a rope and hung on the balcony wall or the balcony railings.
3. DIY LED Bottle Decoration
Glass bottles with LED lights are a great way to add bling to a dull space. They can used be on the walls, window panes, balconies, bedroom walls, and basically anywhere one feels like having them around! These would look absolutely winning in any place.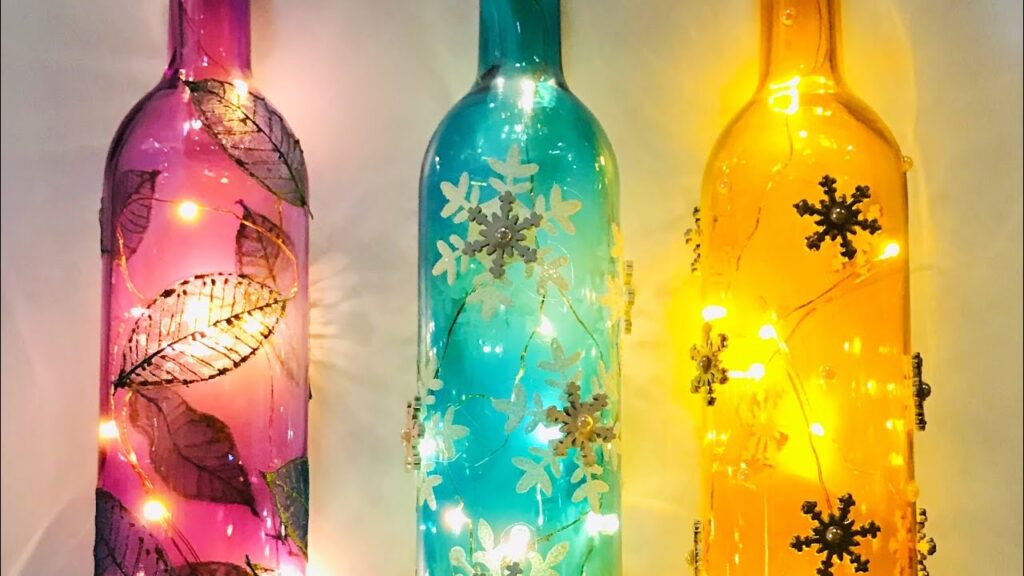 These also go well in combination with a DIY photo display hung with wooden clips. Polaroids suit the best in this setup. They can transform boring bedrooms into a fun sparkly space. They are a good choice as a wall décor item.
4. Dream Catchers and Ceiling Decor
Ceiling décor is always so underrated. Dream catchers and wind chimes are a creative way of decorating the ceiling. Dream catchers can be made by utilizing silk thread and even woolen thread. Glass beads, pearls, and shells can be used to exemplify the element.
Wind chimes are easier to make and can upgrade the ceilings to look mesmerizing and dreamy. Any charms can be used with a metal wire or a string. The best part is that it can even be made with our favorite character's charms. Various beads and metal straws can also be used for this purpose. They are bedroom for bedroom wall décor and living room wall décor.
5. Macrame Wall Art | Ideas to Enhance Home Decor
Macrame is trending in the subject of décor and is a modern house interior décor. They are also a minimalist interior décor choice. A lot of patterns and designs can be incorporated into making a décor out of macrame. Macrame can be selected based on the color of the walls and the surrounding furniture patterns.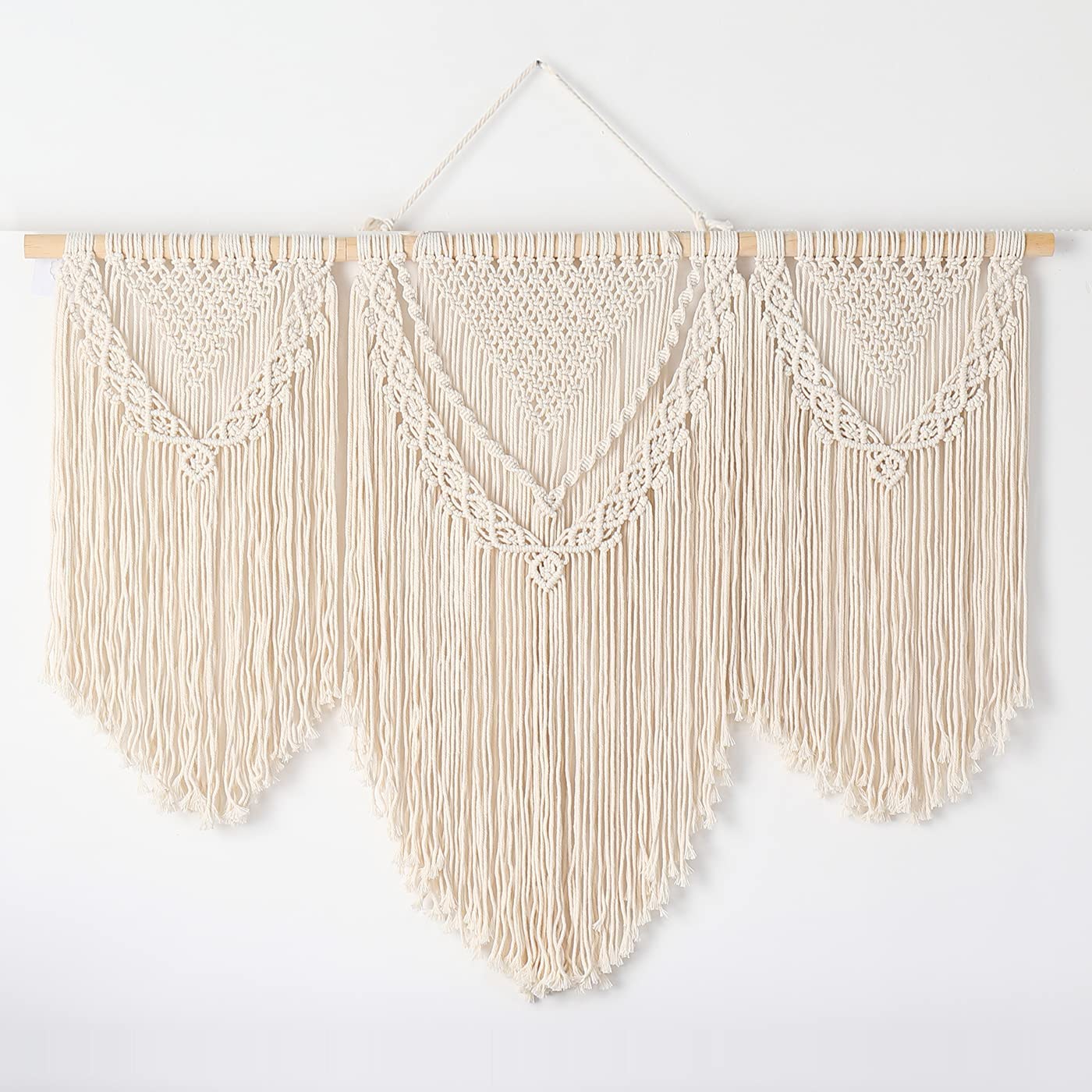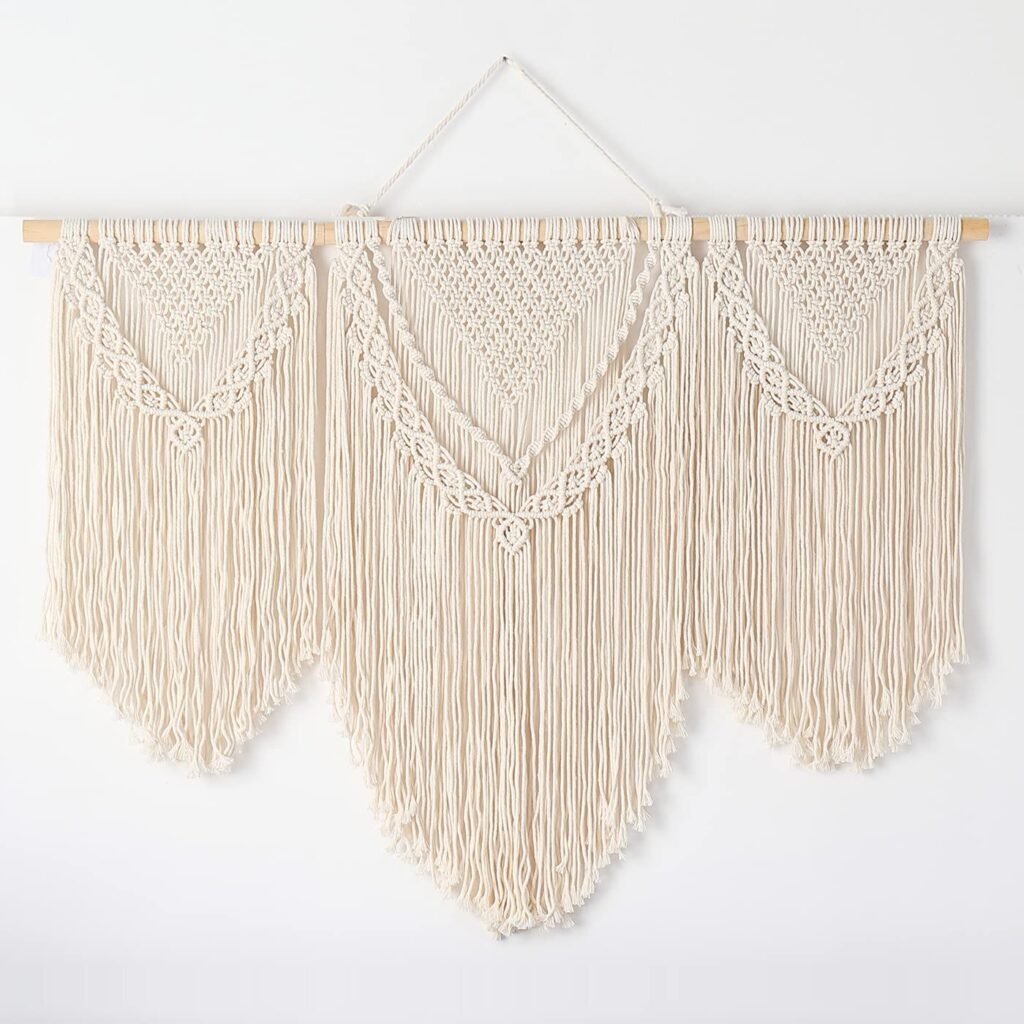 Beads, pearls, and stones can be used to exemplify the beautiful macrame wall art. A small macrame decorated wooden bench hung on the wall can transform a bare wall into a posh-looking décor. The bench can be used to hold flower pots and any other decorative item. Macrame décor is also a good way to add bohemian interior design to the house.
6. DIY Name Plates
The first thing to be visible even before anyone would enter a house is a nameplate. A nameplate is a basic for any house. Why not upgrade it into an alluring décor? Wooden nameplates are very much in trend these days, even glass for that matter.
These can be painted with any sophisticated border or design and then adding names to complete the nameplate. The names are engraved on the wooden nameplates and painted or written on the glass surface.
These can be made in various shapes, and patterns, however, it is preferable. The best thing about DIY décor is its capability to be molded into any shape and pattern one wishes to, making it absolutely feasible to control how it would look in the end.
7. DIY Lanterns | Ideas to Enhance Home Decor
DIY lanterns are a modern concept and the best way of making a room look cozy and warm. There are many ways of turning a normal light bulb into a mesmerizing décor. Lanterns can be made with paper, macrame, thicker papers, kite papers, butter papers, or even cardboard.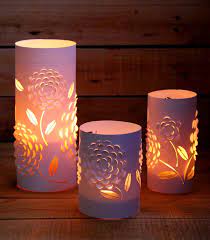 These can be cut into different patterns so that when light passes through the surface, it creates an illusion of light patterns. It also creates a warm and dim surrounding.
Hope the blog has been informative enough for you to understand 7 DIY Ideas to Enhance Home Decor. Feel free to drop in your suggestions and which one you loved most. The team looks forward to it.
Shop among the best Interior Design and Home Furnishing products here. Follow Us on Instagram, and Pinterest for more ideas.