Pillows are more than just comfortable accessory for your home. They can be a unique element that can elevate the style and ambiance of your environment. Pillows offer a creative approach to infuse personality and flair into your living space. These decorative pillows can be utilized in various imaginative ways, from adding charm to your window seats and making a bold statement on your sofa.
In this article, we will be discussing about how to incorporate decorative pillows into your home decor. Let's dive right in and unlock the potential of these.
1. Expressive Sofa Styling
When it comes to decorating your sofa's there is no better option then going with decorative pillows. They not only just add comfort but helps you infuse colour, texture and personality into your space. Don't forget to consider the existing colour scheme of your interior to ensure pillows complement the overall decor of the living area. Also remember to arrange pillows in a way that doesn't make sitting uncomfortable, their primary work is to provide comfort only.
By using them on your sofa, can transform the overall look and appeal of your area and work as a focal point. This unique approach allows you to express your style and make sofa a inviting place for visitors.
2. Cozy Window Seating | Ways to use Decorative Pillows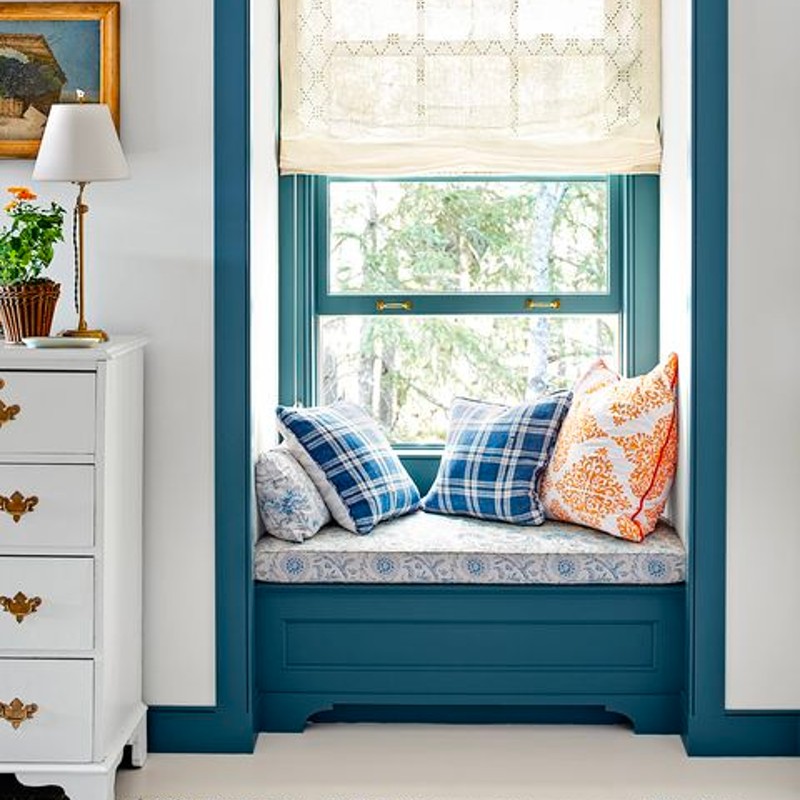 With the help of decorative pillows window seats can be charming and cozy at the same moment. Where you can read the book, enjoy your coffee or have deep conversations. While selecting pillows for your window, do consider your colour scheme and existing decor of your space. Opt for pillows with soft and comfy material to create a comfortable experience.
Experiment with different pillow shapes and sizes to create visual interest. Always start with the bigger size square or rectangular sized pillows placed against the wall, to create an base for the background. Start with smaller size ones by placing them in front of the larger one. Consider incorporating pillows with unique textures and design to enhance the visual appeal. Remember arrange the pillows in a manner that they provide comfort and aesthetics. In this way you can incorporate decorative pillows into your window seating area and transform it into a cozy and visually appealing spot in your home.
3. Floor Seating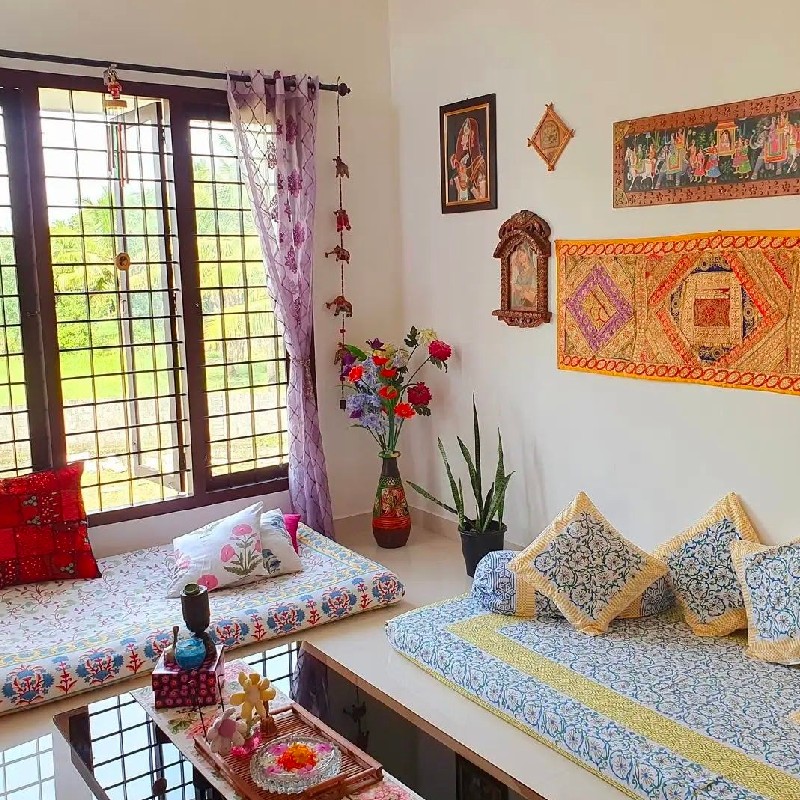 Floor seating offers a relaxing and cozy atmosphere. By using decorative pillows, one can create a comfortable seating area for gatherings or just lounging around. You can create an aesthetic look by combining pillows of different textures or you can also opt for cohesive look by choosing pillows that have a common colour theme.
One of the best advantages of using them for floor seating is the flexibility and freedom in arranging them. Another practical use of the decorative pillow is that it's portable. Unlike furniture it can be moved or rearranged as per the situation. When the area is not in use, arrange the pillows in an aesthetic manner to enhance the overall look and appeal of the room. Remember to choose pillows with durable and easily washable material, especially when they are used for floor seating, as they are exposed to more spills and dirt.
4. Decorate Headboard | Ways to use Decorative Pillows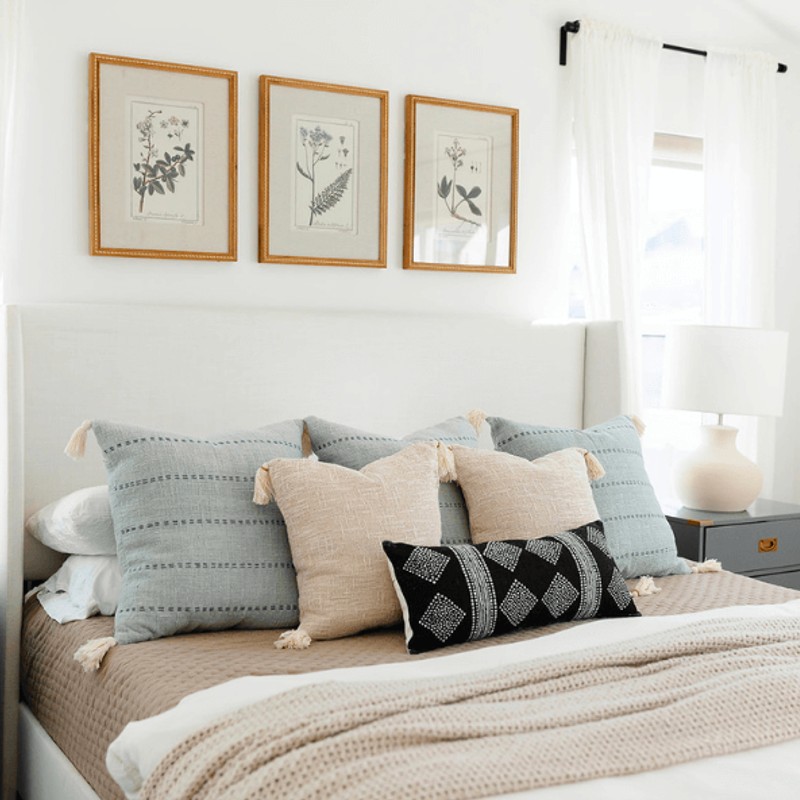 Decorative pillows can be used against the headboard to create a stylish and comfortable backdrop for relaxing or using your laptop. Arrange them in front of our headboard to create a layering effect. Start with larger pillow and layer smaller one to add depth. Select those pillow shades or patters that complement your overall theme of bedroom. Experiment with textures and patterns to create a eye appealing headboard display. Mix and match patterns such as stripes, floral or geometric designs for a stylish look.
Choose one or two larger size decorative pillow with visual appealing designs or bold colours to serve as statement piece on your headboard. Remember to consider the scale and size of your headboard before selecting decorative pillow. Ensure that pillows should be proportional to the size of headboard. In these ways you can transform your bed into a focal point in your space.
5. Outdoor Comfort with Decorative Pillows
Decorative pillows are not limited to enhance your indoor space only, they can also enhance your outdoor living space as well. Place them on your outdoor chairs or benches to make it stylish and comfy at the same time. Opt for pillows made with outdoor friendly fabric that can withstand dew and direct sun exposure too. Add decorative pillows to transform your poolside area into a cozy and welcoming spot. If you have a swings in your outside are you can hang them on it, to create a soft and inviting environment. They can provide a extra padding and support while you enjoy the swaying motion.
If you have an outdoor large sitting area, decorative pillows can transform it into a luxurious space. While using them outside, remember to choose pillows made of durable and water-resistant material. Additionally, consider using pillow covers that are easy to clean and maintain.
These are a few ways by which we can transform our living space with the help of decorative pillows. They are more than just soft accents for your home. With their various shapes, color, texture, and fabric, one can mix and match to reflect his/her personal style and create an eye-appealing atmosphere. So go ahead and unleash your creativity by exploring these unique ways to decorate your home with pillows.
Shop among the best Interior Design and Home Furnishing products here. Follow Us on Instagram, Pinterest for more ideas.