In this Interior design blog, we are going to talk about a very interesting topic. That is traditional vs modern architecture. This is a very common confusion when someone is willing to renovate their home. Especially in a country like India. Where we have such amazing traditions which are shifting towards modernization rapidly. We have curated the best information for you to understand this smoothly.
So, what is modern architecture, and what is traditional architecture? We have answered it for you to help you choose more confidently among these two. Let's start with understanding the definition of both designs.
What is a Traditional Home Architecture?
Traditional architecture is nothing but decor inspired by 18th to 19th-century European decor. It has a timeless style, and it showcases elegance and comfort. Traditional architecture is perfect for those who love antiques, classic art pieces, and symmetry. Other design elements that are rich with history go well too. This architecture prides itself on harmony and order. However, they have a perfect design that is usually similar to each other.
It shows the link and reference to the past or history. Hence they show common features and origins from the past. Traditional architecture shows complete satisfaction in its form when it comes to reflecting old traditions. They are the displayers of royalty. Which is often seen in city centers and, in old neighborhoods.
What is Modern Home Architecture?
It is difficult to define Modern architecture as it is always changing, hence it typically means the moment's style. Though the traditional style is their prime inspiration. They borrow the styles and create new styles from the past. So, modern design was born to respond to the cluttered and fancy traditional architecture of the late 19th century. They set a trend following the old patterns and designs.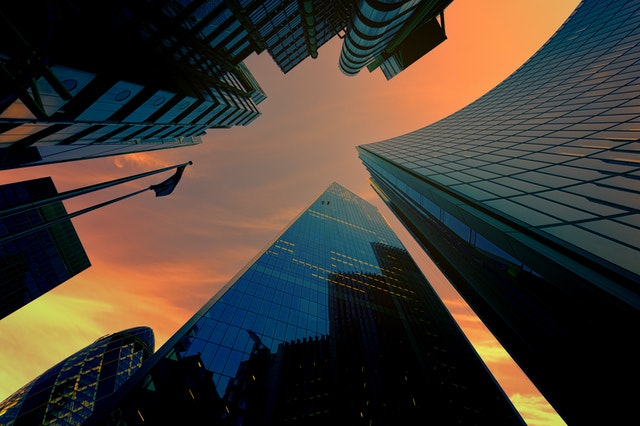 Though these styles differ in origin. Modern architecture rejects all those classical furnishings in flavor so that they get the most simple and clean designs. Modern architecture rejects the extra features of traditional architecture and allows its basic structure to speak for itself. While this architecture may appear traditional. They will always use some form of modern material and interior design.
Let's compare these designs on different aspects.
1. Floor Plan | Traditional vs Modern Architecture
The biggest difference is that traditional-style architecture has a larger space. They are big in size than modern homes. They have more space as compared to modern styles. however, modern styles are designed to utilize a large space by building small multipurpose rooms. So, many builders today borrow the open concept of design. They try to make homes that do not seem a little big in size. As it is easy to bring utility to small areas in the home.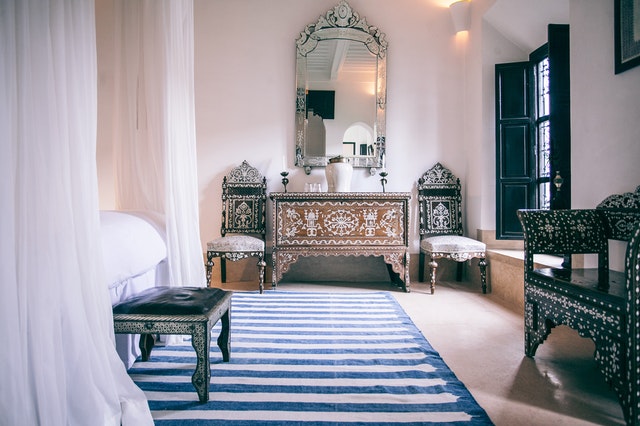 They are space-saving, and for this reason, they are very efficient in designing small areas. Apartments and two-stored homes have become quite common. With a minimal area, the materials requirement also become lesser in quantity. With their idea of small areas, they are good at coping up with high demands for houses.
Traditional homes have a lot to play around with to make it look unique and innovative. While modern is all about your personal preferences and ideas. They are more practical and appealing going with the time.
2. Windows and Lightening
With the developing technology, you can produce windows of all different shapes and sizes. So, modern architecture takes advantage of this. They use a very large window that will allow an abundance of natural light to enter the homes. Skylight has become common in the most fashionable ways with modern architecture. This makes their home relatively smarter and gives them an interior space that feels open and airy.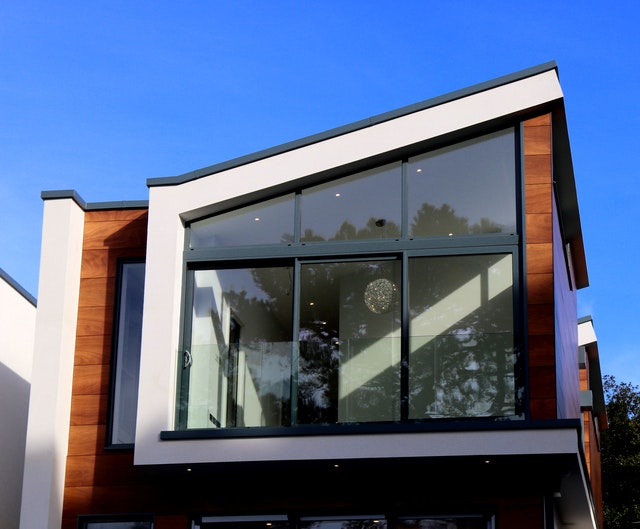 A traditional style of architecture usually has those smaller symmetrical placed windows. So, as a result, they require more artificial light. However traditional architecture often makes up for what they lack in natural light with charming details like stained glass, hand carving, woodworking, and antique interior lighting. The size placement and use of windows are radically different in both traditional and modern architecture.
The traditional way has windows on the facade. This is not the case with modern architecture. The development of newer and stronger glasses has made it easy to design windows as per the requirement. Larger size glasses are quite common these days. Making ways for glass walls.
3. Material Used | Traditional vs Modern Architecture
They differ greatly in the use of the technique. Traditional materials are mostly local, like brick, wood, plasters, or stones are that make up the traditional style. For this reason, the cost was eventually lesser than the modern style. So, when it comes to modern design, they take advantage of new and more technologically advanced materials. Modern architecture may have things made up of concrete, reinforced steel, or even plastics. Raw concrete walls contrast with large beams or other wooden items.
There is also a big difference between traditional textiles and modern textiles. Every traditional textile-like curtain, double-layered curtains, those jacquards are generally missing in modern design. Modern Design will have simpler blinds, so probably just a honeycomb structure. Designers often go with vertical and horizontal lines opposing each other. While in the traditional way, it was mostly about vertical. Neutral colors are very common, which is opposite to the traditional classic colors.
4. Furniture Design
Traditional homes have heavy wood and are available in various hues of brown. Maintaining them is not a very difficult task. All that it takes is some dusting from time to time. While modern furniture focuses on functionality just as much as they do on the look. They are very cheap and neatly spaced out in terms of design. Modern furniture has ample storage following the functionality aspect of the decor. But they don't consume a lot of space while being perfectly durable. They come in various designs and sizes to suit you and your convenience and are low in maintenance because they won't get dirty easily.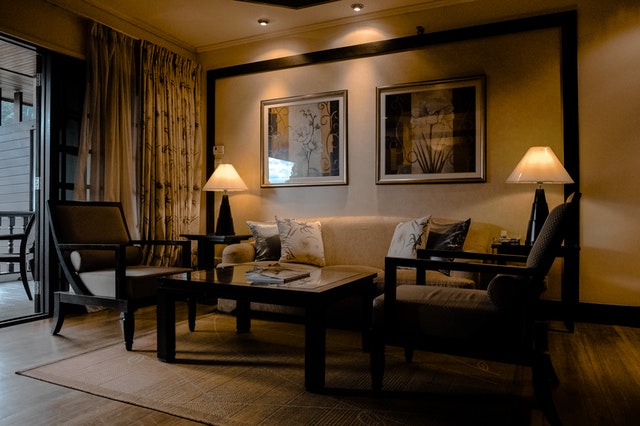 There are so many antiques and ornamented hangings for traditional homes, like candles, mirrors, and paintings most commonly used in traditional architecture. Whereas in modern architecture, to get everybody's attention, you will find very few sleek and beautiful things that can stand out. The number of pieces reduces to one or two. They are not difficult to maintain and are really very cost-effective.
5. Kitchen Design | Traditional vs Modern Architecture
If we talk about traditional style kitchens, so the first thing that strikes our mind is generally, they are huge, widely spaced furniture, cabinets, and drawers that are neatly polished or made up of heavy wood or maybe from distressed wood, a different look. In comparison, modern-style kitchens have ample storage and multiple facilities to make cooking less time-consuming. Cabinets and shelves have some built-in features to save space and place the cutlery, crockery, and other utensils in an organized manner.
Modern kitchens are quite convenient and energy-saving. They are very good at optimizing space and modernity. Modern kitchens are truly efficient with the availability of gadgets and other technical aspects.
6. Cost Consideration
Traditional Architecture involves a lot of design elements that are to be considered. Materials used in traditional construction and interior design are generally more expensive. While on the other side, Modern Architecture has a different approach to it altogether. Being more space-efficient, material-efficient, and, most important, maintenance, it is a cost-effective solution to go. On a note, there is no hard or fast rule that it will always be cost-effective. If the modern design is very complex, it can be other way too.
So, typically both these architectures are really beautiful. It's just about you to understand the choice you want to make a traditional or modern architecture in your home. You can definitely try combining both architectures. It is up to your personal taste. We hope you find this blog informative. Feel free to drop in your views. We look forward to your views in the comment section.
Shop among the best Interior Design and Home Furnishing products here. Follow Us on Instagram, Pinterest for more ideas.